Tyler Delaney is a sales representative and a long time member of The Julie Kinnear Team. Tyler brings enthusiasm and a youthful energy to every situation. He takes a lot of pride in building close personal relationships with everyone he works with, and thrives off the happiness and satisfaction of his clients after helping them achieve their goals.
Tyler graduated with an Honours Bachelor of Science from the University of Toronto in 2008, where he majored in Psychology and Biology. Forever the lifelong student, he is a quick learner and jumps at any opportunity to learn a new skill or experience something different. Tyler is intelligent and insightful. He loves meeting new people and always enjoys listening to their personal story.
While studying at U of T, Tyler was given the opportunity to manage a franchise with College Pro as Julie did many years ago. Managing this business for three years allowed him to develop the valuable skills and necessary traits required to serve his clients with the highest level of integrity and reliability. It lit the entrepreneurial fires within him and inspired him to take on real estate as a career. Tyler is always setting personal goals for himself and striving to improve himself in any way he can. While managing his franchise, Tyler was the recipient of several Excellence Awards and a Manager of the Year Award.
Tyler is a huge Toronto Blue Jays and Maple Leafs fan, and has always wanted to play hockey like our boys in blue. "This year they're going to win it all!" is a phrase you will hear him repeat every winter like clockwork. He enjoys being active and playing sports any chance he gets, including hockey, golf and tennis.
Tyler owns his home in Toronto, and so truly understands the needs and concerns of home owners and would-be home owners. He is sympathetic to the challenges and emotions involved in buying and selling a home in today's busy Toronto market. He loves sharing his trials and tribulations in home ownership, and is excited to use his skills and experience to help you achieve your real estate goals!
Some of Tyler's Happy Clients - this could be you!
Scroll and click on any of the photos to watch the video testimonials ↓
Learn more about Tyler in our Spotlight! ↓
---
---
Tyler can be reached by cell at 416-602-5620 or email him at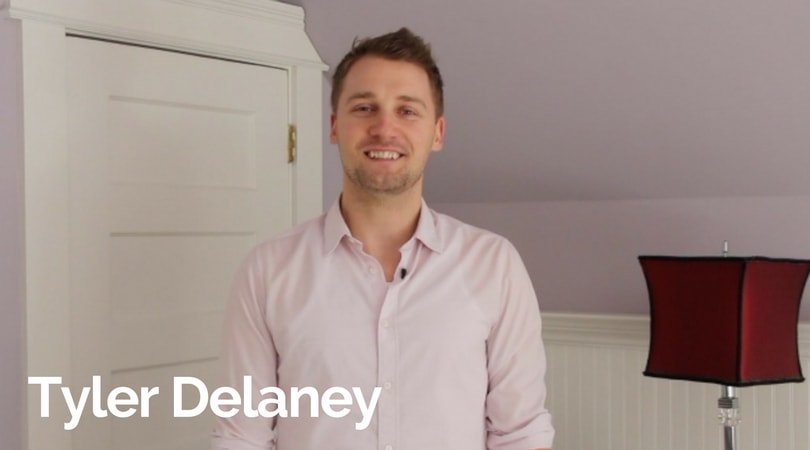 00:23