As a buyer, you have to make sure to know how the market works before you step in, or you risk missing out on the property of your dreams when you find it. Here are the core questions most buyers have. Feel free to send us one of your own.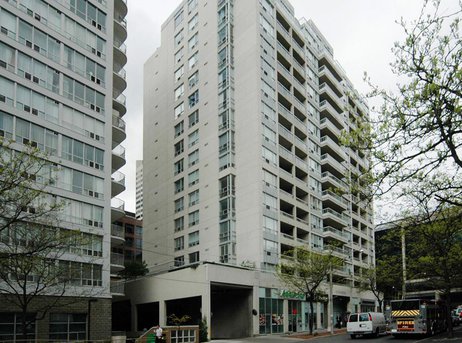 Scroll down for your questions!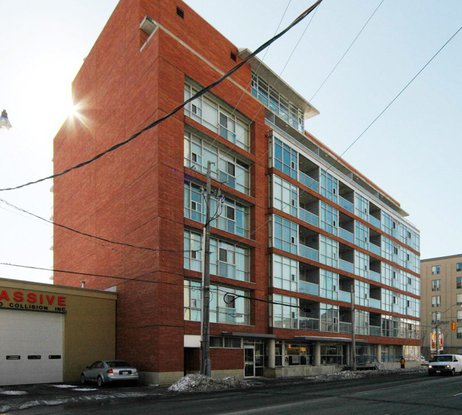 More questions and answers...
What is the average cost of parking in a condo building?

While this varies from building to building, an average ballpark figure is $20,000 - $25,000 for downtown condominiums. If a parking space is not included with your condo unit, you might have the option to purchase or rent one of these spaces separately.

What is a Status Certificate?

The Status Certificate & Related Documents is a document available through the building property manager's office, which is frequently updated & contains information on the building's reserve fund, fees, condo board & structure. This document ought to be examined by a lawyer prior to purchasing a condo unit.

Is the condo market going soft?

No! The Toronto condo market is booming. It is not as investor driven as in some countries (i.e. most purchases are intended for occupancy by the buyers) and it is common for a well priced condo to sell with multiple offers.

Which is the better investment, a house or a condo?

It depends on your investment objectives and strategy. For example, a house might provide the opportunity to live in while renting out, while a well-located condo pays for itself (given average Toronto rental prices) while appreciating more slowly. We will analyse your own unique situation to help you decide!

Julie, I am very interested in a career in the real estate field. I was wondering if you could forward me some information of how one goes about starting in the field??? This is a very general inquiry, but I am a great people person and would love to enter your field of work. Any information would be greatly appreciated. Kind Regards Jason Kirton

Hi Jason,

For starters you will need to take a lot of courses! You can begin studying online or by correspondence, then as the courses become more intensive, there is an in-class component. You can find out more about an exciting career in real estate by visiting the Ontario Real Estate Association at www.oreacollege.com

You have a question "What exactly is a LOFT-style unit"? However, you don't really answer it... you just say it's similar to a condo. What's the difference then?

The differences between a loft and a condo are often blurred, so it's difficult to give a black-and-white answer to this. Hard lofts, considered 'true' lofts, are often converted from commercial buildings and retain the characteristics we all associate with lofts (exposed ceilings, sweeping open concept space, live/work zoning, concrete pillars & columns, walls of windows etc.) However some lofts merely add these touches and call the units loft-style. It is a matter of taste & aesthetics as to which you will find more appealing!

Why do prices for the same type of unit vary so much in the same building?

Many factors can influence pricing, including ceiling height, finishes, extras & upgrades, exterior access, parking and the like. Also, the higher the floor within the building, the higher the price (i.e. penthouse suites can sell for significantly more than ground floor suites). Finally, remember that list price - asking price - is not always the same as what the units will actually sell for!

How do I find out about the rules & regulations, and how things work at my building?

You can request a copy of your condo's by-laws from the property manager. Also, attending your condo board's meetings is a great way to find out what the building is planning, including reserve fund information, planned or proposed increases to maintenance fees and the like.

What is the difference between occupancy date and registration date?

With newly constructed condos, there is an occupancy date at which time you will be charged occupancy fees, whether you have moved into the unit yet or not. It is the time at which the condo is deemed to be completed, though all your finishes may not yet be complete. When the building is fully registered and has closed, the suite is legally completely yours to occupy or dispose of as you please.

What is a reserve fund?

The condo's reserve fund is the pool of money they have set aside (required by law) for repairs and replacements to the common elements of the building. It is built up through the payment of monthly maintenance fees and can be depleted when major repairs are needed.

What is a special assessment?

A special assessment is a charge that may be levied against your unit by the board of directors of your condo corporation. It requires you to pay a sum of money to pay for repairs that the condo corporation can't cover from its reserve fund - for instance a major overhaul of the garage. The board of directors will usually call a meeting of all unit owners to discuss a prudent course of action.

If something breaks in my condo, do I have to fix it or does the condo corporation take care of it?

Your unit is considered to be your property - one of the benefits of ownership! Any repairs within the unit are your responsibility. Repairs outside the unit and regular maintenance like cleaning of hallways etc. are covered in your monthly maintenance fees.

What is a common element?

When owning a condo unit, you are said to own the unit itself. Common elements include such things as building amenities (gym, sauna, party rooms etc.) and the hallways, elevators and the like - anything that will be shared by unit owners for common use.

What do my maintenance fees cover, and will they increase?

Each condo building is different in terms of what your maintenance fees cover. This information can be obtained on the MLS listing for a condo or by obtaining a list of covered items through the property management company or condo corporation. In most condo buildings, common elements and building insurance are covered; some condos cover parking, locker, and/or many utilities like heat, hydro and central air.

How come the parking and locker numbers on the MLS listing for my condo are totally different from the actual spaces the building has assigned me?

Good question! Some condo buildings have an internal labelling system for their parking spaces and lockers. This means there can be three different descriptions of these spaces: the legal descriptions as found in Land Registry, the numbers stated on the MLS listing, and the condo building's own designations. To prevent confusion, ask the property manager to visit these spaces prior to moving in.

Why do I see condos on the Toronto MLS listed for only $15,000 - $25,000?

You're not hallucinating! Those are parking spaces being sold separately from condo units.

What is the difference between owned parking, exclusive parking and rental parking?

Owned parking means that you are purchasing a parking space along with or separate from your condo unit. It's yours to sell as you please. Exclusive use means you are assigned a parking space that's yours, and only yours, to use as long as you own your condo. Rental parking is sometimes available for units that don't come with owned or exclusive parking - inquire with the property manager!

What can I do about construction delays?

In your original Agreement of Purchase when buying a new condo, a building schedule is outlined with provisions for construction delays and the builder's obligation to you as a buyer. Please review the entire document carefully with your lawyer to determine what recourse if any you might have, as delays can be costly and tiresome!

What is the difference between a condominium and a co-op?

Certain characteristics differentiate the two. Co-ops often have a much lower purchase price, but demand a much larger down payment - up to 75% of asking price! The major difference is ownership - in traditional condominiums your unit is entirely owned by you and common elements are shared, whereas with a co-op each shareholder owns a piece of the entire building.

Hi Jolie Which is better, buying a fully constructed condo/resale or buying a Condo that is either planned or being built? How does one go about buying a condo that is under planning or development?

Hi there,

There are pros & cons to both! We mainly work with resale condominiums as opposed to new builds. If you are interested in purchasing a condo in the planning or development stages, there are websites you can sign up at (just do an online search for "new condos Toronto") and they will inform you of any new projects. The real estate section of your daily newspaper also has many ads for new projects and these usually have a sales centre where you can find out more information, visit a model suite, and put a deposit down on a new suite. Not all builders cooperate with real estate agents, so if you're doing this on your own without an agent, please be sure to have your lawyer review all the offer documents to ensure your investment is a wise one. With a new build, you get to save $ with pre-construction pricing, pick finishes and of course have the opportunity to be the first to live in your suite - however, new builds often face construction delays and the like which can be frustrating. When you move into an existing condominium building, everything has been done for you and is all ready to go, there are no surprises, and you may be able to make changes & upgrades to your suite as desired depending on the board's bylaws. Deciding whether to buy new or re-sale is a big decision - good to discuss with your agent!

In addition to Maintenance fees and mortgage payments on a Condo, are there also property taxes? Condo's seem very expensive when you consider all three of these. Is it actually worth the extra cost?

Hi Andy,

Yes there are also property taxes on condominiums. Considering whether condos are a good investment depends on your lifestyle and a lot of it comes down to personal taste. In terms of fees, in a freehold home you would not be paying maintenance fees of course, but when large repairs become necessary (i.e. roof, basement, exterior landscaping etc.) the cost is your responsibility, so depending on how renovated your home is, you might be looking at the equivalent of monthly maintenance fees in your own 'repairs fund' for your home!
A good marriage of the two are the popular condo townhomes, such as those in King West Village. The maintenance fees are low because rather than paying for upkeep of expensive amenities like pools, gyms & the like, your fees typically cover basic landscaping & snow removal. It's one way to keep those monthly costs low!

What are the rules for keeping the pool lights on 24/7 in a Toronto condominium? We are trying to get out condo board to turn off the lights when the pool is closed (locked) at night. We want to save on our hydro bills. Our manager told me it is illegal to turn off the lights in a pool area. We only want it off when it is locked up overnight. We can even install a safety motion sensor.

Hi Eve,

I would examine your condo board's bylaws and then pursue this further with the city if your management company refuses to consider the idea of turning the lights off! You can access the City of Toronto Municipal Code and get contact information for your local city councillor at http://www.toronto.ca/city_hall/index.htm

I received a letter from a condo management office stated a house rule, that is new: "No noise, cause by any instrument or other device or otherwise, which in the opinion of the Board may or does disturb the comfort of the other occupants shall be permitted." That sound unreasonable to me that people cannot play instruments in their own home. Is the rule legal? Ivy

Hi Ivy,

That is a tricky one! I would obtain a copy of your condo board's by-laws to find out exactly what the repercussions are for violating such an order. As a property owner you are entitled to reasonable enjoyment of your premises, but with multi-unit living this gets complicated. A real estate lawyer experienced in these sorts of cases is your best bet!

I am a personal trainer. I work from home. I have received a registered letter telling me to cease and desist. I have 2 - 3 clients per day, and do not make noise or harm anyone. Please help.

Hi Ken, we are so sorry to hear of your dilemma. There might be something in your condo's by-laws explicitly stating that home based businesses of that type are not permitted. I would advise that you obtain a copy of the by-laws and take this as well as the registered letter, to a lawyer - you definitely need to seek legal help on this issue!

For a 26 unit, 6 floor condo....how many guest parking spaces are required?

Hi there, not sure about this question...visitor parking spaces are an option offered by some buildings as a courtesy to residents, but not 'required' as far as we know!

i m interested to buy a small flat in a condo(existing or under construction) in ON.Purpose is investment and rentals.

That's great Rajesh! Please fill out the Buyer Profile on our website (it's a link on the left hand sidebar) and we will ensure you see all the condo listings on the MLS. For new construction projects not marketed on the MLS, you can register online to be informed of these by visiting www.newhomesandcondos.com

Hi Julie Most owners are very dissatified with the behaviour of one of our Board members. This person was elected to 1 year term. How do we approch voting them off? Thanks

Hi there,
We recommend you call your property management company to ask them what the protocol is!

are there any rules/regulations/codes for cooking smells in a condo in toronto. some condos do not have kitchen exhaust fan, some do. why is that ? your comments on cooking smells in a condo in toronto and possible mitigating techniques if required by law or not.

Thanks for your message! You should definitely consult your condo board about this. They will have a copy of the by-laws for you to review.

Hi Julie, my question is regarding the condos that are in the building stage yet. I have paid a deposit of $60,000 in three installments. The completion is due by next years Spring, when I am expected to come up with the mortgage. My concern is that if I change my mind about buying this condo and need to withdraw my deposit how would I go about it? Would I lose my money? Thank you for your help. Gez Kymberly

Hi Gez,

You would have to review your contract and possibly talk to a lawyer as the contracts can be quite complicated and confusing. Good luck!

Hi Julie, I wanted to know what happens if you do not pay your condo maintenance fee. Will they kick you out? What are the rules/laws regarding this? Lisa

Hi Lisa,

Wow what are you planning? :) The condominium corporation collects these fees and pools them for maintenance & repair to common areas & the like. If you do not pay them, you would be in breach of the corporation's by-laws and they will take action. It is best to ask your condo board exactly what steps and timelines they use when dealing with people in arrears!

Am interested in a new condo in the Eglinton Ave E to 401, YOnge to 404 area. Please email condo devlopers and location.

Hi there, great question! We work primarily with re-sale condominiums and homes, not with new construction especially so far north of the core. Some builders do not cooperate with brokers, so this is something to keep in mind when finding a real estate agent to represent you for the purchase of a new condominium - you might have to compensate them yourself depending on your agreement! You can do an internet search for 'new condos Toronto' to sign up for mailing lists of all the new developments and locations. Good luck!

just purchased a new condo on eglinton and mt pleasant. moved in finally after 4 years, august 11. it is a 2 bedroom plus den. the den was going to be used as my office and would be used most of the day. the room does not have a venting system. you cannot breath in this room and the air is very stale. the closest vent to it is 26 feet away. I am being told that the builder is not required to install vent system for a den. If that is the case, this room is not a den, it should have been called a storage room because thats all it is good for. Do you know if there is anything out there available to me for arguement with this builder.

Hi there, I'm sorry to hear you're experiencing this trouble. The first person to speak with about this would be your lawyer for the transaction, who should be familiar with building code. If indeed the builder is not responsible for installing the vent you might have to resort to your own fans or find out from the Condominium Board if you are allowed to install a more sophisticated system of your own.

I am interested in purchasing a "conversion". Ie, it was a rental and the building is being completed gutted an renovated. Units are for sale, and are renovated according to the plan and the purchaser's choice of cabintry etc. I have many questions, but, my realtor doesn't know anything about condominiums and because it's like buying new - do you need an agent. Who do I ask before I buy this unit?

Hi there,

If your agent doesn't know about buying new builds or whether the project is cooperating with (i.e. offering commission to) brokerages, you would need to speak with the building management about purchasing a unit. You should have a real estate lawyer review the agreement of purchase & sale to make sure the wording, clauses etc. are in your best interests. You can also do a Google search of 'condo agents' and talk to some agents to see if they are experienced, then use that agent for the purchase - as long as you are not under a Buyer Representation Agreement with your current agent!

hi can i find a place in toronto area for around 70000 with cash money ?

If you're using that amount as a downpayment, contact a mortgage broker and they can help you with what you can afford. We are happy to recommend some Mortgage brokers if you would like to e-mail us directly at office@juliekinnear.com.

Hi, dear, is it legal to instal door for some par of my twonhouse condo . fo example ; for the living room. to seperate from tenentce Is it legal to rent the basment or rooms in my townhous condo

Condos and townhouses have rules and regulations. It is best to check with the property management group or your Board of Directors to see what is allowed in your townhouse.

Hi Julie; I am planning to buy condo in 2009. I have question regarding price of condo!! What is the effect of construction aging on price over the period of time? On average, price of condo increases over 30 or 40 year of span or decreases? - Chirag.

Good luck with your purchase! If you need our help pls let us know. On average the City of Toronto real estate prices go up over time, as the population keeps increasing, and the density and environmental factors are of paramount interest. Of all the 30 year old condo buildings I've sold in, the prices are no doubt significantly higher than when the original purchaser bought them. So yes it is a good investment!
J.

hi julie the owner can rent the condominium visitor parking spaces. i want to know about the zoning for scarborough.

Every building has different rules. It is not Scarborough specific.

How can I book for a condo (3 bedroom)?

I think your questions is "How can I find a 3 bedroom condo"? If that is your question, we can help you.
Please go to the left side of our website. Under the heading "BUYER" you'll find "Buyer Profile Form" Please fill out the form with your information and we'll get back to you with some great information.

Hi Julie! I've been renting for years and ready to take the next step to home ownership. I know nothing about buying a home and need some advice about the best way to educate myself. Your site was very helpful. can you suggest some resources for me? I'm thinking a condo in the downtown core. please help a newbie figure this out. thanks! Annemarie

The next step is for us to sit down and have a conustulation and talk about your needs and understand your particular circumstances. We supply all of our new clients with a manual on how to buy a home in the Toronto Market in 2009 at the meeting. Feel free to contact us directly to set up an appointment.

Hi Julie, my question is regarding the loan for new condos that are in the building stage. In case I was approved for a certain amount for mortgage loan, and at the time the condo is ready in 1 or 2 years my employment status has been changed and my income is lower than before, is this will affect the loan amount? If the bank won't give me what I was approved before, what could happen in this case? thanks.

This is a great question! It's important to consult with a mortgage professional in this case to look at all aspects of your situation. There are so many variables to consider in order to address your particular concerns and we want to be able to help you! I would highly recommend contacting one of our mortgage brokers who we use and she can answer your questions for you directly. Carrie Davidson can be reached at 416-693-6946 or cdavidson@dominionlending.ca.

what percentage of homes have been renovated in Toronto?

That's a tough question to answer!

A lot of homes for sale have been renovated to varying degrees. As for the rest, not sure how you would find out.

Hi julie, I was wondering, when you purchase a condo , what clauses should I have in my agreement purchase and sale. I know of financing, is it necessary to have inspection clause, and what other important clauses should I have. thank you

Hi there,
It's important when submitting an offer on a condo to include a condition of lawyer's review of the Status Certificate. The Status Certificate is a snapshot of the legal and financial health of the condo corporation. There are differing opinions regarding including a condition of home inspection on a condo. I would consider it carefully.

Hi Julie! Julie Im waiting for a condo to be ready in a year or so for me to move in. Someone told me that a new condo needs to be occupied for sometime before you can sell it. You can't sell a new condo as soon as you recieve it? thanks Lukas

Hi Lukas,
It doesn't necessarily have to be lived in before you sell it although there may be exceptions.
In some cases you can sell prior to receiving it by way of an assignment agreement. I suggest you speak with your lawyer and find out more about what is in your contract with the builder.

Hi Julie, My wife and I are debating whether or not to buy a condo or a house as our first time purchase. We are living in Toronto at the moment and are just weighing the pros and cons of condo living. Mainly the monthly fees that are associated with the condo as opposed to owning a home. i.e taxes on a house are tax deductible and maintenance fees on a condo are not. We are looking everywhere and anywhere for more information. anything that you can provide would be greatly appreciated.

Hi Peter,

I think the most important consideration regarding buying a house vs buying a condo is the lifestyle you'd like to have.

Houses require ongoing maintenance which some people enjoy doing and others, not so much. Shoveling snow, cleaning out eaves troughs, mowing the lawn, pulling weeds, changing furnace filters, calling the plumber, trouble shooting the weird sound/smell coming from the basement etc etc etc can be a pain. Condo owners generally just have to contend with smaller problems like taps, appliances, flooring and can leave the big scary details to the property management company. Condo owners who like to travel can just close the door and go. Those who own a house should arrange to have someone keep an eye on it.

With the low maintenance lifestyle of a condo comes the compromise of sharing a building with a lot of other people, having to abide by the rules of the condo corporation (there are rules regarding pets and even sometimes what colour window treatments you can have) and the increase of maintenance fees over which you have very little control. If it's a high rise condo, having to take an elevator can be irritating. Imagine being on the 15th floor. You're late. You take the elevator down to the lobby and then realize you've forgotten your wallet. Back in the elevator you go. It stops on the fifth floor, the eighth floor, tenth and eleventh....you get the picture. One of the benefits of having a house is having private and direct access to your space.

Condos can be a great way to get into the market as the purchase price is usually more affordable than that of a house. In the good neighbourhoods, houses generally go up in value faster.

I hope this helps!

I am living in ground floor unit in one of York Condominium Corporation in Etobicoke, where there is No access to balcony from inside being a ground floor unit. Other similar buildings in the same street has access to balconies for ground floor unit. I am finding it hard to sell this unit because of this drawback. Please let me know if I need PERMIT to have access to balcony by making a door along with windows. If "Yes" what's the procedure... Thanks

I would contact the property management company before doing anything. I doubt you'll be able to make any changes.

When a newly constructed condo is finihsed, before it is registered under my name, if I do not move in the unit, do I still need to pay for the occupancy fee or renting fee?

The answer to that question will be in the Agreement you have with the builder. Usually you would pay whether you move in or not.

Hi, I am retired and would like to move to Toronto to be near my family in Barrie. Not sure if I should rent, buy nor what is a good area and affordable. I'm concerned about pollution and would like to know if there are areas less polluted. Would like a quiet, safe, green area close to transportation. Thanks.

Hi Barb,
Thanks for your question. If you would like to meet with one of our buyer specialist so you can discuss all of your concerns that might be easiest. What I would ask you to do is to go onto out website again, fill out a buyer profile, and that will come to me. I will forward it to one of our team and get you seeing whats out there. So please do not hesitate to contact us with any other questions at office@juliekinnear.com.

Hi Julie, I am having a difficulty with my condominium management company not repairing damages done to my suite because of improperly sealed exterior windows, I have been trying to get this issue fixed since October and have even writen a letter to the condominium board and they have not done anything. What are my options for recourse? Even if I fix the damage myself it will happen again until the issue with the windows is repaired? Thank you.

Hi there. Sorry you're having trouble with you property management company! I would seek legal advice.

Hi Julie, I just purchased a locker from a builder but found the ventilation fan was not installed. The consequence is that when the humidity is high, my stuffs inside the locker will get damp and even molded. I am just wondering whether Toronto has passed a law or rules to ensure the builder to install ventilation system inside underground locker?

We are not aware of any laws/rules being passed on this issue. You could contact the management office at the condo and ask them if there is anything being done in regards to the issue.

Hello; we have a friend of long standing, who owns a condominium. We would like to help this person, but are not sure how best to go about it in a very discrete way. The problem is that this person suffers from Attention Deficit Disorder, and as a result, is unable to keep the condomimum appartemnt either clean or tidy. This has been quite worrisome to us, as we have tried to help. by offering our time in cleaning up- but this has politely been declined. We are concerned, because of the possible danger to the owners,s health, or as a fire hazhard- also this may be a danger to the Condominium Building itself. We have considered contacting the Condominium's Board of Directors- or perhaps even the Superintendent of the Building. Is either of these viable ways to get this person to clean up.? How can we protect ourselves from losing a very long friendship? For that matter, is this some thing that really is none of our business, and best left alone? Thank you for taking the time to read this question.

This is an interesting and difficult question for The Julie Kinnear Team to answer. Professionally we thought you could contact the Board of Directors and let them know your concerns. In regards to your relationship with your friend we feel its not our place to comment on that seeing as that is not our area of expertise. We thank you for asking us and we sincerely hope things work out with your friend.

Is there any city bylaw to govern when the heat has to be turned on in a condominiums? It is very cold this week but the heat is not turned on yet. Thanks

Thank you for your question. That decision is made by your Board of Directors so you should ask either the Superintendent, Building Manager and or contact your Board of Directors.
Have a great day!

The Status certificate provided to me shows that the condo corp has taken one of the unit owners to court for non-compliance i.e. running a business in a residential unit. What does this mean to someone buying from me.

Your lawyer is the person that reviews the Status Certificate in the selling and or purchasing of a condominium so he/she would be the best person to ask that question to.

If you are a condo owner, do you still need to buy insurance for your unit? Any damages like water damage or fire, is this the condo builders' responsibility? Could you tell me some more on this. this is not clear to me

HI there, yes you do need to buy insurance. Whatever happens inside of your unit is your responsibility and therefore should be insured for your own benefit.

Hi Julie, Does a condo corp have the right to put a stop sign on your lawn in a condo town home

Hi there,

It might be the city that has put the stop sign there?
Normally the land around a condo town home is a common element and not owned by the condo owner.

HI Julie, I purchase a condo in October2009 I told my agent that I wanted to have my parking and did not want to have to rent one when we found the condo that I like the agent said that it came with one parking spot (EXCLUSIVE USE) at that time I was confused and ready to back up if I did not have a parking the agent said that it was like owning a parking that the only difference is that I can not sell it separate from my unit because it is for exclusive use of my unit only. Know that I purchase the condo says that there is a law that says they must charge a rent to exclusive use parking. Please help I should be entitly to at least one parking spot at no charge. Thanks, Mila

Hi Mila,

Each condo corporation is run differently. There may be an additional charge for a parking spot. I would suggest you speak with your lawyer to see what the rules of the condo corporation are.

hi, can an exclusive use parking be purchase by the exclusive user. If so how and who sets the price? Thanks, Mila

Hi Mila, The condo corporation owns the parking spots of the building. You would have to speak with your Condo Board and or Management in regards to the purchasing of a spot.

Hi, above, in response to one of the questions, you mentioned that it is not uncommon for a property to be sold with multiple outstanding offers. In your experience, the settlment price is typically above or below the offering price (both today and in the past); what has the margin typically been (3-5%)?

Hi Dimitri, Regarding mutliple offers there is no hard and fast rule. Some bidding wars will take it up 20% or more. But typical would be 5-11% most likely. Hope you find this helpful. Have a good day!

Hi Julie, Does Canadian goverment allow a foreigner/traveler to buy a condo unit in Toronto? If yes, do you know what the procedure is, or could you please recommend some relevant websites or resources? Thank you a lot.

Hi there,

Foreigners can buy condos in Toronto and the procedure is the same for permanent residents. If you need financing however, it could be more complicated. Also, when it comes times to sell, there may be some serious tax implications. If you'd like help finding a condo, please fill out the Buyer Profile Form found on the left hand side of our website and let us know!

Hi Julie. What can I do if the manager refuses to give me a copy of the by-laws for our building but keeps telling my the rules and harassing me every chance she has. Ex. Tells me I can't run my tutoring business but wont show me where is says that. Won't let anyone pick me up at the front of the building they have to go to the side. I don't know what to do. It is so out of hand.

Hi Carolina,
If you own your unit then you can order a Status Certificate from the managment company for 100.00 and it has all the Rules and Regulations of your condo building. We hope his helps you out.
The Julie Kinnear Team

Regarding the size/weight of dogs in condos. Can you tell me the last case which was brought before the courts regarding the removal of an overweight dog without behavioural issues, and the outcome? Also, how much is such a case likely to cost the condo?

Good question. I'm not familiar with the last case regarding overweight dogs. I would ask a lawyer.

Question for you. I have a parking spot in my condo (Which I had to buy out right) and I recently bought a scooter to try to be more economical in the city. I just recently got a notice on my scooter saying that I am not allowed to park my car and my scooter in the same parking spot. Does the condo management have the right to do that? What are my rights for something like this? Where can I find out more info about this? Robert LeClair

Hi Robert,

Scooters are great. Too bad they won't let you park it alongside your car. The rules and regulations regarding this should be available from the condo corportation. Good luck!

Hi Julie, I purchased a townhouse condo in August-2009. My unit is the first unit in our street. So, there is a water meter and water pipeline passes from my basement, surrounded by drywall cabinet, which is taking a lot of place in my basement. Now my condominium corporation are going to install water backflow tank and meter near it, which will take almost double place. Because of that my basement is useless and when they install it, it will also block half of the door. I talked with the management, but they are not ready to give me such an expences to move my door and not even ready to move the waterline, tank and meter. Please advise me what can I do? and where can I go foa a complain against my condominium management?

That sounds awful!
I would seek legal counsel.

Hi Julie. I lived at Condo townhouse at danforth rd in toronto. It is clearly stated on our by-laws that parking on our roadway is not allowed since it is a fire route lane accroding to our propety manager. It is really hard for me to drive in and out of my garage if somebody parked in front of my garage. I emailed already the board of directors about this but no response. I found out that one of the board member is also parking his car overnight. Can you help or guide me whom i gonna call or which governement agenct is handling my problems here. Thanks

If it's a fire route, maybe you could contact the fire department? www.toronto.ca/fire

After moving into our Condo we discovered that the building forced-air heating and air-conditioning system creates excessive noise in our condo, especially the bedroom. It is more or less continuous, especially at night. We were told that measurements of noise cannot be taken at night. What can we do

Hi Michael,
I can imagine how annoying it must be to have excessive noise in your condo!
If the property management company cannot arrange to have measurements of noise at night then surely they could take them during the day? I'm not sure what you can do besides keep after property management(or maybe the builder if it is a new condo under Tarion warranty?) to try to resolve the issue. Such a hassle for you and I hope you get it sorted out soon...

I would like to list my condo for rent.What are the things I need to know and do I need an agent? It is a new building.How do I pick an agent?

To list your condo for rent, you don't have to have an agent but it can make your life easier. An agent will look after taking photographs, marketing, showing the property, making sure the documents are all filled out correctly. They generally charge one month's rent. You could also try www.viewit.ca. Landlords seem to have good success with it. The downside is that you have to do most of the work yourself and will need to be there to show people around. There is also the discomfort of having complete strangers (unaccompanied by a licensed professional) come into your space. If you prefer to ease of using an agent, pick someone with whom you feel comfortable and who has a proven track record. We don't do lease listings as we choose to spend our time focusing on selling houses and condos. When our clients want to rent their house or condo we have some great colleagues look after them. If you'd like help. Please let us know.

I live in a condo, and I have to open the door and window few times (few minutes) a day to get some fresh air. When I open it, I always make sure that my TV is off etc. I understand there is a fire code. However, it's imposible to keep the door closed all the time. I am wondering, besides the fire code, if there are any other reasons that I should not open my door. Thank you!

Too bad about the stuffy air in your condo!
The first thing that comes to my mind in regards to leaving your door open would be personal security.

Hi Julie, A friend of my is a condo owner now 2yrs. The previous board had a deficit owing to hydro, over the last 10 years, sounds weird to me. However, they are asking for the owners to pay $4000. to cover the debt, maintenance fees were increased twice in 6 months from $350 - $400 per month. Can they expect you to pay something like this that was before your time?

Hi there,
That is a good question for a lawyer.

Hi Julie, I recently purchased a condo but am not quite happy with my decision. How long should I wait to sell? Does the agent help with the listing and purchasing of a new property-how does that all work? I spoke with the bank and said it was not a problem.

Hi there,
It's not usually a great financial decision to sell your condo soon after buying it. Generally, you should stay at least 3yrs in order to build some equity.
One agent can represent you for both selling and purchasing property. If you bought new construction directly from the developer, you can hire an agent to help you sell it.

I just purchased a condo and have found that someone is using my locker. What rights do I have? Can I just cut the lock and remove the contents? The condo corp. has told me that they "can't tell me what to do and they can't touch someone else's possessions". Please help!

I would first try to find out from the sellers what they know about the situation. Asking advice from your lawyer would also be a good idea.

Hi! I purchased 5 years ago a condo in mississauga,i chouse this building because they accept pets as i have a little maltese.I could have chousen a different buliding but i wanted to live somewere were pets were allowed..my dog he's my baby.now the new bord of directors they want to change the rules about pets one of them beeing that i have to use only the back door to exit and enter when i'm with my dog.it feels like segregation...they should have specify from before i purchase the condo...i would have purchased somewere else.i have my mortgage closed for other 3 years..what am i to do? I want to be able to use any doors when walking my dog as i did for 5 years.i am very upset and it causes me stress.please give me some guidance.thank you!

I agree with you that this doesn't sound fair. I've not heard of this happening before. If I were you, I'd be speaking with a lawyer to verify what your rights are in this situation.

Good luck to you and your fur baby!

I own a condo in toronto. I have been attacked by huge dog one year ago. The dog was unleashed, unmuzeled, unattended, roaming in the hallway. The board was aware of this behavior prior to my attack. YET... nothing has been done. We leave in constant fear. QUESTION: is it true that I can't take the board to small court (for not enforcing the by-laws, for negligence, damages) because in Ontario condo communities have to go to mediation /arbitration?

So sorry to hear about your troubles with the dog! I hope it hasn't made you fearful of other dogs..
Your question regarding taking the condo board is best directed towards a lawyer.

Good luck!

Is it possible for condo residents to petition to remove the current management from a condo building.. do they have right to demand a new management with a petition and a lawyer representing them?

As a condo resident (I'm assuming you're an owner and not a tenant), then you do have the right to petition for the removal of current management if they aren't living up to their obligations. Contact the board of directors of the condo corporation. If the management company is not living up to their obligations in the contract, then the condo corporation may be able to terminate the contract due to a breach in a contract. Of course, this is not meant to be legal advice.

Good luck and I hope it all goes your way.

Holly

Good luck and I hope everything works out.
Holly

I am buying a boat slip at our condo it will be deeded to me personally. Only owners of a unit at the condo can buy a slip.The pier is obviously a common element paid for out of our maintenance fees. The water and electric on the pier serves many areas ,lighting, party room, barbecue area etc. and of course our boat slips. The condo wants to charge boat slip owners an additional maintenance fee for the use of" utilities and service" Many of the slipowners do not have a boat and they are being charged. Can they charge for use of a common element. The tennis court users and bus users are not paying extra.

Hi there,
Congratulations on buying a boat slip at your condo!
Condo corporations are all unique and have different rules. Condo owners who own parking spots usually pay extra in their maintenance fees whether they have a car or not. As an owner, they can rent out the parking spot if they so desire. Would it be the same for your boat slip? It seems that the condo corporation wants to make sure they are covering their costs without having to keep track of whether people have boats or not and without adding separate utility meters to each boat slip which could prove quite costly. I guess anyone could use the tennis courts but as an owner only you can use the boat slip.

I hope this helps!
Holly

Hi there Julie. My brother lives in a condo on Albion Rd. Recently he was given notice that his condo fees will be raised by $300 a month. Is this amount excessive, or is the condo board within their rights to up the fees so significantly? Thanks so much for your help.

Hi there,

That seems a significant increase in condo fees. I would find out from the condo corporation why there is such an increase. Maybe there have been significant repairs done to the building and instead of charging a huge special assessment of thousands of dollars, the condo corporation has decided to raise the maintenance fees and spread the payments out over time by increasing the monthly maintenance. Your brother has a right to know and should ask.

I am a condo Owner. I bought my condo 1 yr ago. According to the declaration, I am able to have patio furniture on the balcony. This summer I put two chairs and a table on the patio. Other neighbours have workout equipment on their balconies. Around June, the Management provided me a letter to remove my patio furniture because it was an eyesore. They are threatening legal action and they are requesting that I be responsible for the legal fee. What are my options?

Hi there,

Some condos are very specific about outdoor furniture, window covering etc. Since I'm not certain of the wording in the declaration and the rules and regulations I think it would be best to seek legal advice.

Best of luck,
I hope it all works out.

If the condo board and management spending money over the Reserve Fund whom should we complain.

Contact the board of directors of the condo corporation.

My sister in law is renting a condo that stipulates no pets. (I'm not sure if it's no pets over a certain weight or just no pets at all) She has two Boston terriers (both under 25 lbs)and was told they need to be removed even though they are not loud, messy, dangerous or otherwise interfering with the community. The landlord filed for her to move out and she gave the dogs to her father to take care of. If she moves they would be forcing her to break her lease which is not up until April. They told her that if she DOES move (and therefore breaks the lease) she will be forced to pay them several fees even though they would be forcing her into it by eviction. She has been sending them messages for over a month and they have not responded to her nor have they taken any legal steps forward. Her father can no longer take care of the dogs and she was forced to take them back and so informed the landlord. They have still not responded. Do they have a case against her? What would be her best course of action? Everything I've read only pertains to regular rentals and not condos.

Every condo corporation has specific rules regarding pets which must be followed by the owners of the condo as well as anyone who may be renting their property. You can find out from the property management company what the restrictions are. Unfortunately for your sister-in-law, if no pets are allowed whatsoever, they are within their rights to enforce the rule.

Hi Julie, I just bought a condo to find out that there is no locker avaiable with my unit. However, the MLS listing mentioned ' Locker: Owned'. Also, the purchase and sale agreement shows the locker as Owned. How should I proceed in this case? And what rights do I have ?

You should definitely contact your lawyer.

My condo corporation will not allow for residents to attend their monthly meetings without being put on the adgenda...is that customary? It seems a little "secrative" to me. As well, they wouldn't even give me the address to the meeting place.

The condo corporation wants to make sure that every person at the monthly meeting is entitled to be there and the way to keep track of it is to have the names of all attendees on the agenda. Find out what their system is and get yourself on the agenda.

What is the range of condo fees for downtown Toronto? Are there any areas or buildings you can recommend that have very low condo fees or new freehold apartments? Thank you and GREAT article!

Hi there!

Thank you for your question.

Condo fees vary greatly from one building to the next. For a 2 bedroom 800sq ft condo, I've seen everything from $275-$700+. Older condos (15yrs+) tend to have higher fees as things start to break down and need replacement/repair (windows, carpets in hall etc etc). Some condos include all utilities (heat, hydro, water) in the maintenance fees while others do not. Also, if the building has extensive amenities such as a pool, party room, theatre room etc, you can expect to pay more in maintenance fees.

There are no freehold apartments in Toronto although there are freehold townhomes.

Budgeting for maintenance fees is important when looking for a condo. Equally important is to find a well run building that you like, in a location that you love. Let us know if you need any help finding a condo by filling out our online buyer profile. Here's a handy link: http://juliekinnear.com/toronto-buyers/buyer-profile

Cheers,
Holly

Is it right of the Board to restrict the use of pool, for those who did not pay a fee to participate in the aqua lessons that are conducted in the pool 3 times a week for an hour each by a private trainer? Thank you, Ina

Hi Ina,
That sounds a bit frustrating! I would think that restricting the pool to a select group wouldn't be fair, but every condo corporation has it's own rules and regulations. I would suggest you check them out.
Good luck!

HI, i recently purchased and moved into my condo on Dec/10th. i have just received notice from my property management that the previous owner has 2 months of outstanding maintenance fee payments. They are asking me to pay them as they have not been able to get in touch with the previous owners lawyer. They say that if the outstanding payments are not made they will put a lien on my unit. Who is responsible for this?? My lawyer? The sellers lawyer??

Definitely speak with your lawyer.

Hi There, What is the difference between an exclusive locker/parking and an owned locker/ parking?

Hi there,

Thanks for your question. An owned locker/parking spot has it's own deed separate from the deed for the actual condo. As such, the owner would be able to sell the locker/parking spot if they so desired. As for an exclusive locker/parking, the owner has exclusive use of it but it cannot be sold separately from the condo unit.

can one use the party-room of THEIR OWN building to put up a concert and charge the attendees a fee?

Sounds like a fun idea but you'd better check with your property manager. Every building has it's own rules.

Good luck!

Can a husband/wife or brother/sister be on same condo Board?

As far as I know there are no restrictions.

If a condo corp. has incurred legal fees on behalf of one of the owners, is the corporation obligated to mitigate the costs?

That would be a great question for a lawyer.

Hope it works out!

Hi Julie- I signed a agreement to purchase a condo in May 2010 in Toronto and have made 20% of the down payments to date. The developer has reduced the price by almost 20% of the type of unit I have purchased . Do I have a recourse to get the same price which is now being offered ? AK

Hi AK,

That's a good question. Without reading the contract it's hard to answer. Maybe contact your lawyer? I hope you do have some recourse! Good luck with it.

I want a 2 bedroom with sunroom and two bathrooms and den with eat-in kitchen

Hi Betty,

If you'd like to buy a 2 bedroom and den with eat-in kitchen then let us help you get started!
Pls fill out the online buyer profile found in the following link and someone will get in touch with you shorlty:
http://juliekinnear.com/toronto-buyers/buyer-profile

Hi Julie, I was told that since the previous owner didn't complain about a noise coming from our building trash compactor then the condo has no obligation to mitigate the noise. Is that true? Am I on my own here?

Hi there,
It's Holly answering your question.
Maybe the previous owner was hard of hearing or hardly ever home? I would persist until you're satisfied with their response.

Are developers aware of the congestion of the area when they build condos?

That's a good question. Sometimes it doesn't seem like they are aware of the congestion or that they make plans to deal with it/improve it. Were you caught in traffic when you asked this?

Hi Julie, Do you have any experience in the coop market? Or do you deal with only condominiums/lofts.

Hi Elaine,

It's Holly answering your question. We do have experience with the coop buildings. Do you have some specific questions or need help selling/buying one?

Hi julie, I've bought a townhouse condominium.there s a 950 privet tracc on my roof.am i allowed to put electric barbecue and big umbrella there?also I put plastic pool there for my baby,i ve recieve a letter that i should take the pool out.do i have to do that?

Hi there,
It's Holly answering your question. Sounds like an amazing rooftop terrace you have! Depending on the rules and regulations of the condo corporation, you may or may not be allowed to have an electric bbq and umbrella. Most likely yes, but please refer to the rules and regulations which are included in your status certificate package to be certain. As for the pool, they may be concerned about potential water damage. Again, check out the list of rules and regulations to see if it's allowed.

Hello Julie I am a real estate investor and looking in investing in the Dixon apartments, the status certficates indicate that the reserve fnds are low, what is the worst case scenario if i buy a unit?

Hi there,

I'd advise you to speak with the lawyer who reviewed the certificate.

I am buyer in a stalled transaction for a cond townhouse in Kitchener. The attic needs remediation. The condo corp has been unable to provide us with an answer as to when this will be done. They have indicated that it is their responsibility. I don't want to buy a house with a mouldy attic. I want it cleaned-up on or before closing which we have delayed 4 times already waiting for a written confirmation as to when it will be done. I refuse to extend the closing again. Can the seller or me, as the buyer, hire someone to get the work done and then seek reimbursement from the Condo Corp? What do I do? Michelle

Hi Michelle,

If you haven't already, I would seek advice from your lawyer. Stay strong and get what you need. I hope this works out for you!

Hi Julie, I purchased a townhouse in Toronto, while I was out of town the property management entered my home without my permission to replace an alarm system...(it could have waited as the other one still worked). My 'house-sitters' had apparently left my house a big mess and mgmt went throughout the house looking around. Am I correct is assuming that my rights have been violated and how should I address this incident? Thank you for your help! Rochelle

Hi Rochelle,
It's Holly answering your question.
That is such a drag! I certainly wouldn't like someone going through my house unexpectedly either. I'd speak with the property manager and find out further information re: why and under what authority they entered your home. Maybe it was an upgrade necessary for the safety of others and couldn't wait? Maybe the "house sitters" didn't see the notice that is usually distributed to owners prior to repairs etc.
Good luck.

Where can I find a condo in North York that allows pets ?

Hi there,

The best way to find a condo that will allow pets is to find a good agent who works in the area. We specialize in Toronto but let us know if you'd like some recommendations for great agents in North York.

I am looking at purchasing a house that sits on a condo property. My understanding is you pay a small condo fee and this would give you access to the amenities/cable/snow removal on driveway, etc. Is it correct that when you purchase a property like this that you only purchase the house alone and not the land. Would this make the cost of the house much lower compare to if you purchase a house not on condo property. What are the rules involved? Do the condo by laws applies. Thank you

Hi Anh,

I suggest you read through the condo documents (status certificate) carefully and have them reviewed by a lawyer to fully understand what you're getting into.
I've seen a few houses that fit this description in the High Park area. The fact that they are on the condo property certainly has not had an affect on their value or saleability.

Holly

Hello Last year I purchased a pre-construction condo in Liberty Village in Toronto which will be built in 2014. The unit is only 510 sq ft. and we were not allowed at the time to buy parking. I just received notice that I can now buy a parking spot for $22,500. Do you think it is a good/necessary investment given that the area is designed for young people and young families with a very eco friendly mindset. Scooters, public transit, daily car rentals are all available. So is the trend moving away from car ownership in the downtown area?

Hi Kathy,

Congrats on buying a condo! Parking is usually a very good investment. Even if you don't have a car, it's helps resale. The going rate for renting out a parking spot is about $100-150 per month. As eco friendly as people are becoming, there are still a lot of people who have cars and need parking. Trying to park in Liberty Village on a weekend or when there is an FC game is brutal.
I hope that helps.

Holly

Hi Julie, We have an offer to a condo and was able to satisfy the financing requirement on our side, but when the status certificate was reviewed by the lawyer, he found out that thr maintenance fees are higher than the listed fees in Mls. We like the unit a lot but I feel that it is unfair for us to pay extra. What is the best thing to do?

Hi there,

In this case I would suggest you ask your lawyer and your real estate agent for their best advice.

Are condo maintenance fees tax dedutable?

Hi Richard,

The fees are not tax deductible unless you are using part of the condo as an office or place of business and are also declaring that income. I suggest you speak to an accountant.

Hi Julie, I'm having a problem with very noisy neighbors. The type that party all day and night, blast loud bassy music and stomp around at all day and night. I have confronted them, management has confronted them, warnings, fines and legal threats have been all unsuccessful. In fact, there is even more abuse now. They know they're creating a disturbance but refuse to stop. How can this problem be permanently remedied? I should not be forced to move out of my home of 10 years because of ignorant, selfish, self absorbed people.

Hi Darren,

Your situation sounds horrible. I'm sorry to say that a solution for this is beyond my scope unless you decide to move.
If you decide to stay, maybe ask the police for their advice?

Good luck.

hello I like your last listing the 245 dalesford road #110 Please send me any new you have with the price up too 350K love the layout and the area this one was in I also liked the http://juliekinnear.com/toronto-condos-lofts/9-burnamthorpe-206

Hi there,

You have great taste in condos! Someone from our team will be in touch with you to help you find something similar to 245 Dalesford or 9 Burnamthorpe.

Holly

Hi Julie, What is the leagal fee for buying two lockers from the builder?

Hi there,

That's a question best left for the lawyer who will be paying to transfer the deed. If you need a referral to a lawyer, please contact our office. office@juliekinnear.com
Send Julie your buyer questions!


1 - optional, used to notify you when the question has been answered

Include your name at the bottom of your question if you would like to have your name published with your question.