---
The home buying process is often described as stressful, whether this is your first house or if you've done this before.
How will I know what I can afford or where to find it? What are the steps involved? What is the current real estate market doing? Who will take care of the many transactional details? Should I sell or should I buy first?
These are some of the many questions we encounter every day from people like you who are excited about making their housing dreams come true, but who are concerned about how they'll get there.
We at The Julie Kinnear Team have over twenty-five years combined real estate experience working with buyers in all kinds of markets. Our expert negotiating skills, knowledge of homes, construction, neighbourhoods, and administrative expertise ensure that you will receive world class service when working with us.
To begin the process of guiding you home, we have put together this collection of insider information for you. It is over a decade in the making and is constantly refined and improved with information to be of maximum value to The Julie Kinnear Team's clients as you look for a home.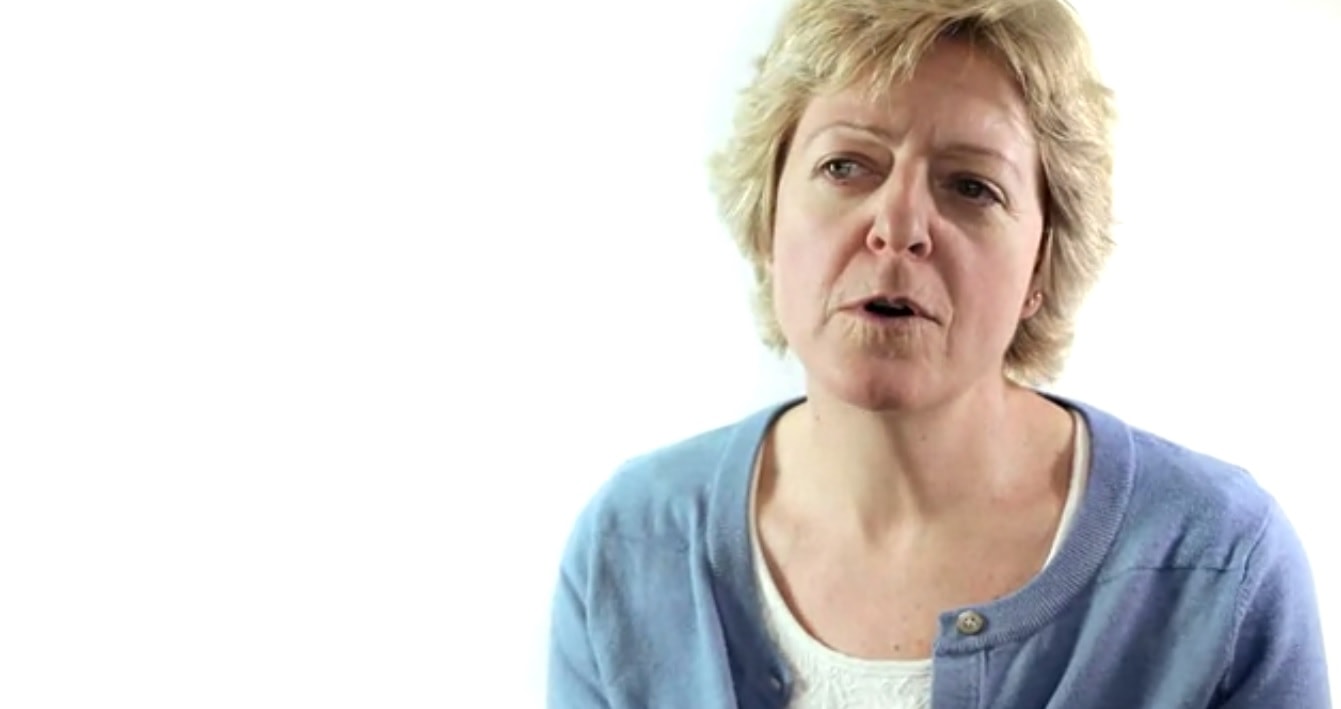 00:22
Experience has shown us that buyers who are best prepared and know most about the home-buying process are most successful in getting exactly the property they want in Toronto. They also enjoy it a lot more as there are no surprises. And the most important thing is that with our knowledge we help you save money!
---
The Importance Of Buyer Consultation - Tyler talks about why is it important to meet with your real estate agent beforehand.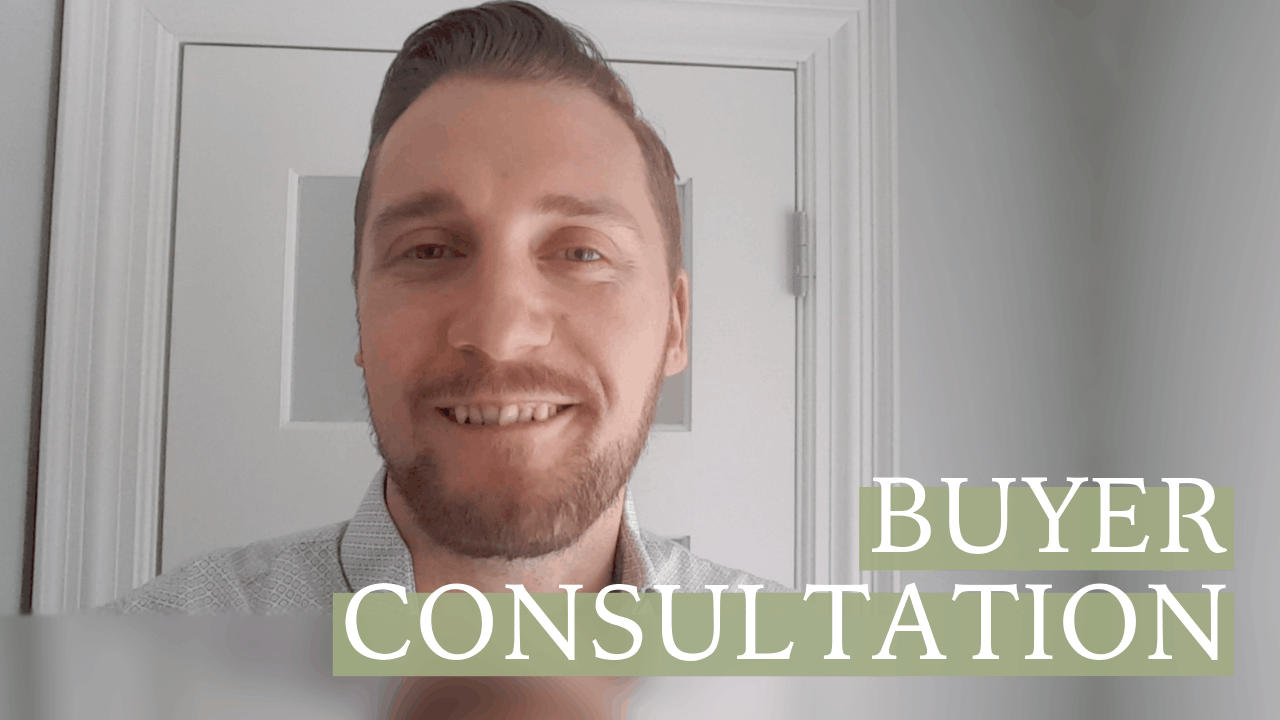 ---
Here is some information you should know about Buyer Representation:
BENEFITS
You know the sales representative is working for you.
The sales rep (agent, REALTOR®) owes a fiduciary to you. Loyalty, confidentiality, full disclosure and accountability.
Purchaser may not have to pay the sales rep (buyer broker) as he/she may be paid through the listing broker as is the normal procedure with sub-agency
WHY AGENCY DISCLOSURE?
Why did CREA (Canadian Real Estate Association) think it was necessary and make it mandatory?
In the true agency relationship, sales representatives were working for the vendor as a result of the listing agreement contract and were paid by the vendor.
There was a great deal of confusion in the eyes of the consumer as it often appeared as if we were working for the purchaser(s) when we brought an offer in on their behalf.
Many purchasers thought we were working for them and that they were our clients.
Agency disclosure will hopefully alleviate the confusion and offer the purchaser the choice of being "customer" or "client".
Many real estate boards have changed their by-laws clauses & procedures to provide for payment to still be made through the listing broker if a purchaser chooses to be a client under a purchaser's agency contract (Buyer Broker).
A purchaser can choose that method of payment which is what the industry is used to OR agrees to pay their agent directly.
DUAL REPRESENTATION
With Dual Representation, rights of confidentiality are waived and you waive rights of "Conflict of Interest". It is advisable not to reveal information that you would not want to be represented to the vendor in the event that you are putting in an offer on a property listed with the listing broker (this would be known as Dual Representation).
HAVE A RELIABLE LAWYER WHEN BUYING A HOME
A Real Estate lawyer is there to represent your interests and to process the legal documentation required. Upon acceptance of your offer, we will help you ensure your lawyer has all the paperwork they need to proceed with the transfer of ownership and send you information about the lawyer's duties & responsibilities. We will also advise you on other steps to be taken before the keys to your new home are presented to you.
---
Is Now A Good Time To Buy? - Tyler talks talks about 3 major factors you should consider before buying.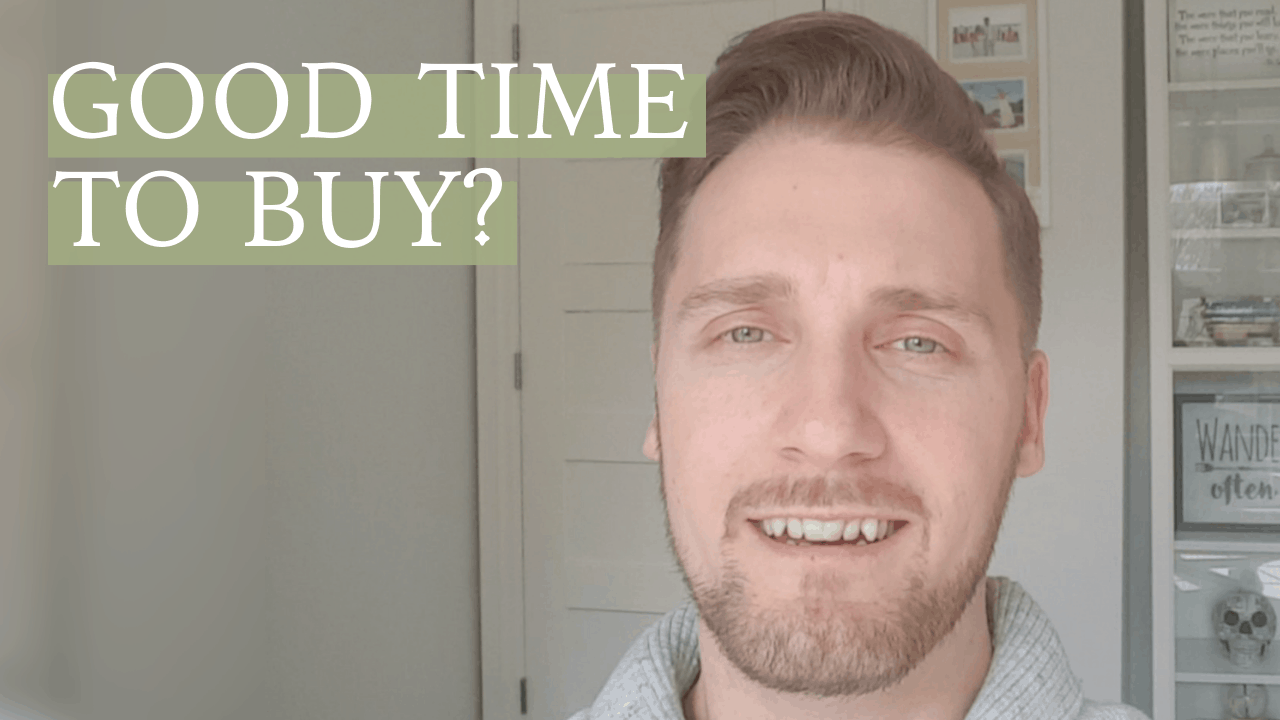 ---
When we meet, we help you to simplify the process, discuss our role as a realtor, tell you about the advantage of Buyer Agency and make sure all your legal rights are covered.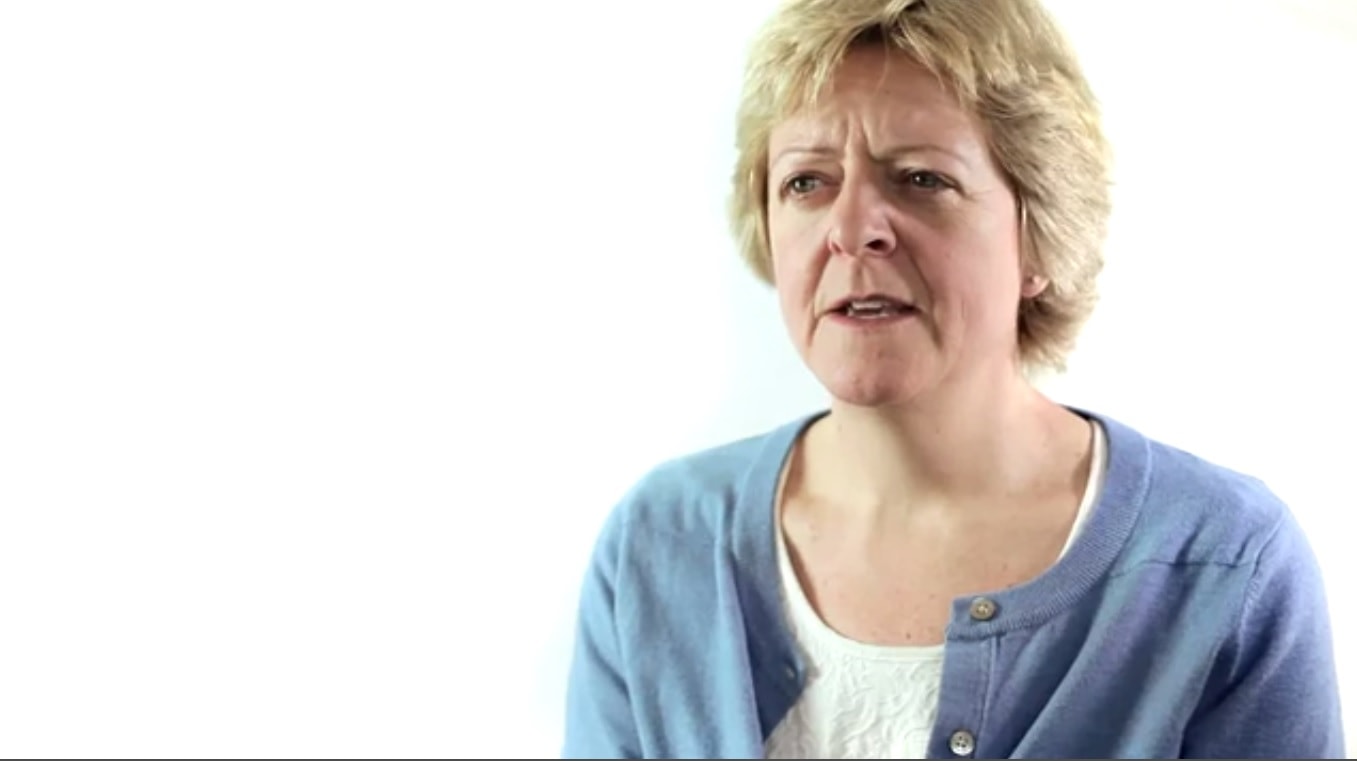 00:38
After the meeting, we will give you a free comprehensive Buyer Manual to take with you so that you can study it at home. If you have any additional questions, you can always ask us. Here's how we will work together to find you a new home:
1. Based on your buyer profile and discussions, we will set you up in our automatic prospecting system, which will sweep the entire MLS® on a daily basis to find homes that match your needs, wants & desires. You will receive a daily email entitled "Prospect Matches" that will show you all the homes that have come on the market for that day or that have been revised or updated in any way.
2. Your profile can be changed as we go along, as we both learn more about your likes & dislikes. Just let us know if you'd like to expand, narrow down or change your search criteria at any time, eg. include/exclude parking, heat, number of bedrooms etc.
3. Your primary agent receives a daily email with the same homes you do – so if you have an inquiry about any of the homes, we will have the same info you do, plus broker notes specifically for REALTORS®. Don't be surprised if you are the one to mention your interest in a property to us rather than the other way around — with the web's instant access, you might see your dream home before we do!
4. The MLS® search is based on districts (i.e. Riverdale and Leslieville are in the E01 district; High Park is in W01) or on a map search based on the MapArt system of grids or on a street-by-street search. We will carefully review your needs to select the best search system for you.
5. The MLS® search systems are not an exact science. For example, if you are looking in a small pocket within a neighbourhood, you will also receive adjacent homes within that neighbourhood as the system may not be sophisticated enough, depending on the circumstances, to pinpoint exact pockets.
6. We will always endeavour to send you more MLS® listings rather than less. For example, if you prefer to have a main floor family room but it is not a must, we will ensure you see homes both with and without this feature, so you can get a feel for the market and not miss any great opportunities.
7. Obviously, you might receive some homes that you don't like as you look at your matches. They might be on a busy street or may require more renovations than you wanted to do. As you look at the pictures and descriptions of the homes on the listings, please feel free to let us know what has caught your eye, what you don't like and what you'd like more info about.
8. Once you contact us with questions or comments on the listings, we will provide you with all the additional details you need. Often, we will be familiar with the streets and the homes themselves. We might have already inspected the home at a different time. We can tell you how busy the street is, whether there are desired amenities nearby, how long the home has been on the market and what other similar homes have sold for (among many other things). We'll provide you with this "inside scoop" — all you have to do is ask!
9. Once you're interested in a home on paper, it is time to see it in person. Your primary agent will arrange for a private showing, or you might elect to go to the public open house on your own if applicable. Depending on when offers are being held, we'll make a game plan to look at the homes in person. Learn more about open house sign-in sheets in our article here.
10. You may choose to look at REALTOR.ca on your own, or drive around your neighbourhoods of interest looking for signs, or use other resources as well. If any home interests you, just let us know and we will find out all the details for you. You may not have received it in your daily Prospect Matches because it doesn't match your criteria in some way, so we'll be happy to identify why it didn't come up.
11. Every Friday if desired, you'll receive a list of the open houses that have come up in your matches for that weekend, so you can visit homes on your own and gain valuable experience.
12. Every two weeks, you'll receive a list of what has sold in the area(s) you're looking in, so you can see what is going on in the market and get a feel for what to expect in terms of selling prices. Please feel free to contact, Jen, Holly or Tyler with questions or comments about your search, in case you need to revise.
---
---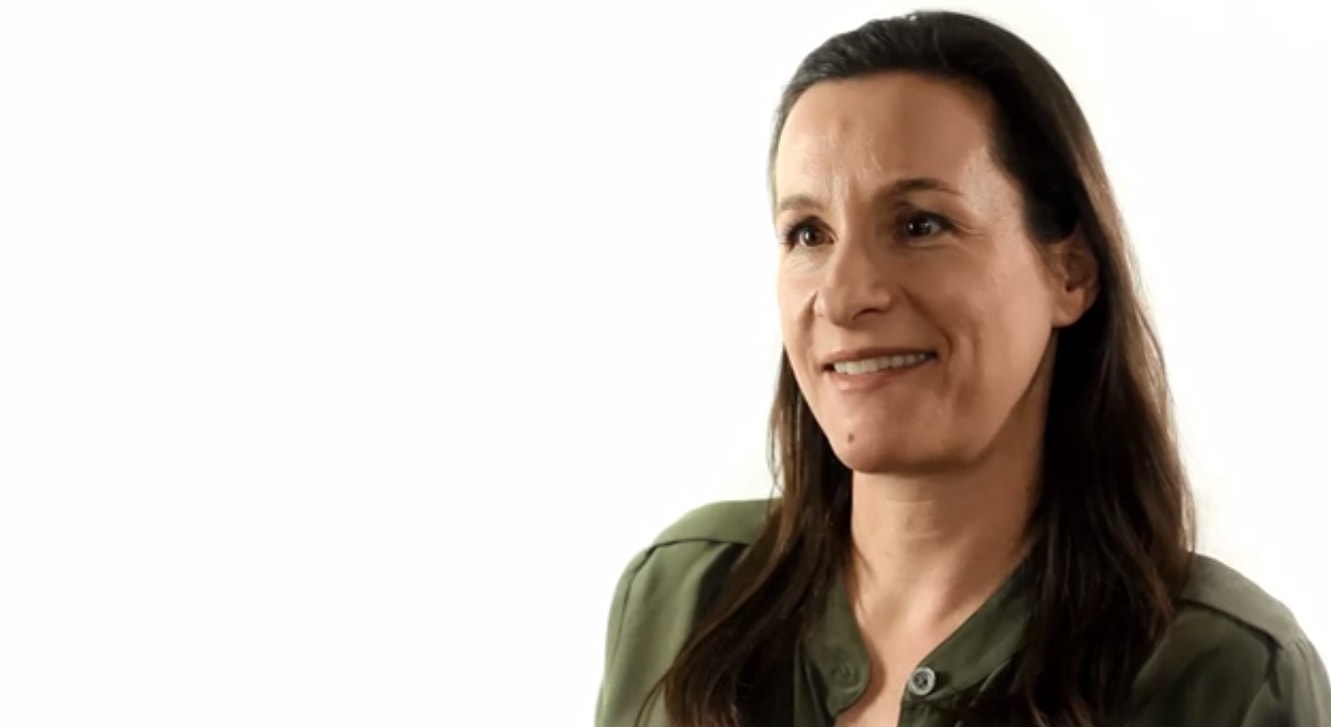 00:28
Your crucial first step in the buying process is obtaining a pre-approved mortgage. Having a pre-approved mortgage will give you the confidence of knowing exactly what you can spend on a home before you start looking. It will also protect you against interest rate increases while you look for your new home. This is also important when we present our offer to the seller – as it means a condition can be removed.
Carrie Davidson, Jason Friesen, and Rosanna Younan are examples of good mortgage brokers to call will answer your questions and help you determine which financing terms and options are right for you. Your mortgage specialist/banker will help you select the best financing just as we will help you select the right home!
If you currently have RRSP's, please be sure to ask your lender about the federal government's Home Buyer's Plan which allows you to put up to $25,000 of your RRSP (per person) toward a down payment on a first home.
RRSP'S FROM A-Z
The funds have to be in your RRSP account for 90 days prior to withdrawal for the Home Buyer's Plan — i.e. if you purchase a house that is closing on July 15, the funds have to have been in your RRSP for 90 days prior to July 15.
Eligible withdrawals are not included in your income, and tax is not withheld on these amounts.
You can withdraw a single amount or make a series of withdrawals in the same year, as long as the total is not more than $20 000.
Some conditions have to be met — you have to be a first time home buyer, entered into a written agreement to buy a home (not just a pre-approved mortgage, but an actual offer to purchase), and the home has to be your principal place of residence.
You cannot own the home more than 30 days before making the withdrawal from the RRSP, and you have to buy or build the home before October 1 of the year after making the withdrawal.
There are important exceptions for people with disabilities – see the website at www.cra.gc.ca for details.
To make a withdrawal from the Home Buyer's Plan, you must complete a Form T1036, available from your RRSP insurer, who must complete a section of the form. Tax is not withheld and the funds are provided to you as you choose, for example, placed in your chequing account. They will send you a T4RSP slip showing the amount you withdrew, so you can attach it to your income tax return.
If using the RRSP Home Buyer's Plan for the 5% deposit (as opposed to using it for the remainder of the down payment) please check with your bank to make sure that they can facilitate the withdrawal within 24 hours. An accepted offer means that the 5% deposit must be provided to the listing agent's office within 24 hours of acceptance. If your bank cannot ensure that your RRSP funds will be available to you in the form of a certified cheque or bank draft within 24 hours of your request, you might want to consider getting a line of credit so you have 5% of the purchase price available to you (see The Major Elements of an Offer, in this section, for more information on the 5% deposit)
You have 15 years to repay your own RRSP the full amount withdrawn, to avoid tax penalties. The payments are split up into yearly amounts that are easy to pay.
The funds don't have to be used strictly for the down payment, but can be used for such things as furniture, closing costs and renovations – or any purpose you choose so long as you have bought a house, condo, etc.
FINALIZING YOUR MORTGAGE
Once you've found the home you want to buy, there are some documents you'll probably be asked for in order to finalize your financing. They will include:
A copy of the real estate listing of the property, including details of the lot size & location. We can arrange to e-mail these documents to your lender.
A copy of the Offer to Purchase. Our office will e-mail this to your lender as well as any relevant amendments and/or waivers, once they have been signed.
Documents to confirm employment, income and source of pre-approval.
For better orientation in the world of mortgages visit our Glossary Of Real Estate Mortgage & Finance Terms.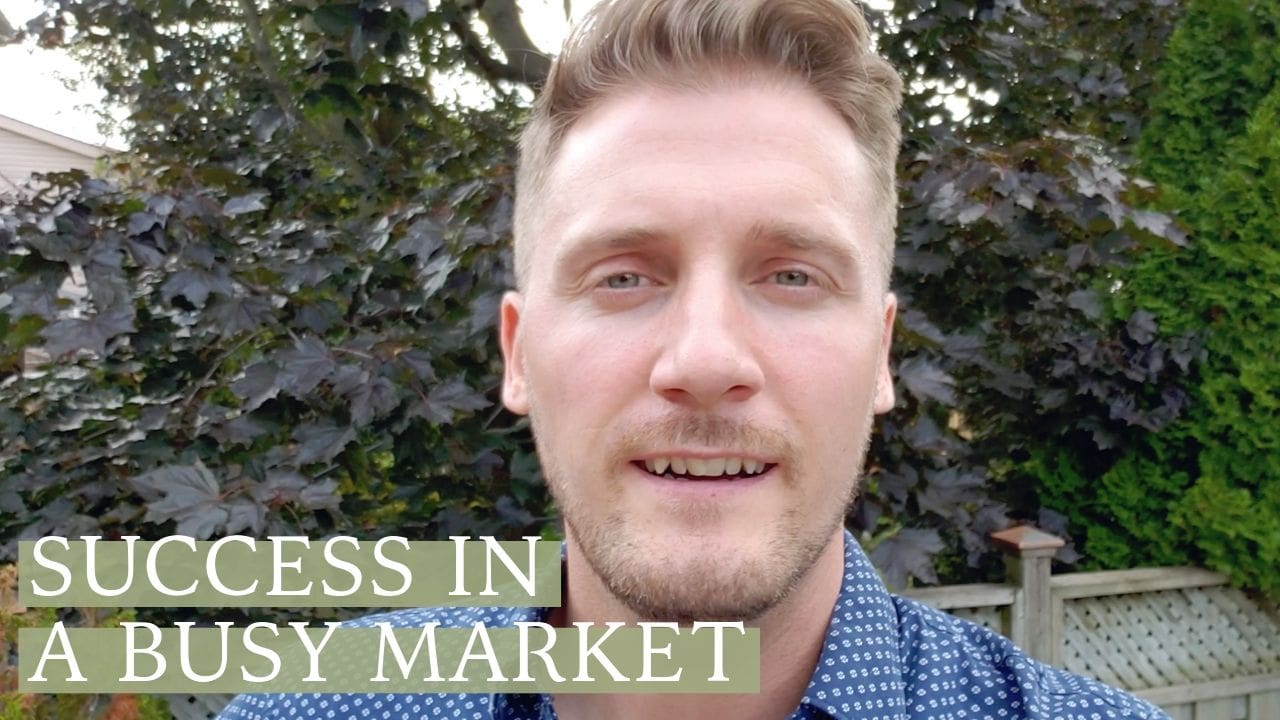 ---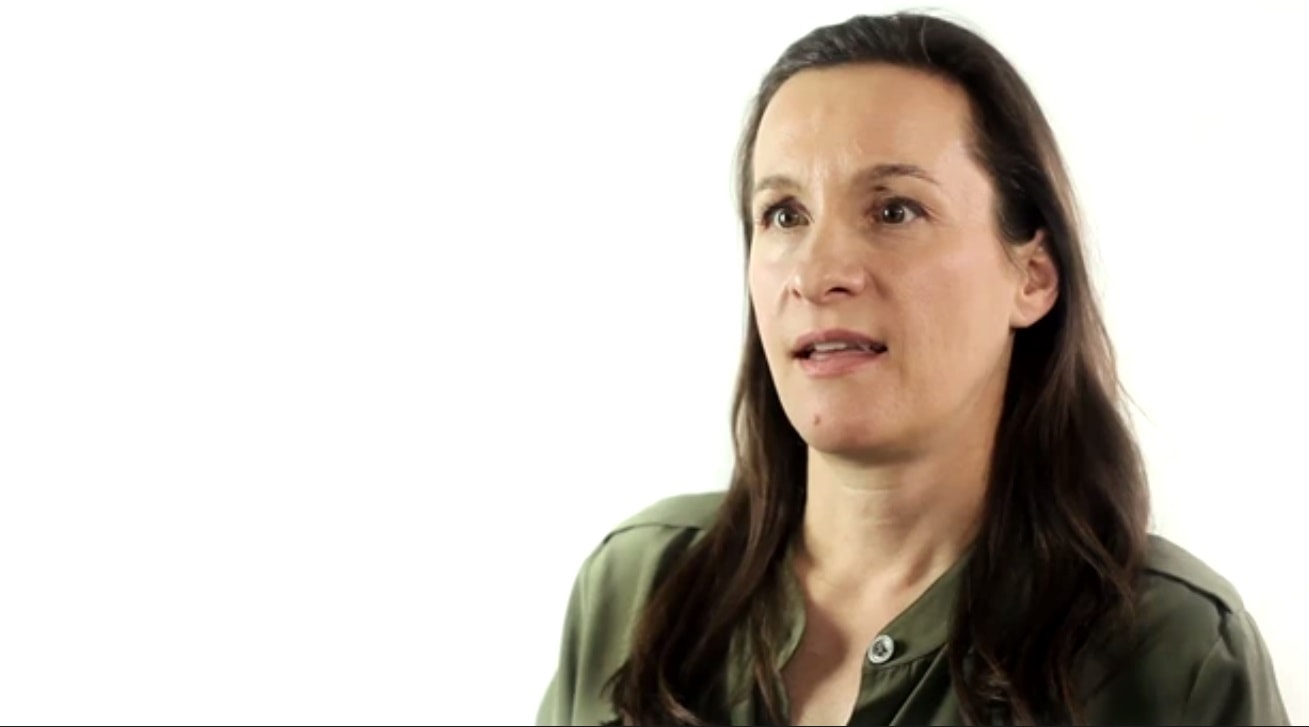 00:35
Purchasing a home involves one-time costs and monthly expenses such as mortgage, maintenance, insurance, property taxes, and utilities. The largest one-time cost is the down payment. It is usually between five and twenty-five percent of the total price of the property.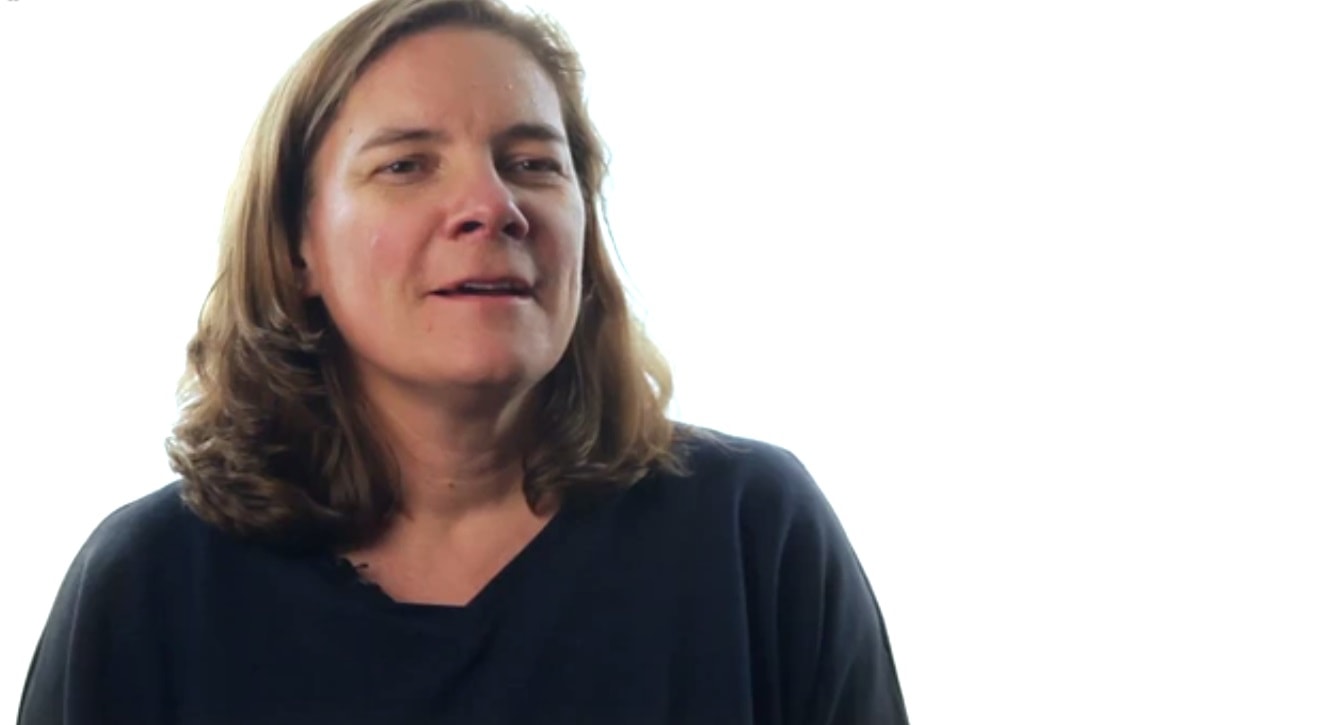 00:24
In addition to the actual purchase price, there are a number of other expenses that you might be expected to pay for. You can find their list in the following part of this guide.
Typical monthly costs incurred with home ownership are Mortgage payments, Maintenance, Insurance, Condo fees, Property Taxes, Utilities and Alarm System.
---
---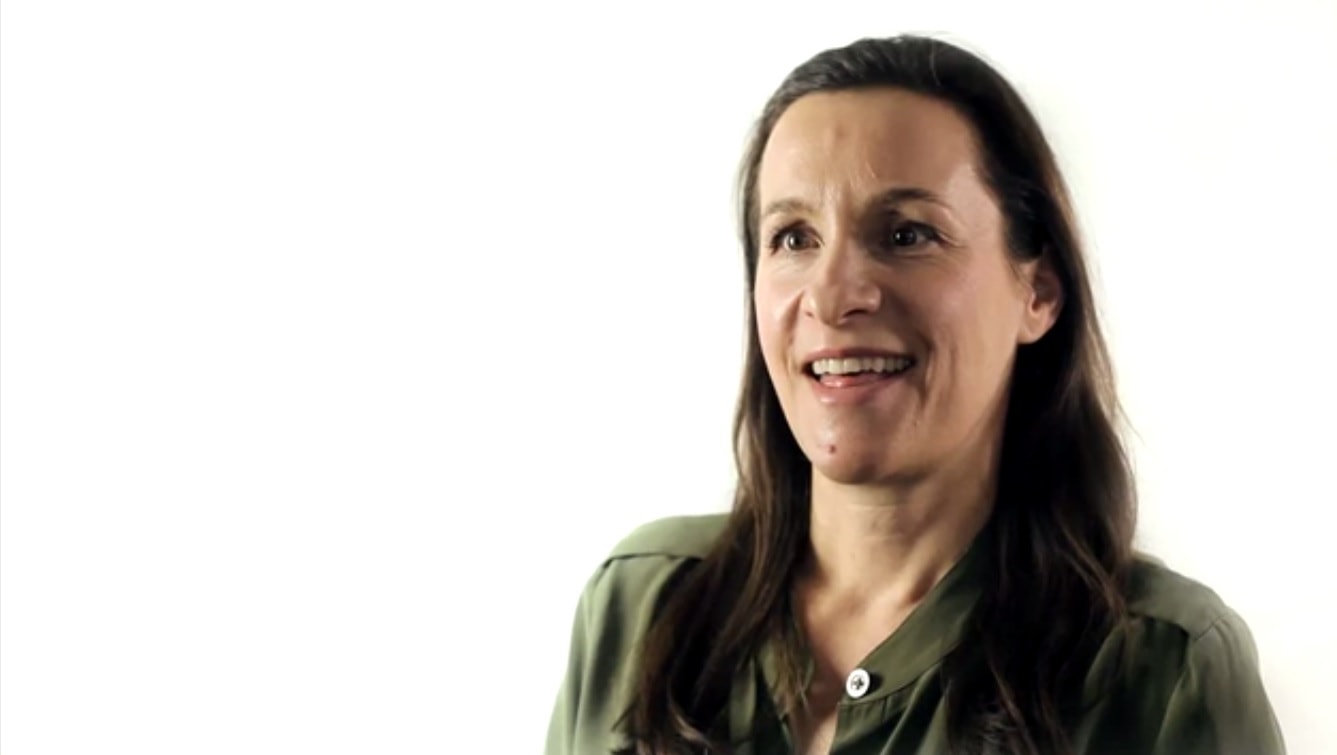 00:37
Inspection by a qualified home inspector can give you the added confidence that you've made the right decision. In the past, it was done after an offer had been made. These days with multiple offers often this condition is either waived or we do an inspection before an offer. When the procedure is complete, you will receive a written report. You may wish to ask for estimated costs for any necessary repairs.
When viewing an open house it's extremely important to have your eyes open. It's easy to fall in love with a home's appearance, blind to problems that may make it unsuitable.
While aesthetics can be an important consideration, it is necessary to look beyond window-dressing. A qualified home inspector should be hired before purchasing a home, but there are areas that consumers can examine on their own. This will shorten your list of potential homes and reduce the likelihood that a home inspector will reject it as unsafe or unsuitable.
Here are some considerations and common problem areas to look for when touring an open house:
GENERAL UPKEEP
Much can be surmised from the general state of the home. Is the home clean? Are lawns left uncut? Are the walls chipped and in need of paint? If smaller chores have been ignored it may be an indication of a broader disregard for home maintenance.
WATER LEAKS
Check ceilings and drywall for stains, bulges and other signs of water damage. Water that works its way inside via a leaky roof or a cracked foundation can rot wood, create mildew and mould, destroy possessions and can be expensive to repair. Does it work? Test lights, faucets, the heater, air conditioning, major appliances (that are to be included with the home) - even flush the toilets to ensure everything is working as it should.
FLOORS
As you walk across the floors be aware of "spongy" (soft or springy) sections. Excessive squeaking and uneven, bumpy floors may also be indicative of expensive forthcoming repairs.
DOORS & WINDOWS
Check that doors and windows fit snugly in their jambs and operate smoothly. Look for flaked paint and loose caulking. If the wood around windows and doors is not protected from moisture, it can rot away. Feel for drafts in these areas too.
POOR DRAINAGE
On a wet day walk around the yard and look for areas where water collects. This can be an especially bad sign if there are soggy areas near the home's foundation.
GROUT & CAULKING
If the grout and caulking around the bathroom and kitchen tiles are loose and crumbly, there is a good chance that water is finding its way into the wall or under the floor.
STRUCTURAL
Although this is definitely an area where you want the services of a qualified home inspector, you can get an idea about possible structural problems if you see deep cracks in the foundations or loose mortar and bricks.
MISCELLANEOUS CONCERNS
Naturally, one the most important factors will be determining if the house suits your family's needs. If you do not want to replace all of your furniture, make sure it will fit into the rooms of the new house. This is difficult to do by eye, so be sure to bring a measuring tape. Also, take note of storage space. If you are moving from a home with large closets and a shed, make sure your new house is able to store an equivalent amount of belongings.
---
---
If you haven't found the information you were looking for, try reading the Buying A House FAQ.
Considering buying a house? Start the process online by filling in our Buyer Registration Form.