Whether you've been through the home buying process before or if you're a first-timer, open houses are the best way to get an up-close and personal look at new properties. Like everything else in the Toronto real estate market, open houses can be highly competitive, so it pays to be prepared on how to approach them.
We at The Julie Kinnear Team know what it takes to make open houses worth your time, and how you can leverage them to find a home that works for you. Here are some tips and tricks to optimize your open house experience.

How do you find an open house?
Your first and best resource for finding available open houses is to find a real estate agent with whom you want to work. Tyler Delaney is a sales representative with The Julie Kinnear Team and our best open house expert. He explains the advantages of going with a reputable agent in the early stages of house hunting:
Our team has a weekly open house email that we send every Friday. It gives our clients all of the public open houses available on the weekend, and they're organized by neighbourhood to make your search easy.
You can also begin your search on your own, by visiting the Realtor.ca website, which offers a database of open houses — you can narrow the search down by the location and price, but you might miss some special houses this way. That's why we recommend using the personal guidance of a realtor.
Also, if you are in love with a certain neighbourhood or street, you can visit it on your off day and keep your eyes open for that For Sale / Open House sign on a lawn.
How should you plan for open houses?
After finding a house you might be interested in, notify your real estate agent or the seller agent — always make an appointment ahead of time, this way you'll be even able to visit more open houses in one day.
The vast majority of open houses occur during the weekend, usually in between 2:00-4:00 in the afternoon. These times can extend to either a start at 1:00 pm or an end at 5:00 pm, but you should plan to fit as many houses as possible in the original two-hour time frame. Open houses occur on either Saturday or Sunday, so it's important to line up the times on the proper date — you wouldn't want to arrive at a location with the house not being open!
Once you've figured out the times, you'll want to plan your route. We recommend that you put the houses into Google Maps to figure out the most efficient route for your open houses.

What should you look for in your open house?
You shouldn't wait until you're inside the house, take some time to evaluate the home before you even enter. Delaney suggests that the first thing you should do is take a look at the neighbour's yard, especially if it's an attached house.
It's important to know how fastidiously they take care of their yard because it could be a sign of the neighbours not taking care of their home. If you share any part of the property, you'll need to coordinate with your neighbour when you need any work done.
This is also a good time to note the traffic speed and noise of the area, especially if you have kids.
Finally, before you head inside, most open houses take place in the afternoon, so it's a good time to see what kind of natural light the property gets. Take a look at the front and backyards to survey their sunlight.
Once you head inside the house, one of the first things you want to look for is the quality of the finishes in the house. Have a special look at any work or renovations that have been done in the home. Look at the caulking, baseboards and trim — have they been done with care, or do they look shoddy? According to Delany, this could indicate deeper problems.
Pay attention to the finishes because if they're poor, then it shows that the contractor doesn't care about the visibility of the house. This means there's a good chance that the unseen work inside the walls will be poor quality as well.
Another tip is to try to look past how the rooms are decorated. Try to look at the floor plan and layout of the house, because it will look different once your belongings occupy the space. The same goes for the colour of the paint, you can make those changes later. Always remember that a lot of homes are professionally staged to look beautiful, so it's important to have a critical eye.

What kinds of questions should you ask?
Now that you're inside the house, it's important that you know what types of questions to ask.
When is the offer date? If you like the home, you'll want to know the offer date so you can be prepared to make an offer of your own.
Why are you moving? The seller may not always answer this question, but it's good to know the motivation of moving away from the property.
How long have you been living here? This will give a good sense of any work the seller has done on the house, so it's also a good opportunity to find out what renovations they've done.
What's the neighbourhood like? You're not just moving into a new house, but a new neighbourhood. You'll want to find out what the neighbours are like, and this will also be a good opportunity to find out about the schools, parks, and other public amenities in the area.
What kind of price are you looking for? This may seem like a strange question to ask, but after all, every home comes with a listing price. According to Delaney,
This is a bit of a tongue in cheek question, and they won't always answer, but it can give you a sense of whether or not the seller is expecting the house to sell above asking price.
You may also be tempted to ask about the house's condition, but open houses are no time to ask whether the faucets leak. You'll want to get the home inspected before you commit to buying, and all of those questions will be answered then.

What's the proper etiquette?
The houses may be open, but there are still people living there, so it's important to remember that you are in someone else's home.
One of the most obvious things to remember is that most people don't like it when you wear shoes in their home. If you're planning on visiting multiple open houses in one day, it helps if you bring slip-on shoes that are easy to take on and off.
You'll also want to find a babysitter if you have kids. Even the most well-behaved children will be a distraction, so you might miss important details or questions to ask.
The sellers are often absent from the open house, and they've tasked their realtor to watching over their home. This may be evident, but be polite with the selling agent. They're just there to do their job, but more importantly, they're there to help and answer questions. Also, the selling agent may ask you to sign a guestbook, and it's polite to do so.
If you're already working with an agent, you'll want to let the selling agent know as well, this way they won't bother giving you sales quotes. You will also want to remember that the selling agent is there to represent the seller, so it's smart to cross-reference any information with your own representative.
This is the Toronto real estate market, so it's possible that an open house is popular and gets crowded. In this case, the selling agent may ask you to wait outside. This is in everyone's best interest because the agent can be attentive to your questions, but it's also a matter of security and the agent being able to properly watch over the seller's possessions.
What you should prepare for an open house?
In today's competitive Toronto's real estate market things are moving fast. So aside from scheduling your visits and knowing the right etiquette, having the mortgage pre-approval ready and deposit held in a personal account can help you make an offer, but what's more, will put you on the top of the list of potential buyers.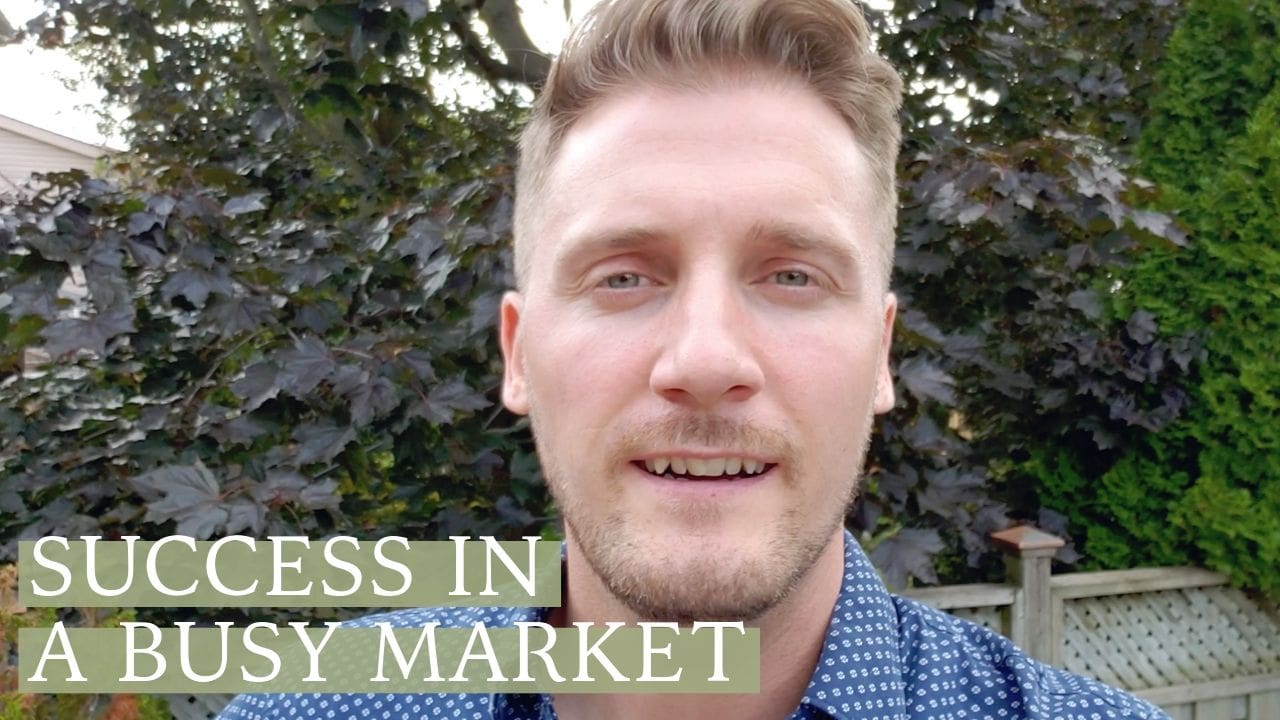 The open house premise may seem simple enough, but there are complicated intricacies in getting the most out of your experience. If you have any questions, please reach out to the Julie Kinnear Team to get started on finding your dream home — we are here to Guide and Protect you through the whole process.