The fact that homes in Canada are becoming less affordable seems to have little impact on Canadian homebuyers, as their activity in the resale market is increasing. According to the Royal Bank of Canada's "Housing Trends and Affordability" report, stronger resale activity across Canada heated up home prices in the third quarter despite decreasing affordability.
RBC noted that the affordability index continued to grow after reversing course in the second quarter for the detached bungalows and two-storey homes market. It went up 0.7 percentage points, settling at 43.6 per cent for detached bungalows, and it rose 0.6 points, to 48.9 per cent, for detached two-storey homes. The affordability index for condos edged only slightly higher, by 0.1 percentage points, reaching 28.0 per cent. This means that Canadians spend more of their pre-tax income to service their homes compared to the first half of the year. Nevertheless, Canadians didn't hesitate to jump into the housing market, as the increasing number of sales indicates.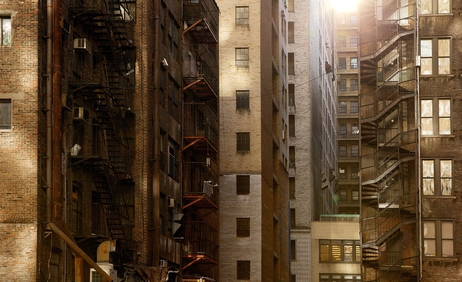 One of the reasons why home sales in Canada are increasing while home ownership becomes less affordable is that Canadians simply spend more on housing than they can afford. Statistics Canada released the "2011 National Household Survey" in September, claiming that in 2011, one-quarter (3.3 million) of Canadian households spent 30 per cent or even more of their total income on shelter costs, including rent or mortgage payments, property taxes, condo fees, and utilities. Approximately half of this group comprises owners (1.7 million), and the other half is renters (1.6 million). Moreover, 49.7 per cent of households occupied by Canadians of age 24 or less spend more than the affordability threshold, which was set at 30 per cent by the Canadian Mortgage and Housing Corporation in 1986. 
Victor Fong is a debt consolidation and bankruptcy expert and president of Fong and Partners Inc., which operates in the GTA. He pointed out,
Incomes have been declining in real terms in the last 30 years due to the offshoring of jobs to foreign countries and elimination of jobs due to advancements in technology. Despite this, most Canadians feel that they're entitled to own a home like their parents and grandparents did. You only need a down payment of 5 per cent of the purchase price to qualify for a CMHC insured mortgage. Because it's so easy to get approved for a mortgage, people who should not be in the real estate market are entering in droves, leading to a sustained increase in housing prices and hence the size of mortgage payments. 
The proportion of households that paid more for their housing than they could afford varies across the country. The largest percentage of Canadians who spent over 30 per cent of their total income on shelter costs was in Vancouver (33.5 per cent), while the smallest proportion of them was in Saguenay (18.9 per cent). The report also noted that households whose housing expenditures exceeded the affordability threshold paid an average of $1,259 per month on household costs, which was $510 higher than the 30 per cent indicator.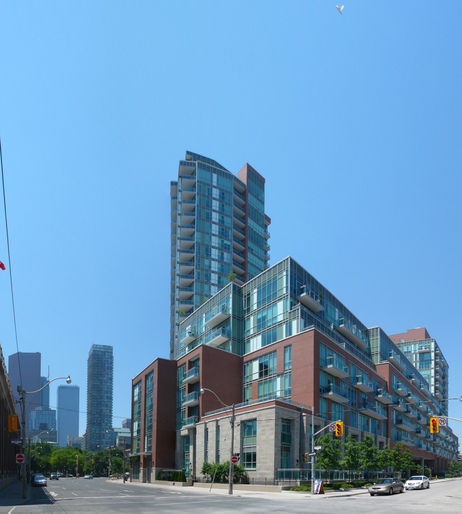 Toronto Old York by Chris Lee
Plus, 40.1 per cent of renting households spend more than 30 per cent of their income on shelter, which exceeded the threshold by $403 per month. Owners with mortgages paid on average $688 more than the threshold per month, while owners without mortgages exceeded the threshold by $259.
Spending too much on housing costs doesn't leave Canadian households a lot of funds for other items. The fact that a household spends more than 30 per cent of its total income on shelter costs reflects in the household's other expenditures.
Betsy Elliott is a qualified insolvency counselor from the Employment & Education Centre located in Brockville. She noted,
When a lender calculates the debt ratio, this doesn't always factor in things like daycare, car repair, the increasing cost of heating and the changes in family dynamics. I think many homeowners start out being able to afford their homes, but an increase in property tax, house insurance or an unforeseen repair can quickly eat up any surplus income or saving. Same could be said for a change in employment or family composition.
Young people aged 24 or below have the most difficult situation regarding housing affordability. However, housing affordability doesn't only affect young people, as 26.7 per cent of Canadians aged between 25 and 44 spend more than the 30 per cent threshold, 21.9 per cent of 45-to-64-year-olds exceed the 30 per cent limit, and 23 per cent of people older than 65 spend more than 30 per cent of their income on housing costs.
Canadians Are Deeper in Debt
Statistics Canada also pointed out that Canadians are borrowing increasingly more and household indebtedness is growing. The 2011 National Household Survey said,
Almost three-fifths (58.6 per cent) of owner households had a mortgage. Their average shelter costs were three times higher than that of mortgage-free owner households, and they represented over four-fifths (83.2 per cent) of the owner households that paid 30 per cent or more of total income towards shelter costs.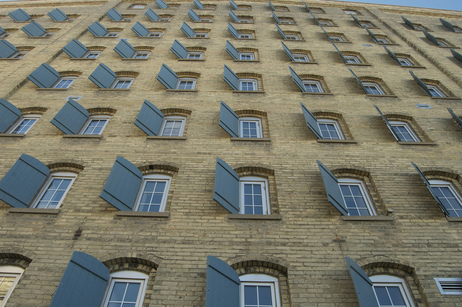 Moreover, figures from December 2013, also published by Statistics Canada, indicate that the ratio of household credit market debt to disposable income reached a new high of 163.7 per cent in the third quarter compared to 163.1 per cent in the second quarter of 2013. This means that Canadian households owe almost $1.64 for every $1 in disposable income they earn in a year. As Betsy Elliott remarked,
We are a consumer society. Buy now, pay later is rather attractive for impulse consumers. Lenders continue to lend. Consumers continue to spend. This is not to say it's all frivolous spending. Life happens. Cars breakdown, home repairs. Consumers are just a couple of pay cheques away from a food bank. So if one would get sick and not get paid, then a credit product might be necessary to bridge a financial gap. Sometimes consumers need to use credit as income… It's the snowball effect of high expenses, rising cost of living, low/no savings, and either no budget, or one that simply doesn't work for that family. 
From July to September 2013, Canadians borrowed $25.1 billion — including $19.7 billion in mortgage borrowing. This is considerably higher compared to the first quarter, when Canadians had borrowed $3.8 billion for mortgages. It's important to note that the first quarter of 2013 recorded the lowest level of mortgage loans in four years, while there was a significant increase in home sales in the second quarter. Also, total mortgage debt was just over $1.1 trillion, up 1.8 per cent from the second quarter, and consumer credit debt amounted to $505 billion at the end of the third quarter.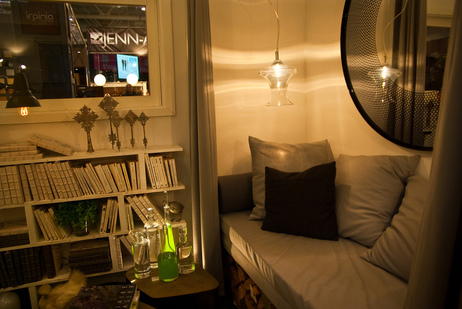 There were repeated warnings, particularly from Finance Minister Jim Flaherty, about Canadians falling deeper into the financial hole while borrowing cheap. One of the main concerns of the government as well as of the Bank of Canada was that consumers who found themselves highly in debt might not be able to pay off their debt if interest rates increased. Some housing market observers pointed out that this might negatively affect the housing market. So far, though, the Canadian housing market has been showing signs of stability. Victor Fong commented,
One would think that the housing market would become more unstable as Canadians become more indebted. However, this has not yet happened. I think the Canadian housing market's stability is due to investments in real estate by foreign investors and newly arrived immigrants — particularly from Asia and the Middle East. 
On the other hand, economists suggest that household debt isn't too excessive or unmanageable and that households are slowly decreasing their borrowing. Canadians realized that it's beneficial to transfer their debt from credit cards to loans with considerably lower interest rates, such as a home equity line of credit. This is a positive sign, but Betsy Elliott warned,
It's more important for the consumer to determine the reason for their indebtedness that brought them to seek a consolidation loan or home equity line of credit. If the reason for indebtedness is not realized, it will be a matter of time when the consumer is expecting financial hardship again (and again). It's most important to have a solid budget and the willingness to stick to it. Plan for unexpected expenditures and have an emergency fund that doesn't include a credit card in case of such expenses.   
At the same time, the Canadian household net worth rose 2.2 per cent in the third quarter, supported by a strong stock market. Plus, according to Statistics Canada, household net worth hit an all-time high of $212,200 per capita in the third quarter.
Overall, the 2011 National Household Survey revealed that 69 per cent of Canadian households owned the place they lived in, which amounts to approximately 9.2 million out of 13.3 million households across Canada. Many of these homeowners bought their houses just in recent years, attracted by low interest rates. However, many economists and industry experts are concerned about rising interest rates. RBC suggested that if interest rates increase substantially, affordability levels may increase as well, reaching dangerous levels. On the other hand, such a steep surge in interest rates isn't very probable, and economists predict that rates will gradually start to increase in mid-2014. These moderate increases shouldn't threaten the manageable affordability of Canadian homes.   
VSSK