December in Toronto might be freezing, but life in the city doesn't slow down at all! With the festive season at our doorstep, there are plenty of great Christmas activities to join in throughout December, such as the Toronto Christmas Market at the Distillery District, the Victorian Christmas experience at Black Creek Pioneer Village, and The Nutcracker ballet — a holiday must for all ballet lovers. And if you get fed up with all the Christmas events, you can still pop by Amnesty International offices and help activists on International Human Rights Day or take your kids to the Sesame Street Live show. Here's our list of top December events in Toronto.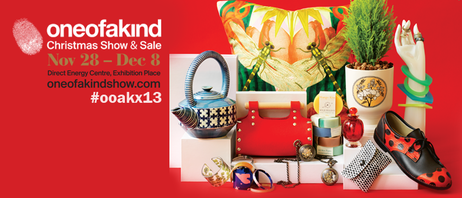 The One of a Kind Christmas Show has earned the title of the biggest craft show in North America, with more than 800 artisans, craftspeople, and artists that come every year to showcase their work. You can look for unique Christmas presents, find some beautiful items for your home, or just stroll around and hunt for inspiration for your own art pieces among thousands of hand-crafted ceramics, accessories, jewellery, furniture, clothes, and artwork. Besides shopping opportunities, the show includes a special fashion show and several hands-on workshops led by experienced craftspeople. The event takes place at the Direct Energy Centre, and ticket prices range from $7 to $12, while children under 12 get in free.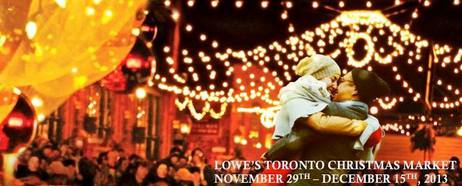 Once again, the Distillery District will turn into a winter wonderland during the Toronto Christmas Market, one of the most Christmassy events in the city. Come out to enjoy the smells and sounds of the Christmas season in the lovely cobblestone streets of Toronto's historic district. The European-styled Christmas market will offer everything from vendors with arts and crafts and festive food stalls to beer gardens, where you can sit down and enjoy a drink with your friends. Every day, there will also be musical performances, filled with dancing and singing and the most beautiful carols. When you get bored on the ground, you can take a ride on a ferris wheel before saying hi to Santa and his reindeers.

The Sound Academy welcomes the alternative rock duo MGMT from Middletown, Connecticut. The two got together while at Wesleyan University and have been creating music ever since. Music critics often cite MGMT's favourites, like David Bowie and the Flaming Lips, and the whole counterculture as some of the main influences in their work. Their live shows bear similarities to art performances, referencing classic pop aesthetics. They're an unforgettable experience, even though nowadays they are far less eccentric than they used to be. If you want to hear hits like "Kids," "Flash Delirium," "Electric Feel," and "Congratulations" performed live on stage, don't hesitate to get your tickets. Price ranges from $44.55 to $55.35.
If you're looking for something special this Christmas season, you might be interested in stepping into the shoes of the first pioneers and getting a taste of true Victorian Christmas at Black Creek Pioneer Village. Share a dinner with the villagers and learn about traditional festive meals and their preparation — and discover old Christmas traditions, all in the magical setting of a lantern-lit village, filled with holiday decorations. You can also expect musical performances and lots of activities. And one more thing — all kids will certainly love Santa's workshop, with a friendly elf who shows visitors around before taking them to his boss.

December 10 was pronounced International Human Rights Day, and activists from around the world have come up with events to promote human rights causes. Amnesty International in Toronto organizes several open letter-writing sessions, asking governments to respect the rights of individuals and communities. Letters not only help as an expression of solidarity, but over the decades of Amnesty International's letter writing, many have been released from prisons or saved from unfair punishment. In Toronto, people who want to show their support are welcome in the Amnesty offices at 175 St. Clair Ave West on December 8 and at 45 Overlea Boulevard on December 9.
The Nutcracker is probably the most popular ballet of all time and one of the most beloved Christmas stories. The National Ballet of Canada has already announced that the tradition of Christmas performances will go on in 2013. We can look forward to choreography by James Kudelka, who decided to keep the story in 19th century tsarist Russia, with its opulence and dazzling beauty. The music was written by Pyotr Ilyich Tchaikovsky, based on the classic story by E.T.A. Hoffman — a fairy tale about Marie and Misha, who enter a world of the Nutcracker and other magical creatures. Ticket prices range from $25 to $409, and all ballet-goers can also attend Story Time, a special reading of the original story that takes place an hour before the performance.

Your kids will be delighted by the new Sesame Street Live: Make a New Friend show that's coming to Toronto to fill the quiet days between Christmas and New Year's Eve. The Sesame Street crew — including the most beloved characters Elmo, Grover, Oscar, Abby, and Cadabby — will be introduced to Chamki, Grover's pal from India. In his homeland, five-year-old Chamki is a star of the Indian edition of Sesame Street, so he has much in common with his new friends. During the show, Sesame Street inhabitants will discover lots of interesting information about Chamki and Indian culture and cuisine. They'll also learn that friendship is a universal bond around the world. The event takes place at the Sony Centre for the Performing Arts, and tickets are between $35 and $95.

The Toronto Zoo has prepared something special for New Year's Eve — an amazing afternoon full of activities that ends with a family countdown at 8:00 P.M., so that kids can go to bed on time. The organizers promised great entertainment, including the Decades and Majinx Magic Show. Kids will have a chance to go to special animal visits such as the Giant Panda Experience, Tundra Trek, and Australasia Pavilion, and they will encounter special wild animal visitors at the party. Make sure to reserve tickets, as the event sells out every year. Children's tickets are $12, while adults and seniors pay $20. 
JH00SK