The Toronto housing market shows signs of cooling as it enters 2014 with the lowest sales number since January 2009. January isn't the best month of the year for selling homes, and the freezing weather didn't help either. Sales were dragged down by a shortage of inventory, which spurred bidding wars and fuelled rising prices. Nevertheless, the Toronto Real Estate Board claimed home ownership in the Greater Toronto Area remains affordable, and there are many potential buyers looking to purchase a home.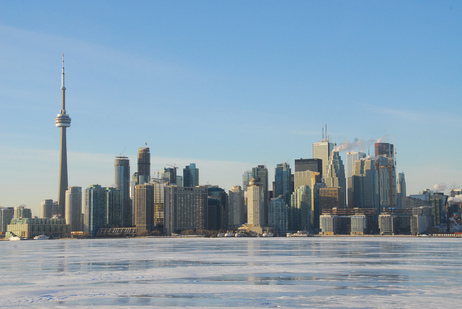 Toronto Skyline from Ward's Island by Lord of the Wings©
According to the figures of Greater Toronto Area REALTORS®, there were 4,135 residential transactions recorded through the TorontoMLS system in January 2014. This represents a 2.2 per cent decrease compared to January 2013. Moreover, the number of new listings entered into the TorontoMLS system in January 2014 fell 16.6 per cent year-over-year, settling at 8,822 units.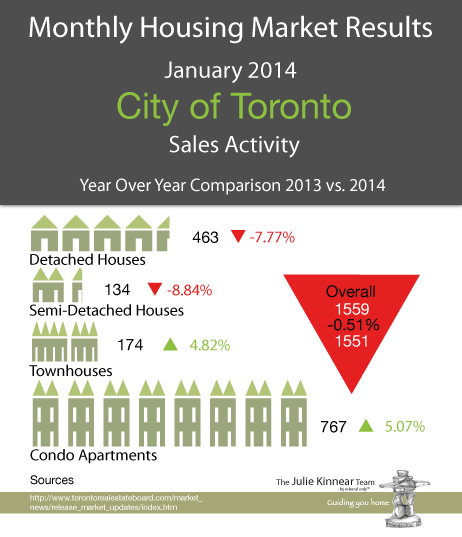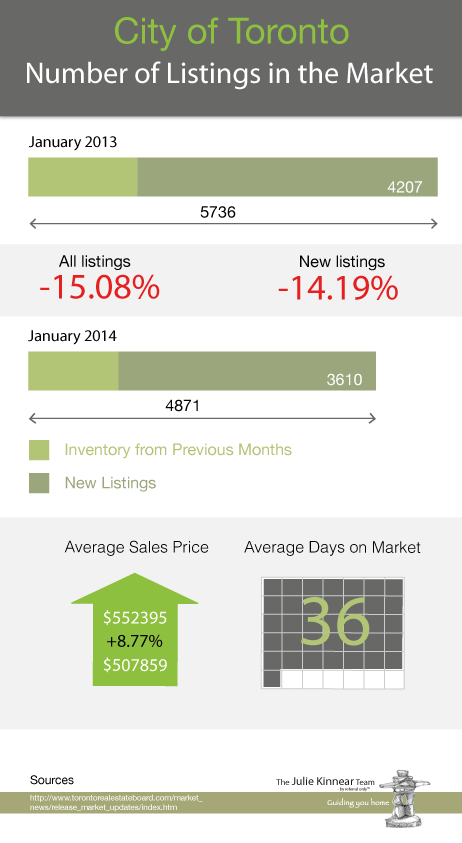 JK data2014 JANUARY 2
Decreases were recorded in the low-rise market segments — particularly in sales of detached and semi-detached homes, which were down 6 per cent and 7.7 per cent on a year-over-year basis, respectively. Townhouse sales in the GTA saw a 1.8 per cent growth in January 2014. Sales in the condo market segment were up 5.6 per cent, with a 7.4 per cent increase in the city and a 1.6 per cent increase in the 905 region. Dianne Usher, Toronto Real Estate Board president, commented:
Looking forward, it is possible that strong price growth, and therefore an increase in home equity, will act as a trigger for more households, to list their homes for sale. This is especially the case for households whose life styles are changing, including those with an expanding family looking for a larger home or empty nesters looking to downsize.           
Tight market conditions and excessive demand over supply — especially for single-family houses — continued to push up prices in the GTA. The average cost of buying a home in the GTA in January 2014 was $526,528, which is up more than 9 per cent compared to the $482,080 recorded in January 2013. Furthermore, the MLS® Home Price Index (HPI) Composite Benchmark, which adjusts for changes in the types of houses selling, grew 7.1 per cent on a year-over-year basis.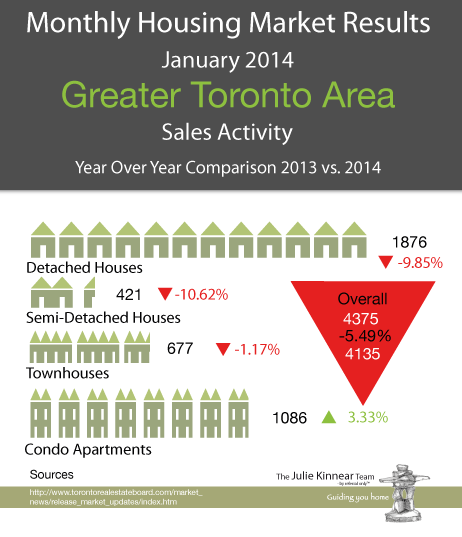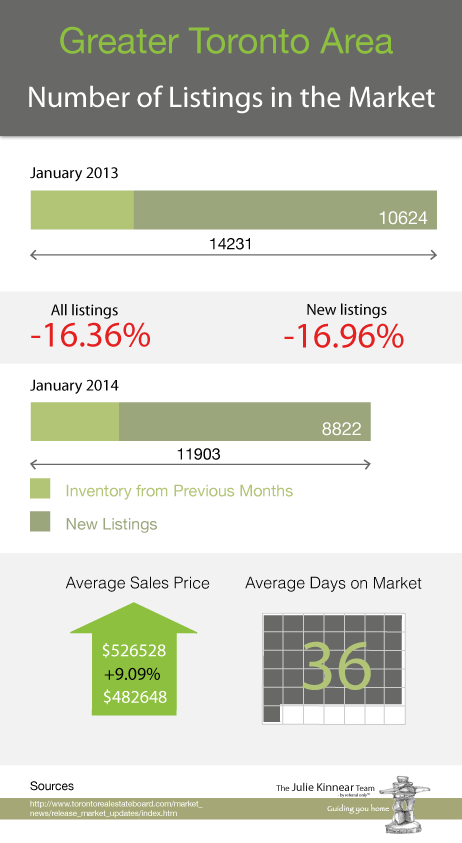 Prices were up in all market segments, with the biggest increases recorded in detached houses, which were up by 12 per cent and which hit an average price of $686,688 in January 2014. An average semi-detached house in the GTA sold for $481,970, which is 6.6 per cent more than the average cost of a semi-detached house sold in January 2013. Townhouse prices were up 9.0 per cent, with an average price of $407,393. Resale condo prices surged 8.7 per cent across the GTA (to an average $346,369), with prices rising 7.6 per cent in the city (to $366,020) and 11.2 per cent in the suburbs (to $299,118). Jason Mercer, TREB's senior manager of market analysis, noted:
The pace of price growth will remain strong in 2014. Similar to last year, competition between buyers for singles, semis and town homes in the City of Toronto and surrounding regions will continue to exert upward pressure on selling prices. At the same time, mortgage rates will remain near historic lows, so despite strong price growth, home ownership will remain affordable for the average household in the GTA.       
Market observers pointed out a few factors leading to a tight supply of single-family houses, which results in excessive pressure on buyers. Apparently, many homeowners prefer staying in their homes and renovating rather than paying the high costs of associated with selling a house. Moreover, a huge number of Baby Boomers plan to stay in their own homes when they retire, leaving fewer homes for sale.
VS00SK