Retire in Chatham-Kent and don't break the bank. Check out this Article from the Globe & Mail series on where to retire after city living in places like Toronto.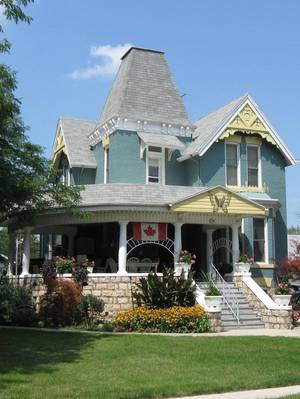 When Ron Veitch and Karen Benson first visited Ridgetown, Ont., a sign caught their attention. It proclaimed the community's motto: "The Friendliest Town in Ontario."
Though he appreciated the sentiment, Mr. Veitch says he didn't take it too seriously. But after he and his wife retired to Ridgetown from Vancouver in March of 2013, they discovered there was more to it than marketing.
"We hadn't been here two weeks and our neighbours threw a party to introduce us to everyone on the block," Mr. Veitch says. Then a next-door neighbour invited Mr. Veitch to his barn, showed him where he kept the key saying, "There are lots of tools here – use whatever you want."
Our friends and colleagues Jennifer & Tony Hill were realtors here in Toronto and know first hand how to help you with all your needs - Real Estate Brokers, RE/MAX Chatham-Kent Realty Inc. Brokerage www.wesellChatham-Kent.com  519-784-7645 / 1-800-787-3163