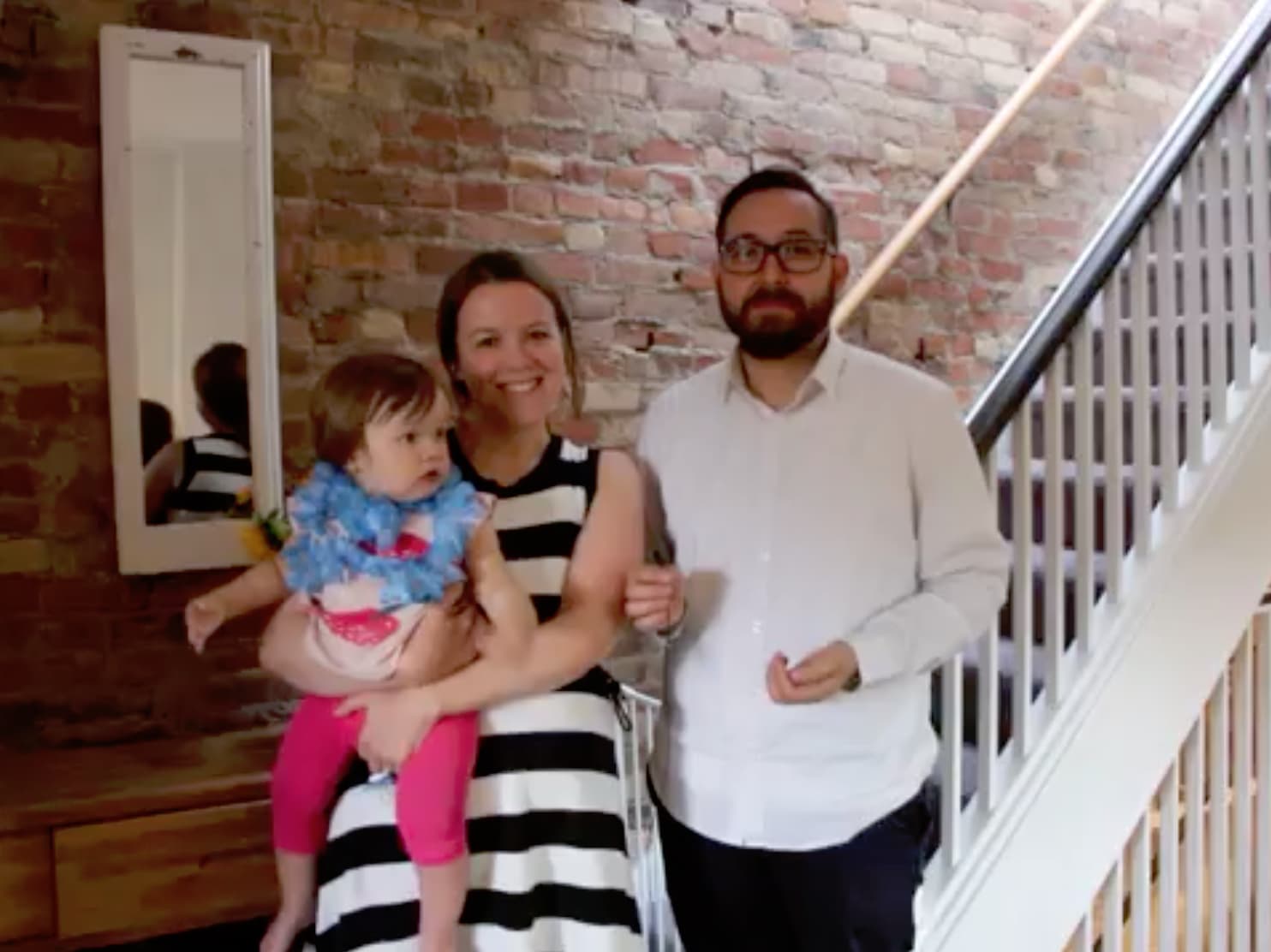 04:16
Happy Family Barb & Luis with their 1 year old daughter Anna and dog Shady bought their new, bigger home in the Bloor West Village with Holly's help:
We had seen this place and it was on the higher end of our budget so didn't really think that it would work out for us. But Holly just had her finger on the pulse, the house didn't go for what they were expecting to go for and she was really assertive - called us right away that the house was available. It was an amazing experience because we were able to go through the process of buying without actually having to go through the bidding war to get the place that we really wanted.
After successfully finding their dream home, it was time to sell their place in the Junction. They were quite nervous and anxious as they had previously sold with a different realtor and it wasn't a great experience, but Julie really took care of them:
Julie very quickly got us up to speed on what we needed to do and sent us stager to give us some advice on how to make the house as marketable as possible. It was a pretty painless process given how anxious we were about everything.
And the best part is, that we did it all as a TEAM:
We switched back and forth from East Toronto to West Toronto and between Julie and Jen and Holly. They were able to kind of accommodate wherever we were looking in the city, they never made us feel like we were kinda dumping somebody to hook up with somebody else or feel guilty about that and it meant that the Team had specific expertise about certain neighbourhoods. One realtor, I don't think would be able to necessary have that kind of breadth of knowledge across the city.
If you too are looking for bigger house with bright future, check out our full guide Expanding Your Family: Selling Your Toronto Home to Buy a Bigger One?
LR00LR