Dates: September 5–September 15
The 38th season of the Toronto International Film Festival is bringing Hollywood galas back to town with a total of 366 films from 70 different countries, including 146 world premieres. The most famous movie stars, producers, directors, and critics plus a wide base of fans are heading to Toronto to celebrate the power of film and kick off the Oscar season at one of the most prestigious film events in the world. The 11-day event that attracts about 400,000 attendees each year follows 365 days of programming, including screenings, lectures, discussions, festivals, workshops and the opportunity to meet industry professionals from Canada and around the world.
About TIFF
Known originally as the "Festival of Festivals," TIFF began in 1976 as a showcase of the best films from other film festivals around the world. In its first season, TIFF was attended by 35,000 enthusiasts, who watched 127 films from 30 countries. But the festival has grown both in size and importance, adding special events such as TIFF Cinematheque, Film Reference Library, TIFF Kids International Film Festival, Film Circuit, TIFF Nexus, TIFF Learning, TIFF Higher Learning, and Reel Talk. In 2010, TIFF opened a $181 million facility for the film appreciation in the heart of downtown Toronto called the TIFF Bell Lightbox. This five-storey centre features five cinemas, two restaurants, major exhibitions, and learning and entertainment facilities.

According to a study conducted by TNS Canada, Ltd. between April 1, 2012, and March 13, 2013, the aggregate economic impact of TIFF together with the year-round programming activities at TIFF Bell Lightbox amounted for $189 million. Plus, TIFF events and related activities created or maintained 2,295 jobs and generated $58.2 million in total tax revenue for governments. Piers Handling, director and CEO of TIFF, remarked,
As we embark on our 38th annual Toronto International Film Festival and celebrate three years in our permanent home at TIFF Bell Lightbox, we are proud that TIFF has maintained a positive and growing impact on the economy. With increased year-round programming geared to engage new audiences and bring fresh faces to TIFF Bell Lightbox, I am confident that TIFF will continue to give back to the City of Toronto, the Province of Ontario and its citizens whose support has made us who we are today.
TIFF unveiled a new theatre venue, the CBC's 341-seat Glenn Gould Studio, that will be used mainly for the expanded TIFF Industry Conference running from September 6 to September 12.
The festival features a wide variety of programs, including Gala Presentations, Masters, Special Presentations, Mavericks, Discovery, TIFF Docs, Contemporary World Cinema, Contemporary World Speakers, Wavelengths, TIFF Kids, City to City, Short Cuts Canada, TIFF Cinematheque, Future Projections, Vanguard, Midnight Madness, Next Wave, Manifesto, and Special Events.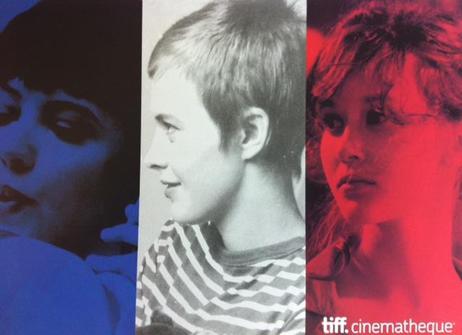 Oscar-Season Launch Pad
Each year, TIFF's lineup includes lots of Oscar bait, and film producers as well as agents are aware that Toronto is an important player in generating Oscar attention. The festival's non-competitive nature, relatively inexpensive costs, and eager audiences provide a great platform for award-promising movies. Some of the most notable premieres at TIFF include Downfall Sideways, Silver Linings Playbook, Slumdog Millionaire, The King's Speech, Argo, Moneyball, and Crash. TIFF artistic director Cameron Bailey pointed out,
It's not just the films that draw people to Toronto for the festival; it's the audience as well. How a film plays here will tell you a lot about what life it will have after the festival.
This season features several world and North American premieres that are surrounded by a lot of Oscar buzz as well, including Bill Condon's The Fifth Estate, John Well's play adaptation August: Osage County, Steve McQueen's fact-based period-drama 12 Years a Slave, Justin Chadwick's biopic Mandela: Long Walk to Freedom, Jean-Marc Vallée's Dallas Buyers Club, Jason Reitman's Labor Day, Alfonso Cuarón's space opera Gravity, Peter Landesman's Parkland, and more.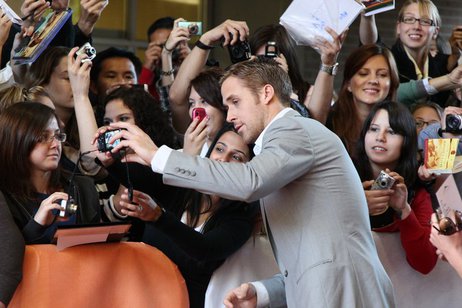 TIFF organizers also unveiled a lengthy list of filmmakers, industry figures, and film stars expected to visit the festival. The list includes names such as Jennifer Aniston, Sandra Bullock, Nicolas Cage, Marion Cottilard, Zac Efron, Colin Firth, Scarlett Johansson, Hugh Jackman, Keira Knightley, Nicole Kidman, Mila Kunis, Daniel Radcliffe, Keanu Reeves, Julia Roberts, Meryl Streep, and Reese Witherspoon. Fans can also look forward to Bollywood up-and-comer Parineeti Chopra, British filmmaker Steve McQueen, former Canadian ambassador Ken Taylor, and Iranian filmmaker Mohammad Rasoulof. Festival director Piers Handling noted,
Unquestionably, Toronto is now positioned as one of the key — if not the key — festivals for awards-season launch, so of course many of the stars will come to the festival as well as the major directors. They've looked at the track record of Toronto over the last 15 to 20 years, which is very impressive. Many films go on to multiple nominations and we've had a track record of picking best picture as well as many of the best actors over the years.
Canadian Line-Up
Canadian feature and short films are going to have strong representation at TIFF, featuring filmmakers like Denis Villeneuve, Jennifer Baichwal, Michael Dowse, Robert Lepage, and Xavier Dolan.
The Oscar-nominated Villeneuve will debut his Canadian-Spanish drama Enemy as well as Prisoners, also starring Jake Gyllenhaal, who'll also appear in the drama based on Nobel laureate José Saramago's tale The Double. Acknowledged documentarian Baichwal is reuniting with photographer Edward Burtynsky in Watermark, a film that explores the ways in which humanity has shaped water and how it has shaped us.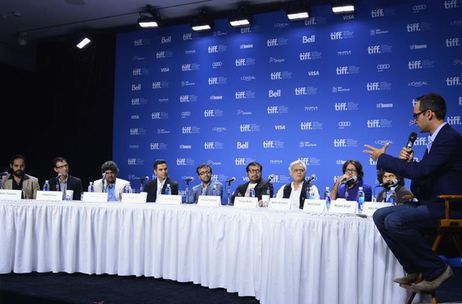 Michael Dowse is bringing his sweet romantic comedy The F Word starring Daniel Radcliffe and Zoe Kazan. Xavier Dolan is screening his psychological thriller Tom at the Farm, and Robert Lepage has united with Pedro Pires, creating the contemporary urban saga Triptych, which explores the means of communication, language, and unexpected modes through which we connect.
Other Canadian directors that will present their movies at TIFF include Bruce LaBruce (Gerontophilia), Bruce McDonald (The Husband), Bruce Sweeney (The Dick Knost Show), Louise Archambault (Gabrielle), and Catherine Martin (A Journey).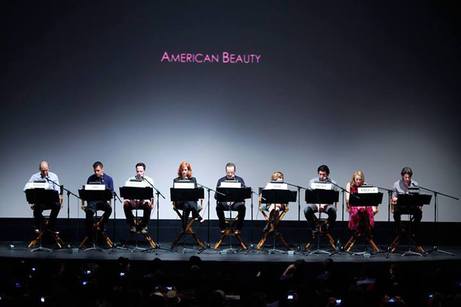 Canadian productions include an abundance of interesting projects, and Steve Gravestock, TIFF Canadian programmer, suggested it's difficult to choose which films to screen at the festival. He added,
We have a very strong group of directors. It's a tribute to the system, too — to Telefilm, to the councils, to the National Film Board, and really to the dedication of Canadian filmmakers. We have very committed film artists and they make personal stories. They make stories that mean a lot to them. That's why they get people like Daniel Radcliffe in their movies.
Music Line-Up
In addition to movies starring musicians (Adam Levine in Can A Song Save Your Life?) and about them (Jimi Hendrix in All Is By My Side or Paul Potts in One Chance), TIFF will host the world premiere of Metallica's Through The Never IMAX3D concert film.
Another musical world premiere will be the multi-generational 12-12-12 The Concert for Sandy Relief featuring artists such as Bruce Springsteen, the Who, the Rolling Stones, Billy Joel, Kanye West, Alicia Keys, Roger Waters, Chris Martin, Michael Stipe, Eddie Vedder, Diana Krall, and the surviving members of Nirvana (Krist Novoselic and Dave Grohl) performing with Paul McCartney.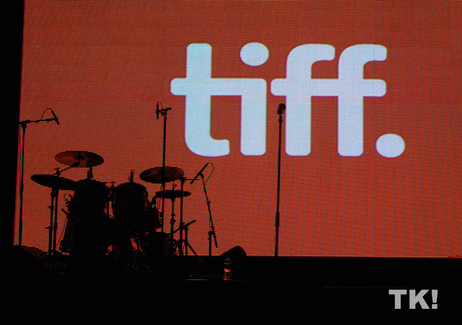 Other concerts, biopicks, and rock odysseys include Ron Howar's documentary about rapper Jay-Z (Made in America), films about punk in Sweden (We Are The Best!), metal in Iceland (Metalhead), and metal in Norway (A Spell To Ward The Darkness), and a musical based on the work of the Proclaimers (Sunshine On Leith).
Hot Spots
Who would miss an opportunity to meet their favourite celebrities when the whole city is overrun with A-listers? The confirmed attendance list looks very promising for excited fans who want to meet some red carpet stars. Here are some of the hottest spots that celeb-watchers shouldn't miss.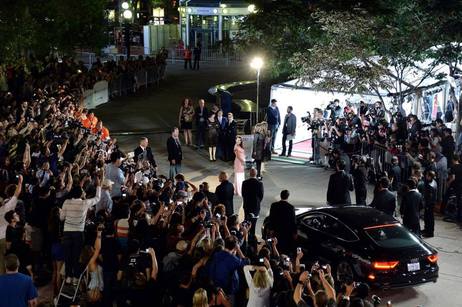 Between September 5 and September 15, Toronto will have the highest concentration of Hollywood stars in the world. The best way to see the most famous stars is to get a ticket to their premiere. But A-list galas sell out immediately, so you might try to get a ticket in the rush line if you don't mind waiting. The festival opens with The Fifth Estate, Bill Condon's biographical film about WikiLeaks, starring Benedict Cumberbatch as Julian Assange. TIFF will close with Daniel Schechter's Life of Crime followed by the closing night gala.