The summer sun might be history, the leaves are already changing their colour, and the temperature is starting to cool, but there's still a lot of action in Toronto in October. Halloween is coming, which means there's a lot of scary events such as the Zombie Walk or Toronto After Dark Film Festival. October in Toronto also offers lots of sweet and comforting events like the Toronto Chocolate Festival. Traditionally, there's an abundance of art events and festivals, so you should keep your eyes open if you don't want to miss them. Here are our picks for the top October events in Toronto.
Scotiabank Nuit Blanche
When: October 5 2013
Where: various locations across Toronto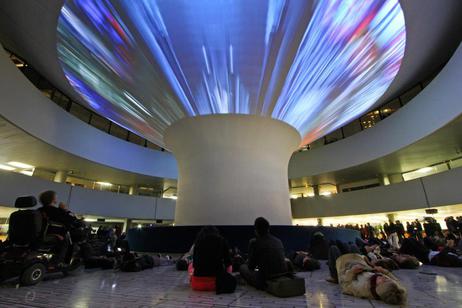 Scotiabank Nuit Blanche is an all-night exploration and celebration of contemporary art spread across more than 110 locations throughout Toronto, including churches, bus stations, and grocery stores. The event includes more than 65 independent projects by Toronto's art community as well as three curated exhibitions featuring 44 projects produced by the City of Toronto. The biggest audience will probably attract the exhibition of the world-renowned Chinese artist and activist Ai Weiwei, who will showcase a new edition of his Forever Bicycles sculpture in Nathan Phillips Square.
Toronto Chocolate Festival
When: October 12 – November 3
Where: various locations across Toronto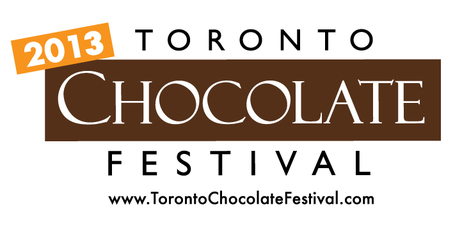 Since the first Chocolate Ball Gala in 2005, the Toronto Chocolate Festival has been presenting some of the tastiest chocolate in the world. The 23-day festival consists of a vast number of chocolate-themed events that are both entertaining and educational. The most popular features of what's probably the sweetest festival in Toronto include the Luxury Chocolate Show, the ChocElite Dinner + Show, and the Chocolate High Tea. The whole festival culminates in Toronto's most anticipated Chocolate Ball: Cocoa Grande Gala event on Friday, October 17.
Toronto International Flamenco Festival
When: October 13 – October 20
Where: various locations in Downtown Toronto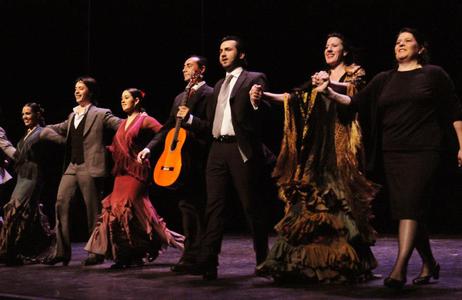 Each year, internationally acclaimed Canadian artists gather in Toronto during the Toronto International Flamenco Festival and celebrate the power of this powerful yet graceful dance. The festival is the first of its kind in Canada, based on the world-famous Festival Flamenco Internacional de Alburquerque in New Mexico and the New York Flamenco Festival. It features a wide variety of live performances, films, art exhibits, and workshops in dance and music. The aim of the festival is to promote this art form and unite the Flamenco community through world-class performances and instructions from internationally acclaimed artists.
HarbourKids: Thanksgiving
When: October 14
Where: Harbourfront centre

The Harbourfront Centre has prepared a day packed with family fun, including concerts, films, crafts, games, and more. Visit the Harbourfront Centre on Thanksgiving Monday and give thanks to our city by decorating a street sign with City of Craft, sending a message through the Dear Toronto Project, viewing the It's Your City Toronto art exhibit, or supporting local craft vendors at the Lake View Market. Moreover, Zach Werner will be auditioning kids for his Idol School, and three winners will have the opportunity to perform onstage with Zach Werner's Idol School students.    
Toronto After Dark Film Festival
When: October 17 – October 25
Where: Scotiabank Theatre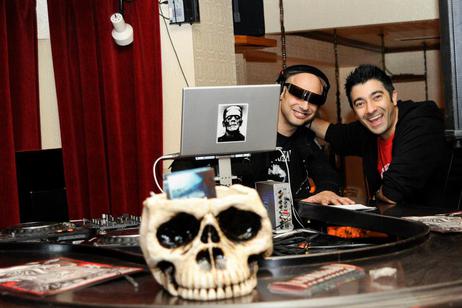 The Toronto After Dark Film Festival is a globally acknowledged celebration of the thrilling genre cinema, screening new horror, sci-fi, action, and cult movies. During nine scary nights, more than 10,000 movie enthusiasts visit Bloor Cinema to share a thrilling experience. The festival—whose main aim is to showcase new, innovative, independent, international, and domestic films that would otherwise rarely get onto the big screens—is well acclaimed by both the media and film fans. In addition to the film screenings, the festival features Q&As with visiting filmmaker guests, Zombie Appreciation Night, and Pub After Dark, providing an opportunity for fans to meet with filmmakers.
International Festival of Authors
When: October 24 – November 3
Where: Harbourfront Centre
For over 30 years, the International Festival of Authors has been presenting the works of the finest international as well as Canadian novelists, poets, playwrights, short story writers, and biographers. The 11-day event features readings, round-table discussions, interviews, and live performances. The celebration of literature provides a forum where critically acclaimed authors discuss their work. This year's main stars include Stephen King, Margaret Atwood, Kevin Barry, Joseph Boyden, Douglas Coupland, and Charlotte Gray.
Creativ Festival
When: October 25 – October 27
Where: Metro Convention Centre

Canada's largest mixed media dry consumer show dedicated to sewing, knitting, beading, spinning, weaving, felting, quilting, crocheting, stitching, scrap-booking, and other fibre, textile, needle, and paper art is entering its 26th season, with 200 hands-on workshops and seminars. The festival is known all over the world as a leading consumer show for creative individuals who want to expand their knowledge or find new trends and inspiration for their artwork. Whether you're just getting started or a seasoned pro, the festival always has a lot to offer.
Zombie Walk and Halloween Parade
When: October 26
Where: Nathan Phillips Square

Once again, All Hallow's Eve is coming and the undead are rising. The count of the zombie legion has been increasing, and last year, nearly 9,000 corpses and monsters lurched their way through the streets of Toronto. All monsters are invited to participate in the parade, regardless of whether you're a mummy, werewolf, vampire, or zombie. The walk starts and finishes at Nathan Phillips Square, where attendees can find zombie vendors. Come and join the deadly parade featuring marching bands, bike floats, a drum line, and much more.
VS00SK