KINNEAR'S KOMMENTS,
Vol. 22, Issue 2, March 2014
Julie's Scoop
Well, it is snowing like crazy again out my office window as I write this in mid March! We did have that glimmer of warmth, as I saw people yesterday running and out on the street. Oh well, I figure if it is going to be cold, we might as well enjoy the snow. Ice, not so much! Hopefully the water level in the lakes are going to be way up this year!
Mary and I were fortunate to get away to sunny, beautiful Playa Majures in Mexico last week, which was a welcome boost. Just loved it, very relaxing. Speaking of sunny climates, Holly & I were in Arizona in February for the annual Keller Williams "Family Reunion", which is their huge training conference. The desert weather was lovely, although it is so hot that there is constant air conditioning! You win some you lose some :) We certainly brought back incredible ideas and resources to continue to grow our Julie Kinnear Team business, and ideas to help our clients maximize the exposure on their listings. Jen had a fabulous trip to Cape Town and Namibia in February, what an experience! Tyler is looking forward to his big 30th birthday celebrations in April in Jamaica. Steph had a blast in Costa Rica. Claire is off right now with her son Addison enjoying March Break! I find looking forward to things is almost as good as the actual trip, or event. Are you the type of person who books their vacation time first, at the beginning of the year? It really does make a difference to getting through the dark days of winters, and stresses of every day life.
Check out the baby section – so many bundles of joy have been added to the JKT family! What incredible blessings
The real estate market is pretty much as the media has described. There is a significant lack of inventory in the freehold market which is creating a lot of bidding wars. This is especially noticeable in the $600-$800k range, but affects all ranges really. We expect a lot more inventory to come on in the spring, after this winter weather has gone, which will help a lot of the buyers who have lost out so far. Notice in the TREB update in this newsletter, that they are reporting that the condo market is bouncing back, which is really in the first time buyer low end range. The interest rates are awesome! Get out and take advantage!
guiding you home,
Julie
P.S. Do you have children that love to colour? It is the Easter Kolouring Kontest time for all JKT kids! Send back your entries today (see enclosed) - plenty of prizes to win!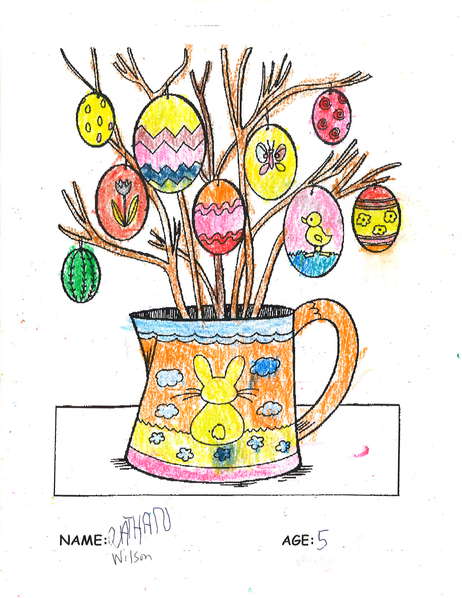 Kolouring kontest previous entry
QUOTE of the day:
"No matter how long the winter, spring is sure to follow"
Proverb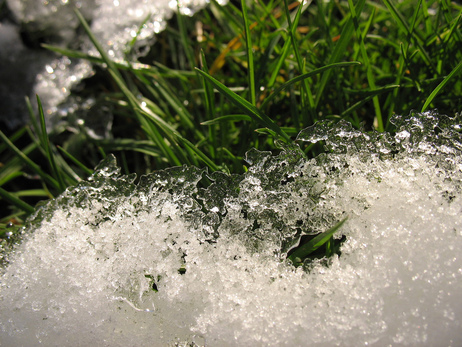 Melting Snow by rfduck
Chit chat…
Gita & Lorin Banks daughter Emily is happy to have a new puppy and best friend an adorable little cockapoo named Poppy
Marguerite Pyron loves the charity Broad Reach Foundation that she works with. Broad Reach Foundation has been the largest on water program for at-risk/disadvantaged youth in Canada that combines life skills development, leadership building, and sailing. Check it out www.sailbroadreach.ca
Tara Azulay just started a new business and it's going gangbusters! www.claritigroup.ca Tara has been working in the career coaching industry decided to go out on our own with a partner.
Babies...
Brixton Lagac & Vinder Chand are so grateful, & have their hands full with their twins Richmond Ryan & Adelaide Arev, born October 14, 2013. Big brother Gryphon is thrilled.
Congratulations to new parents Alyea & Scott Henderson and their adorable son Simon, who was born in November.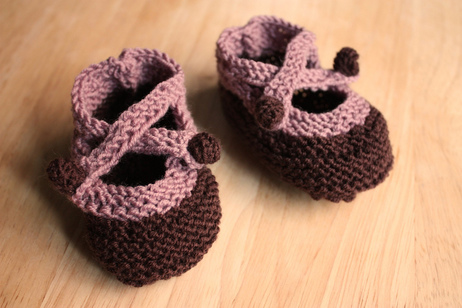 Baby Shower Booties by iriskh
Julia Wehkamp & Marty Reader were so excited to welcome their first bundle of joy born February 21.. Little Miss Lucille Reader is doing amazing! 
Tom & Stacey Hyde are the proud parents to their first baby Reagan Mary Hyde, born on February 12. They're still adjusting to the sleepless nights!!
Sarah & Reid Wuntke have now welcomed second son Liam to the world and everyone is fantastic!
 
MARKET WATCH excerpts from Toronto Real Estate Board
Homebuyers Battled Nasty Weather and Shortage of New Listings in Toronto
The weather has been harsh, yet it had little impact on the piping-hot real estate market in Toronto. House sales rose only 2.1 per cent, while prices jumped 8.6 per cent year-over-year. There's a serious shortage of new houses, which are 12.2 per cent down compared to a year ago, and people are desperate to buy before homes become too expensive.
Read more here: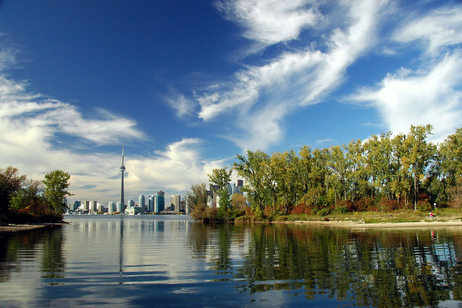 Feeling like Giving Back?
Charity of the Month – CAMP AWAKENING
Camp Awakening is a registered charity providing integrated summer camp; outdoor recreation & leadership programs for youth with physical disabilities, serving children and youth between 9-24 years of age.
Camp Awakening is not a place but a variety of programs at camps across the province of Ontario during the summer months of June, July & August.
Help children and youth with physical disabilities such as cerebral palsy, spina bifida, muscular dystrophy and amputation unplug from the constant buzz of cell phones, computers and video games to:
Make genuine face-to-face connections
Lead healthy, active lives
Discover the wonders of nature
Challenge their percieved limitations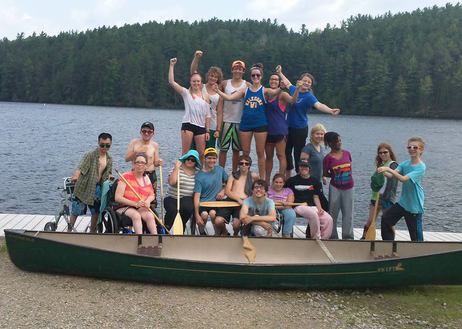 Camp Awakening
Camp Awakening does not receive any government funding and rely solely on the generosity of individuals, foundations, corporations and community groups to make camp happen each summer. 
Make a donation and help send a deserving kid to camp!
Camp Awakening
150 Eglinton Avenue East, Suite 204
Toronto, ON, M4P 1E8
Phone: (416) 487-8400
Website: campawakening.com
BN 11882 6577 RR0001
 
THE JKT ON YOUTUBE
Many of our clients have had their personal experiences with The JKT caught on video instead of the regular written word – they're even posted on YouTube! We so appreciate your kind testimonials. Our YouTube channel is growing exponentially and has had now over 165,200!
What they got!
What they got! More of our happy buyers have found their new home!!
A continuing column of the Julie Kinnear Team's sales…

67 Snowdon ~ Teddington Park/Wanless Park
Asking Price: $995,000
Selling Price: $990,000

356 McRae Drive #307 ~ Leaside
Asking Price: $469,900
Selling Price: : $469,000

8 Telegram Mews #343 ~ Downtown - Front & Spadina 
Asking Price: $442,900
Selling Price: $438,000

85 East Liberty St #611 ~ Liberty Village
Asking Price: $344,900
Selling Price: $337,500

388 Bloor St E #1107 ~ Downtown
Asking Price: $299,000
Selling Price: $295,000

59 Fifth Street 1
59 Fifth Street ~ New Toronto
Asking Price: $549,000
Selling Price: $543,000
See a For Sale Sign/Sold you were wondering about? We are happy to let you know about houses in your neighbourhood - feel free to contact Steph at:
Our Purpose
Our purpose is for you to be so outrageously happy with the service we provide that you gladly refer us to your friends and family before you've even bought or sold with us!
Get your garden ready for spring – 10 easy ways to make it happen!
Editorial by JKT member Jennifer Palacios
Although it seems as if the snow may never melt, it will…eventually. While we wait for Spring to take hold, now is a great time to start planning.
Here are 10 tips of things you can do first thing to make sure your garden is ready for spring:
Clear away and compost the dead stalks of perennials
Prune shrubs and small trees to maintain good shape and health
Rake lawns to remove winter debris. This also helps to aerate the soil to ensure air gets in to the root zone.
Start turning over your compost pile (if you have one). The deteriorated organic material at the bottom of the pile can make great mulch to spread over the garden.
Wash hummingbird and butterfly feeders thoroughly to avoid the build-up of harmful moulds and bacteria.
Clean out bird boxes to avoid diseases and pests such as mites that can harm feathered visitors to your garden.
Take the time now to plan new beds or revitalize existing ones to get ready for planting. For new or expanded beds, dig areas early and add organic matter (well-rotted compost is great) to improve the soil.
Build a bat or bird box to attract new species to your yard.
Learn about what plants are native to your area and find out how you can restore a couple of species to your garden.
Contact your local gardening or nature club about plants and invasive species that are known to be of concern in your area and avoid buying them. If they already are present, remove them.
Working in the garden will remind you of good things to come!! Happy Gardening…
*Information provided by Nature Conservancy Canada website
Mortgage rates – Courtesy of Carrie Davidson - Dominion Lending
Centres Mortgage Connection Inc. www.carriedavidson.com Phone: 416-693-6946
Fax: 416-693-4103 cdavidson@dominionlending

VARIABLE RATE As low as 2.50%
CURRENT PRIME RATE IS 3.00%
Some conditions may apply. Rates subject to change without notice. *O.A.C. E. & O.E.

The Julie Kinnear Team's GEMs (Genuine Evidence of Merit)
"Julie sold our house back in 2011 and we were very happy with the service and the swiftness with how quickly our house sold. When I decided to sell my condo, I thought of Julie first to sell it. I'm very happy with the service that the JKT provides. Dude... The JKT rocks! The service and the consistent attention to detail was most enjoyable for me. Also, the condo sold quickly and I was very happy about that aspect."
Alka Sharma
The JKT – A few of our Favourite things:
Stephanie
My trip to Costa Rica! I fell in love with this place. The wild life was not to be believed. Birds, monkeys, whales, Iguanas and geckos, who knew I would go crazy for them! I even had a bat on my bathroom window and loved it. I will definitely go back!
My birthday! A Happy Birthday to all the fellow Pisceans!!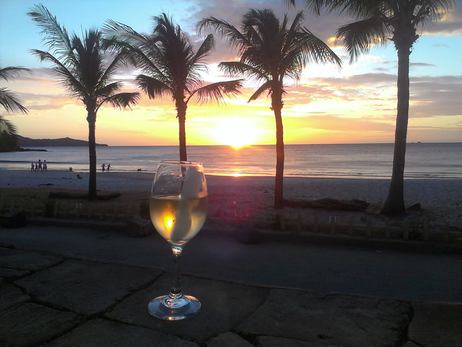 Claire
The Winter Olympics! Had a great time watching them when I could and Bell Fibe is still running them on demand, although I am not a fan of where they were held this year (I think someone in the planning department really needs to revamp their check lists)!
Real Sports Bar beside the ACC was a great time watching the woman's final hockey game – our team had a blast while celebrating Steph's birthday & the gold medal!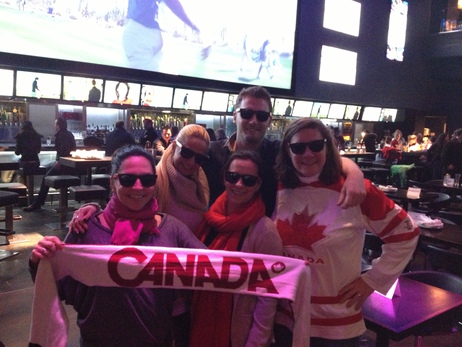 Tyler
The Hole in the Wall – A great little (and I mean LITTLE) bar in the Junction. It's maybe ten feet wide and crammed with people, but it's more cozy than claustrophobic. They have cool local bands playing live music. A nice place to spend a cold winter's evening!
NHL Trade Deadline Day - My Maple Leafs didn't do much on this year's trade deadline, but there were some big moves on other teams. It's always exciting to see how teams get shaken up. GO LEAFS GO!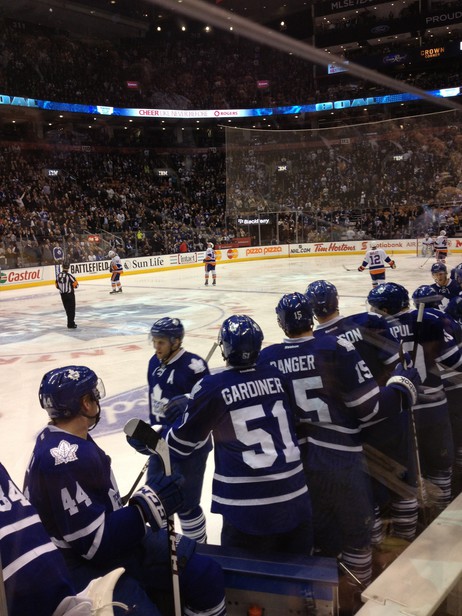 Holly
$2 Double Americanos at Full Stop Café in the Junction. They aren't just cheap, they're good too!
Metropolis Living at 2898 Dundas in the Junction. They carry vintage home décor pieces that range from just plain beautiful to wild and quirky. It's a fun and friendly shop and a great place to find small one-of-a-kind gifts. I especially love the 5 year Q&A journals.
Julie
Quebec City – Mary and I took a quick Porter flight to Quebec City and it felt like we landed in Europe. Such a quaint, 400 year old city with rich history, incredible restaurants and shopping. We loved our Auberge St Antione!
App Lumosity – I think my memory really is improving as a result of these games played on this free app! Check it out!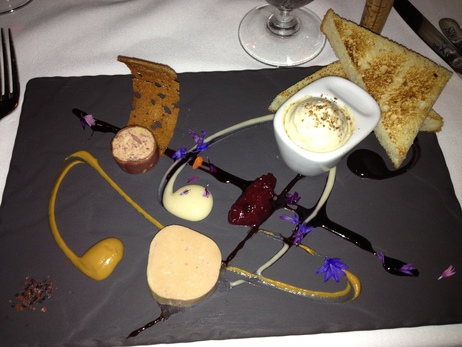 Quebec City Le Saint Amour Restaurant
Jen
Namibia - diverse landscapes, wonderful people, amazing wildlife… this country has it all!! We toured around going from deserts, to mountain ranges, to the ocean, to canyons, to Etosha National Park - the 6th largest National Park in Africa. Just an amazing trip - totally fulfilled my expectations and well worth the wait!!
Merry Berry Café & Bistro - this is a fantastic little place in Cabbagetown. Great ambiance, excellent food… if you're in the area, I highly recommend it!! Located at 559 Parliament Street. They have a very cool website as well - it gives you an idea of what kind of place to expect!