Kinnear's Komments
Volume 11 Issue 3
By Referral Only™
September 2003
---
Julie's Scoop
What a wonderful, wacky and full summer we've had - here's a snippet of some of the things going on in my world -
Second Best Month Ever for TREB
The Toronto residential resale market experienced a hot summer run in July with 8,084 residential properties sold and August chalking up 6,549 sales, the best-ever figure for that month. Toronto Real Estate Board reported that sales were up year over year an incredible 41% in July, and 21% in August. July was also the second best month ever seen in TREB's history, and was only the fifth time Toronto passed the 8,000-sale barrier. It has been an extremely unusual year - the market actually strengthened into the summer months after a relatively lackluster spring, which is the opposite of the usual pattern. If the second half maintains the current pace, 2003 will prove the best year for Toronto resales ever recorded. Also to note - prices declined for the third straight month in August to $285,772 which is still 5% higher than a year ago. Prices are adjusting due in part to a decline in the number of upper-end homes sold in the central area of Toronto, and also because we have a fairly healthy supply of inventory.
---
Cool, wet weather can't dampen spirit of Ooch
As many of you know, I volunteer with Camp Oochigeas, a camp for children with cancer that is affiliated with The Hospital for Sick Children. Ooch strives to enrich the lives of children with cancer by creating a fun group environment where campers can release energy in a positive way and where they learn and enjoy. It is a really magical environment.
As a cancer survivor, and as an avid camper growing up I know how important the whole camp experience is. This year, I went back for a week in July as a volunteer camp counselor.
Unfortunately for us the weather up north was very iffy - rainy and cool but the wind and rain couldn't cast a dark cloud over our week! My campers, girls from aged 10-12, included a developmentally challenged little girl, were into having a great time. We hit the water (most mornings!) for the traditional Polar Bear Dip, spent lots of time around the waterfront - swimming & boating; campfire, rock climbing, arts & crafts and drama. It was a magical, inspiring experience.
At the end of August, Camp Ooch was asked to shoot a segment for Canadian Idol...what an exciting opportunity for the kids to meet these celebrities!
For those of you who might be interested, you may wish to contact Camp Oochigeas or make a donation to: CAMP OOCHIGEAS 60 St. Clair Ave. E. #201, Toronto, ON M4T 1N5.
---
Chit Chat Column
Babies Babies Babies
Congratulations to all...
Ainslie Athill

Born June 6th to excited parents Julie & Paul, and big sister Paige.

Ella Grace Natterer

Born July 10th to blissful parents Marty & Carolyn and older siblings Max and Abigail.

Erica Rose Bertram

Born August 19th to ecstatic 1st time parents Kate Jamieson & Fraser Bertram.
Correction - Heidi & Mark Girvan's baby boy's name was incorrectly reported - please note it is Josh David Girvan!
Wedding Bells...
Andrew Lane & Jennifer Blount

were married August 16th in Toronto.

Kathleen Finlay and David Kokai

were married August 23rd in Toronto.

Barbie O'Connor will marry Shane Black

Saturday, September 13th in Muskoka.
Pets Passed...
TC -

the beloved cat of Meg Glaves & Ang McColl died peacefully in her sleep August 17th.
---
Energy Efficiency - Keep cool and save $$$
by Nicole Salter
The Great Blackout of 2003 is something to tell our grandchildren about - how we went upwards of 24 hours with no electricity, in sweltering heat. "Civilians directed traffic," we'll say, "and we used ice to keep our food cold and candles to read by." They'll roll their eyes and ask if we had to walk 10 miles barefoot in the snow to get to school, too. But we know the truth: we pulled through a difficult situation and learned a valuable lesson in how essential, and how fragile, our power system is. Just because the power is restored doesn't mean we should use it frivolously. Cutting down our energy consumption may prevent rolling blackouts in the future - and save money in the here and now.
Here are some energy savers to keep your home comfortable:
Turn off all tools, lights, appliances, computers and electrical equipment when not in use.
Close curtains and blinds to keep the hot sun out.
Use full loads when using your dishwasher, clothes washer and dryer.
Install ceiling fans. They're efficient, inexpensive and effective.
Consider using compact fluorescent lamps and a timer for security lighting. When you're not at home, set your air conditioner thermostat at 25? C or in the winter keep it at 21? C and wear a sweater.
Use your microwave to cook. It reduces heat output and uses less than half the energy of a conventional oven.
Take advantage of cooler temperatures - open windows and use fans before turning on your air conditioner.
Invest in reflective foil insulation, which deflects intense summer heat from ceilings and walls.
If considering replacing an appliance look for the energy efficient star, and do so sooner, as you will save $ on your hydro bill.
Use free sun and wind to dry clothes outdoors.
Clean your furnace filter regularly and keep your furnace properly tuned.
A well-maintained unit uses 10-15 percent less energy.
Life is what happens to you while you're busy making other plans.
What They Got
A continuing column of
our recent sales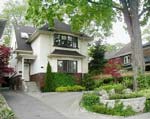 118 Eastbourne Ave
Chaplin Estates area
Asking Price $810,000
Sold Price $806,000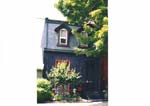 248 Ontario Street
Cabbagetown area
Asking Price $410,000
Sold Price $385,000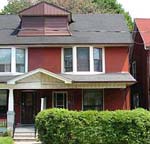 295 Greenwood Avenue
Leslieville area
Asking Price $229,000
Sold Price $218,000
Neighbourhood Corner
Etobicoke
(Market watch from MLS, Board Info Toronto Newstand) Etobicoke. With 1,841 residential transactions to date this year, the Etobicoke (W-6 to W-10) housing market has slowed about 13 per cent over the same period in 2002, when 2,127 sales were recorded. However, prices for all types of residential property have risen to $305,927, a six per cent increase over the $288,768 recorded in January-May 2002. Breaking down the total, the year-to-date average price for detached homes in Etobicoke was about $337,000, and for condo apartments $192,000. Finally, days-on-market averaged 33 days, identical to the city-wide average.
How Gullible Are You?
A freshman at a high school won the Greater Idaho Falls Science Fair for his experiment demonstrating people's gullibility. He was attempting to show how conditioned we have become to alarmists practicing junk science and spreading fear of everything in our environment. In his project, the student urged people to sign a petition demanding strict control or total elimination of the chemical "dihydrogen monoxide" for the following good reasons: It can cause excessive sweating and vomiting. It is a major component in acid rain. It can cause severe burns in its gaseous state. Accidental inhalation can kill you. It contributes to erosion. It decreases effectiveness of automobile brakes. It has been found in tumors of terminal cancer patients. He asked 50 people if they supported a ban of the chemical. 43 said yes, six were undecided, and one knew that the chemical was water.