Kinnear's Komments
Volume 14 Issue 2
By Referral Only™
April 2006
---
Julie's Scoop
Welcome Spring! In the dictionary, spring is defined as 'a time of growth and renewal', and it has certainly been that for our Team. We are so pleased to welcome our newest team member, Kathleen Harquail, who will work from the Bloor West Village Royal LePage office as Listings Coordinator. Kathleen is a highly skilled, dedicated young woman who worked for the City of Toronto for 8 years as a manager in a Recreation facility prior to coming on board. She comes highly recommended and her experience working on such diverse projects as the Toronto Film Festival (supervising & organizing the many details around the airport) make her a great asset to us – and of course, to you! To find out more about Kathleen and her role with us, please visit the website juliekinnear.com
On a personal note, Mary and I enjoyed our trip to Maui for the Royal LePage retreat that was held for the National Chairman's Club members (the top 1% of Royal LePage realtors). About 100 real estate consultants and their partners were there, and it was a great chance for me to rub elbows with some of Canada's most successful realtors and learn how they achieved their great success! Not surprisingly, much of the retreat was dedicated to reinforcing my gratitude for what I already know to be true – that you, our cherished clients and friends, are the most important element to building a consistent business. In Maui, we also made time for amazing whale-watching, rainforest hikes, and native spirituality. It was truly a relaxing and inspiring trip.
Wishing you the best of a new season, full of positive change & progress!
Cheers, J.
---
Chit Chat
Congratulations to Maija Zeibots & Andrew Judelson who were married in New York City on January 2006. Celebrations continue in May with a weekend of activity.
Reverend Allan Lane, engaged to Kate Pullen of Cleveland Ohio, is moving to Cincinnati Ohio and leaving Celebration Presbyterian Church in Toronto to become Minister of a Presbyterian congregation in Cincinnati.
Gilberto Prioste shared the many goings on in his family, including his niece having twin boys, Andrew and Michael. He and Sunny (his budgie) and Hogan (the part time dog) retreat to their lovely yard and house, where the clutter is now happily under control!
Stuart has joined his father Peter Hatcher to create a strong, multi-generational Financial Advisor team with CIBC Wood Gundy.
Allan & Kath Macdonald celebrate their 10 year wedding anniversary on May 18!
Andrew Murray will leave for his adventure motorcycling trip with a buddy to the Mojave Desert for a 16 day round trip starting on May 20th!
Ayumi Iizuka is back from 4 months of performing comedy with the Second City on NCL's Jewel. She's now focussed on SARSical, the Musical will be remounted this spring at the Factory Extra Space (Fundraiser on Apr 19 at the El Mocambo), Reservoir Bitches (all female parody of Reservoir Dogs) is being re-mounted at the NYC Fringe Festival in August; she just bought and sold a house with us, and is continuing to volunteer with Speaking of Dogs Rescue!
Weekend to End Breast Cancer – many of our incredible clients are dedicating their time to participating in this event in September. If you're looking to support it: www.endcancer.ca
---
Babies
Natalie & Taylor Coburn
welcomed their first daughter Sophia Jeanine, on January 22, 2006!
Sue Bartleman & Kevin Brown
are ecstatic with their 1st born – Henry Russell Brown, born January 23rd, 2006!
Meredith Vuchnich & Chris Donaldson
happily announce their first child, Sophia Clare Rita, born February 7, 2006.
Tamara & Jock Ross
were thrilled to welcome their first child, baby MacKenzie, born March 6, 2006.
---
Old Cell phones & print cartridges needed!
Are empty print cartridges or old cell phones cluttering your work space? The Royal LePage Re-cover program puts your electronic waste to good use. Drop off your items off at our office in Bloor West Village – 2320 Bloor St. W. & we'll recycle them in support of the Royal LePage Shelter Foundation, a non profit public foundation that supports women's shelters and youth violence prevention programs.
---
Market Watch
TREB Members reported 8,707 sales of existing homes in March, a 10 per cent increase over the 2005 total of 7,904, Toronto Real Estate Board President John Meehan announced this month. "The March performance is the second best ever recorded for the month," Mr. Meehan said. "Furthermore, year-to-date we have seen 19,831 sales, which is the best first quarter result since statistics have been kept."
Prices steadied last month, with the average registering at $353,134, almost the same as in February and up seven per cent from the $330,545 recorded in March of 2005. Inventory climbed four per cent over last March to 22,765, and average time-on-market fell to 30 days.
"The Toronto resale market is accelerating nicely as we move towards Spring," the President said. "It looks like another healthy year ahead of us."
---
Make Your Trash Can Happy (Adapted from the PageWise website)
Want to freshen up your trash cans? Here are a few ideas to deodorize your trash receptacles and keep things smelling nice by simply using common household products: Use some flavoring extracts. There are many that smell wonderful like lemon, vanilla, peppermint and chocolate. Get a cotton ball and soak a little extract into it.
Then put the cotton ball into the bottom of the trash bin (not in the trash bag).
Put an anti-static dryer sheet into the bottom of your trash can. It will keep your wastebasket smelling fresh – just as it does your clothes. Clean your trash can with white vinegar. The vinegar will help neutralize any odors.
Read, every day, something no one else is reading. Think, every day, something no one else is thinking.
Christopher Morley (1890 – 1957)
News Flash!!
Gearing up for backyard barbecues now that it's warming up out there? Did you know that a recent study released by the American Association for Cancer Research has found that charred meat contains carcinogenic compounds that encourage the growth of prostate cancer in rats. For more details on how to enjoy the flame without the risk, visit www.cp24.com
Curious George
See a For Sale Sign/Sold you were wondering about? We are happy to let you know about houses in your neighbourhood - feel free to contact Nicole directly at:
What They Got
A continuing column of
our recent sales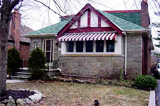 63 Brentwood Road South –
W07 – Sunnylea, Etobicoke Area
Asking price – $529 900
Sold price – $577 700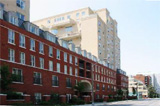 119 Merton St. –
C10 – Davisville
Asking price: $279 000
Sold price: $279 000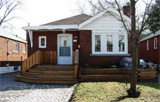 29 Richard Ave –
E01 – Leslieville
Asking price: $399 900
Sold price: $380 000
Neighbourhood Corner
The Beaches and Riverdale
The Beaches (E-2) experienced 226 sales in the first three months of 2006 for an average price of $454,495, up 10 per cent over 2005's $411,203 first quarter figure. Detached homes in The Beaches averaged $615,780 and semis $408,898. Riverdale (E-1) recorded 224 sales during the same time-frame, up 15 per cent over the January to March period of 2005. Detached homes averaged $390,388.
Julie's GEMs
GEMs are Genuine Evidence of Merit - These are actual testimonials from Julie's clients:
Your Team gave great service, which was friendly, personal and tailored to my specific needs.
Reena R., April 2006