Kinnear's Komments
Volume 15, Issue 1
January 2007
---
Julie's Scoop
Happy New Year! We are all back, refreshed and renewed, after a great holiday season and looking forward to an exciting 2007.
Mary and I spent Christmas in Vancouver with much of my family and at (snow-less!) Crooked Creek for some down time, reflecting on all our blessings and ringing in the New Year. A highlight of the season included our own personal Christmas party which through the generosity of those who attended, we were able to donate a treeful of presents to the Chum City Christmas Wish for needy kids!
KJ & Tori spent a quiet holiday relaxing at home with the best present they could have possibly received – a new Duckling! Their second child, Charlotte Wright Duck, arrived safely on December 23rd! She was five weeks early and healthy at 6 lbs 3 oz, and her big sister Cassidy is completely in love. Jen spent an exciting two and a half weeks in exotic Laos, enjoying the floating markets, temples and water buffalo. Nicole enjoyed a fun holidays with her friends and family seeing Toronto like a tourist – movies, museums, and parties - and she also finished the first draft of her third novel on New Year's Day, a major achievement.

Paige Reason
Client Care Assistant
On the business front, our new part time administrative assistant, Paige Reason, joined the Team in November to assist Nicole in the smooth running of our office and in helping you achieve your goals! Paige is pursuing her Master's degree in public health and epidemiology, and enjoys jazz dance and spending time with her family in Bloor West Village. Her outgoing personality and excellent skill set will help us reach a new level in our business. (Kathleen Harquail decided to pursue a career at the City of Toronto).
A special professional achievement was achieved by our Team again this year. For the second time, we were selected for the National Chairman's Club award, (the top 1% of Royal LePage realtors). We moved up 14 spots this year to #79 out of over 13,000 colleagues across Canada! This prestigious award is the result of over 20 years' combined real estate experience of our Team, and reflects the integrity and heart with which we run our business. We appreciate that this success was aided by you, our cherished clients and friends, who have demonstrated so much faith in us over the years. We are very proud that 80% of our business was referral and repeat – truly the best endorsement from you that we could ask for!
Finally, we are very pleased to announce the NEW and IMPROVED juliekinnear.com The upgraded site is still chock full of the most up to date & unbiased real estate information, and we've added some things we think will be of real benefit to you. Our neighbourhoods section gives you a visual, comprehensive & fun scoop on Toronto neighbourhoods, and it's also interactive! Write your own restaurant, event and retail reviews – so your friends will know where you like to go in your neighbourhood for the very best shopping, dining and entertainment. Our FREE sellers' guide de-mystifies the listing process and explains how you receive a great deal more money for your home than the Toronto average, when listing with our Team. You can also check out the Testimonial section to see what our happy clients have to say about us – we've added pictures, so yes, you too can be famous for a moment!
Looking forward to 'guiding you home' in 2007!
Cheers, J.
---
Chit Chat
Christian Bouchard & Fanny Dupuis got engaged in Paris, France in October 2006, after nine years together.
Aldona Armstrong ran her first two 5km runs last year - the CIBC Run for the Cure and the Resolution Run (also 5km). This year she has already signed up to do her first 10km run, the Sporting Life 10km on May 6, 2007 – it gets better! Her other exciting news is that she went to London, Paris, Barcelona and Geneva -- all for the first time ever in 2006.
Kim Hausch and Rebecca Robbins in Vancouver have created a line of baby girl's decorated ballet slippers. Check it out at www.tutu.ca
Brian & Marg Reid's daughter Jennifer accepted a wedding proposal from Jamie Thomson this past fall. Jennifer is a third year nursing science student at Ryerson. Jamie is an RMC engineering graduate who has served in the Canadian Armed force for five years, including a tour in Bosnia and Afghanistan.
Maggi Woodiwiss' first full season of running her Bed and Breakfast in Victoria was busy and it was a genuine pleasure to treat their guests, who came from all over the world, to good BC hospitality. Just a 15 minute drive to downtown, it is an incredibly peaceful spot, with delightful flora and fauna and stunning views of Mount Baker and the San Juan Islands. Check out the website at www.bayandharbour.com.
Drew Sivers & Carm Nigro are busy – they sold their home with us last fall and move into their new home February 1, but that's not stopping Carm from heading to Vegas in February, Florida in April with the family, and then France in July with Drew for some down time. Carm is just heading back to work from maternity leave while baby son Morgan just had his first Christmas and first visit to Santa – and went up his first two stairs on Christmas Day!
Shannon Andersen is getting married to David Pace on March 31, 2007!
Peter Ertel has opened "Beach Tile" at 2305 Queen Street East. This is his first venture in retail but he has been installing tile for over 15 years. Check out their website at www.beachtile.ca and drop in the store!
Jim Blokland served as one of two Editors on the hit TV series "Til Debt Do Us Part" on LIFE CHANNEL, which recently won the 2006 Gemini Award for Best Lifestyle/Practical Information Series.
---
Babies...
Scott and Erin Taylor were happy to announce the arrival of daughter Lindsay Nancy Taylor on October 19, 2006.
Philip & Lise Stanger welcomed their baby daughter on October 23, 2006.
Sue Wood became a grandmother on Oct 23/06 when grand-daughter Rose Elizabeth Petersen was born to Sue's son, James Petersen, and his wife, Lara Lejour. The family will be moving from Montebello, Quebec, where they have lived for three years, to Montreal where James has returned to university to complete his degree.
Jennifer and Andrew Lane are thrilled to spread the news that on Tuesday November 28th, 2006, they welcomed son James Andrew Lane into the family.
Craig Cooper and Heidi Burgess are expecting their first baby on January 20th. They are so excited they couldn't wait to share the news.
KJ Duck and Tori Wright welcomed second daughter Charlotte on December 23, 2006 – 5 weeks early but very healthy, a little sister for toddler Cassidy.
---
Did you know... we could save you $30,000?
In 2005, our average sale price was 103% of list price, while the Toronto Real Estate Board's average was 98%. That means if your home was listed with us at $599,000 you'd get, on average, $617,000. If you listed with another TREB realtor you'd only get an average of $587,000 – a difference of $30,000! That $30,000 would go a long way towards your closing costs such as lawyer/realtor fees, land transfer tax, moving costs and the like.
In 2005, our homes stayed on the market for an average of 18 days, while the Toronto Real Estate Board's average was 44 days! That means less stress and hassle for you, fewer people coming in and out of your home, and less disruption to your schedule.
---
Market Watch
2006 ended on a high note! TREB Members reported 4,447 sales in December, up four per cent over the 4,255 recorded last December, and the second best total ever recorded for the month, TREB President Dorothy Mason recently announced. "December's performance is indicative of the whole year, which saw total transactions break the 83,000 level (83,084) for only the third time since records have been kept," noted the President.
Year-over-year, the average price in 2006 rose five per cent over the $335,907 recorded in 2005 to $351,941. "This means that prices continue to outpace inflation, making home-ownership a sound investment in today's economy and invariably in the long term."
With 34,404 sales recorded in 2006, the City of Toronto saw its most active resale market ever, up one per cent over the 33,963 recorded in 2005, the previous best-ever performance. Meanwhile, the average price rose five per cent to $378,775.
What Homes in the GTA Sold For in December 2006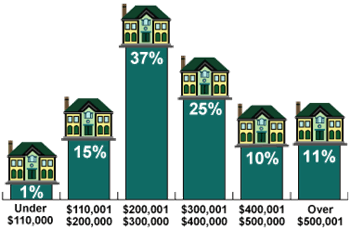 No one needs a smile as much as one who fails to give one.
Unknown
The JKT-List: A Few of Our Favourite Things!
Here's what the Team fell in love with this fall:
Craigslist – KJ sold 3 items of furniture on this free website within a matter of days, and was amazed at the response he got – http://toronto.en.craigslist.ca/
Preloved – Paige couldn't get enough of their funky, fresh clothing which is composed and designed using re-vamped vintage clothing – 613 Queen St. West
The Dixie Chicks: Shut up and Sing movie – Julie loved it and Kathleen cried four times during this documentary – check it out at theatres or in video stores where available
The Decide Show has finished its 3+ year run, but Nicole finds Stuart Knight's weekly observations on life, success and happiness absolutely hilarious and very inspirational– sign up for your weekly dose at www.decideshow.com
Curious George
See a For Sale Sign/Sold you were wondering about? We are happy to let you know about houses in your neighbourhood – feel free to contact Nicole directly at or call her at 416 762 8255.
The Julie Kinnear Team's GEMs
(Genuine Evidence of Merit)
We really enjoyed the positive energy and approach to client service of the Julie Kinnear team. We always felt that our best interests were at the forefront – we never felt pressured and the team was always friendly. We felt confident that Julie understood the market and we also appreciated the team she has built: Nicole is a superb communicator and KJ has a wealth of information in renovation. – Sylvia A., December 2006
What They Got
A continuing column of
the Julie Kinnear Team's sales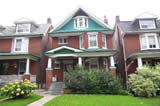 227 Fern Avenue –Bloor West Village Area
Asking Price: $529,000
Sold Price: $571,000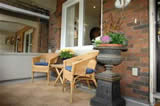 11 Ingham Avenue – Riverdale/Leslieville Area
Asking Price: $399,000
Sold Price: $430,000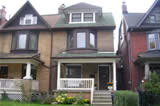 41 Vermont Avenue – Annex/Seaton Village Area
Asking Price: $649,000
Sold Price: $642,000
juliekinnear.com- your online resource for Real Estate info in Toronto.
SPIS Statement dredges up increase in problems, disputes
Sourced from an article by Bob Aaron, Real Estate Lawyer, for the Toronto Star
One of the most controversial forms used in the real estate field today is the Seller Property Information Statement (SPIS) distributed to its members by the Ontario Real Estate Association (OREA). The OREA form lists 47 questions to be answered in writing by the sellers of each home. At present, the forms are not mandatory in Ontario, and can be a gold mine for litigation lawyers — creating more problems and disputes than they were intended to avoid.
Sellers who are presented with these forms by listing agents are invited to answer — and be responsible for — questions which can be well beyond the knowledge of the average homeowner. Some of the questions, for example, are:
Are there any encroachments, registered easements or rights-of-way?
Does the subject property comply with the zoning? If not, is it legal non-conforming?
Will the sale of the property be subject to GST?
Is the property under the jurisdiction of any Conservation Authority?
Is there any lead or galvanized metal plumbing on the property?
Sellers are also asked whether they are aware of any structural problems, non-compliance with the Ontario Fire Code, insect damage, and problems with the air conditioning, plumbing or heating systems. They are also asked whether the wiring is copper, aluminum or knob and tube.
It can be difficult to answer some of these questions accurately, since many require technical or legal knowledge. Several recent cases have resulted in damages being awarded to buyers who discovered defects in their homes that were not disclosed on the SPIS, even if these same defects had not been exposed by professional home inspections.
The law in this area is that except for hidden defects which make the property dangerous or unfit to live in, sellers do not have to disclose hidden defects in a house. In general, the rule is caveat emptor — buyer beware. Sellers might also consider that filling out an SPIS could hold them legally liable for their answers – seller beware!