Kinnear's Komments
Volume 15, Issue 5
November 2007
---
Julie's Scoop
Can you believe the holiday season is fast approaching? Well, so far it has been a banner Fall market, after returning from our wonderful wedding. I have recently returned from speaking at an international real estate forum in Las Vegas. Glad to have finally experienced the town, fabulous restaurants and dramatic landscape, although casinos are not my thing! I was asked to present on how to effectively list and sell homes, and the information I have spent the last 15 years gathering and applying to our business was very well received by the 200 real estate professionals in attendance. Thankfully the concerns facing U.S. real estate market are not the same factors that affect our Toronto market, which continues to remain strong - though very price sensitive. With the new Toronto Land Transfer Tax coming into affect in the New Year, there is a renewed sense of urgency, and the market will continue to stay strong. If you're considering selling, this is a great opportunity to let our experienced Team help make the sale of your home a reality!
For the holidays, Jen, Mary and I plan to take lots of time at the cottage to relax and celebrate the end of a wonderful year both personally and professionally. KJ is off this month on an adventurous two week trip to Morocco! This time three friends will join him on an exciting bike holiday through the beautiful mountains. Nicole is studying hard for the commercial portion of her real estate license, and will visit her birthplace in New York City for the first time in 16 years - a sweet homecoming with her partner Mark. Elise is looking forward to finally enjoying a winter honeymoon with her husband Steve!
We've continued our commitment to having one of the most cutting-edge real estate websites in Canada - with plenty of valuable current marketplace and homeowners' information for you. See the latest update on taking advantage of the City's free downspout disconnection program. Offering these little extras is something we could not do without your loyal support.
Wishing you all the best of the holiday season!
Julie
---
Chit Chat
Damian Morrissy's been a musician on the 'inactive list' for years but he's just joined a new group called the Peter Bloom Band. Pete has new CD out called Random Thoughts From a Paralyzed Mind and they are playing their first show as a band on December 18th at the Cameron House on Queen. The PBB recently won 2 Toronto Exclusive Magazine Awards (Best Rock Song - "Helping Hand", and...Best Rock Group). An official CD release party is being planned for February - check out PBB at www.peterbloomband.com.
Helen Kim recently completed the 2007 Enbridge CN Tower Climb for United Way for the 10th year in a row - extra kudos since she was 8 months pregnant at the time! One of her best friends from grade school wrote and published her first book this summer! Helen is very proud - check out the book at www.lisasummers.com
Stuart Hatcher recently passed another industry exam (Wealth Management Essentials), which will help him continue to build his Business - he's a financial advisor with CIBC Wood Gundy, focused on helping clients develop and achieve their financial goals to ensure they enjoy a comfortable retirement. Don't have a financial advisor? Ask Stuart at 416.594.7450 or
Sarah Merry has realized her dream of promoting the great gifts of Canadian artists in New York! Sarah, as curator and seven talented contemporary Canadian artists, (Jeremy Down, Ken Gangbar, Margaret Glew, Chloe Lewis, Gideon Tomaschoff, Elene Tremblay and Jennifer Wardle), formed a remarkable team of committed enthusiasts who after nearly a year of work, officially opened Parca: Canada in New York at the stunning 511 Gallery in Chelsea, New York's famed art district. The response to the show was positive from curators, collectors, and art enthusiasts alike.
Jennifer McNeely and Jason MacIsaac got married at the Windsor Arms Hotel May 5, 2007. Jennifer recently launched her new website, www.shedoesthecity.com, an online magazine for women in Toronto and Jason just opened Ministry of the Interior, a design store gallery on Ossington Ave.
Stuart Knight is bringing back SHIFT for 4 shows only, Nov 21-24 - it's the real life story of a man who finds the meaning of life by doing everything he isn't supposed to do, presented by top entertainers incorporating sketches, film, music & spoken word. Call 416 915 1010 for tix or visit www.stuartknight.com
---
Babies
Dave Ullrich & Helen Hawketts welcomed daughter Sydney Anna into the world way back on February 21, 2007.
Derek Raymond Gamey was born to proud parents Warren Gamey & Ying Fong on June 23, 2007.
On September 17,2007, Sean and Dionne Watson welcomed Geneva Marie Watson to the world.
Scott & Kathleen Mahaffy had first daughter Beatrice, sister to Logan in September.
Dave & Becca Cameron are pleased to introduce their family's newest little healthy, happy angel, Regan Susannah, on October 17 2007.
Amy Fisher & Bill Holy and big sister Ruby welcome James Michael Fisher Holy, who was born on November 6, 2007.
---
Did you know?
True or false: to avoid the new municipal land transfer tax, you must be a first time home buyer. That is FALSE! There are a couple of scenarios to avoid the tax - so now is your opportunity even if you've been looking for awhile! There are some myths being circulated about the new Land Transfer Tax that could affect you! For the 100% real deal, visit our website and get the whole story on land transfer taxes.
---
Market Watch
Greater Toronto Area resale housing activity set a new record for the month of October. With 7,915 transactions, activity was up 10 per cent over the previous best for the month, set in 2003. Sales were also up 15 per cent over last October. October's strong performance has pushed year-to-date activity 12 per cent ahead of last year.
"There is every indication that 2007 will be a banner year for resale housing activity in the Greater Toronto Area," said TREB President Maureen O'Neill. "The effects of the City of Toronto's new landtransfer tax will definitely be felt in 2008 but we are also confident that consumers will continue to see the value of real estate as a solid long-term investment." Prices also rose in October to an average of $394,646, a four per cent increase over the previous month.
---
Mortgage Rates
The table below compares Invis' mortgage rates with those of current lenders.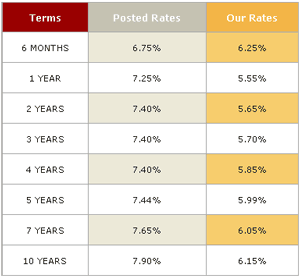 ---
10 ideas for purging, decluttering and making your home serene and inviting
The days are getting short, and with the colder weather comes a feeling that it's time to get ready for the holidays. Before you rush out to buy cards & presents, get your home in order with these 10 ideas for purging, decluttering and making your home serene and inviting.
Complete your fall garden cleanup
After a long summer and fall enjoying your garden, it's time to start preparing it for the winter chill. Set aside a few hours on a dry afternoon and get started transplanting plants (they won't mind), putting your bulbs in and weeding.
Organize the broom closet
Your household chores will go a lot faster once your cleaning supplies are under control.
Get a head start on holiday correspondence
It may only be November, but it won't be long before it's time to decorate and prepare for the holiday season. One thing you can get out of the way right now is organize your stationery and writing supplies. Make sure your address book is up to date and plan ahead for buying stamps, cards and invitations.
Prep the front hall closet for winter coats
With the fall fashion season comes a closet full of coats, whether they're new purchases or taken out of storage and dry-cleaned. Don't be caught scrambling for a coat on the first frost! Get organized ahead of time.
Catalogue the summer's photos
Whether your camera is digital or old-fashioned, if you want to enjoy your summer photos come the holiday visiting season, they need to be organized. Gather your boxes and files of photos and sort them, either chronologically or by event and discarding those that are blurry, boring or unflattering. File in albums or photo storage boxes. For the files on your computer, separate them into descriptively named folders & subfolders and rename each picture.
Focus on clean air
As the weather gets colder and you keep windows open less often, your home will be getting less and less fresh air from outside. Help keep indoor air quality high by switching to biodegradable cleaning products and investing in a few new houseplants -- English ivy, peace lilies and gerbera daisies are top picks for cleaning indoor air of pollutants.
Pet peeves begone!
Pick one thing (or more!) in your house that drives you crazy -- whether it be the plastic containers always falling off the kitchen shelves or the shoes that pile up in the entryway -- and fix it. Then sit on the couch with a cup of tea and enjoy the feeling of accomplishment.
Get started on fall entertaining
The time for more formal indoor entertaining has already begun. Pick up a few new cookbooks and start testing recipes, and then work on invitations for your next dinner party.
Sourced from Style at Home, Canada's decorating magazine
Life is short, but there is always time enough for courtesy.
Ralph Waldo Emerson
The JKT-List: A Few of Our Favourite Things!
Here's what the Team fell in love with this fall:
Nicole is a big fan of the apple cider at Williams Sonoma - their flagship store at 100 Bloor St. West has a mind boggling array of mixes, fine house wares and treats, and this time of year, there is always something on the stove
Jen thinks the Sleep Country Canada/Salvation Army Give a Kid a Coat program is the best ever; just drop off new or gently used kids' coats to any Sleep Country store.
Julie had a wonderful time at the Royal Winter Fair, connecting with the animals and farmers and admiring the dedication of the riders and horses in the horse show!
KJ loved seeing the spectacular changing leaves when hiking with his family in Rattlesnake Park in Kelso Conservation Area located 40 minutes west of Toronto on the Niagara Escarpment.
Elise can't get enough of her iPhone, an all-in-one device, great for listening to music, watching movies, taking pictures, and of course making phone calls.
Curious George
See a For Sale Sign/Sold you were wondering about? We are happy to let you know about houses in your neighbourhood. Feel free to contact Nicole directly at or call her at 416 762 8255.
The Julie Kinnear Team's GEMs
(Genuine Evidence of Merit)
Great marketing! Lots of written material, making the previous inspection available, advertising in papers etc. all first-rate. I wouldn't hesitate to use your office again.
Patricia Melville - October 2007
Neighbourhood Corner
High Park
An increase in the sale of detached homes and condo apartments resulted in an overall increase of 52 per cent in High Park (W02).
Davisville
In Toronto's Davisville (C10) the sale of semi-detached homes and condo apartments pushed overall activity in the district to a 58 per cent increase over August 2006.
What They Got
A continuing column of
the Julie Kinnear Team's sales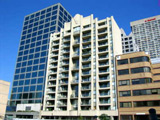 30 Hayden St. #502 - Yonge/Bloor area
Asking Price: $329,000
Sold Price: $327,000
94 Elsfield Rd - Sunnylea area
Asking Price: $510,000
Sold Price: $485,000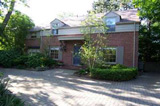 11 Craig Crescent - Leaside area
Asking Price: $849,000
Sold Price: $875,011
www.juliekinnear.com - your online resource for Real Estate info in Toronto.