Kinnear's Komments
Vol. 22, Issue 6, November 2014
Julie's Scoop
Dear Clients & Friends,
The cool air is upon us, and the daylight seems so fleeting, the good news is that as of winter solstice, the days start getting longer again!
November in our real estate biz started out with a bang! One of the listings Holly was spearheading received a whopping 19 closed bids on it, and amazingly Tyler ended up bringing in the winning offer! Exciting night all around. That $500k price range for a detached freehold in a good pocket of the city is a pretty competitive market.
Our team has had lots going on, including our annual Pumpkin Patch extravaganza in October! Annually we rent a big pick up truck and Jen drives back 2 tonnes of fresh pumpkins that morning from Caledon, to give away to all our clients and friends! We set up in Bloor West Village in the morning and Leaside in the afternoon, in full Hallowe'en costume regalia, and collect $$ and food donations to the Daily Bread Food Bank as well as visit & play with everyone! Hilarious pictures can be found on our site. Thanks to all who came out to support us and donated so generously.

JKT Pumpkin Patch 2014
One of our favourite charities is the DBFB. Our team spent 4 hours last week at the Daily Bread Food Bank together, working in their professional kitchen. This time we were responsible for prepping a seemingly endless amount of broccoli for soup that will feed 1000 people!

JKT at the Daily Bread Food Bank
The real estate market has been active this Fall once again, despite the cool and wet weather. Lots of action in all price ranges. I wouldn't characterize it all as a "slam dunk" for sellers by any means. Prices have continued to climb, so buyers are looking for something they can stay in for the long haul, and are looking for both the perfect fit and the best buy.
As a result, marketing and staging properties is even more important, which is the JKT's strength. A lot of our clients are preparing now to sell in 2015. If you, or someone you know, are planning to sell, please contact us now so we can help maximize the value.
guiding you home,
Julie
P.S. If you or any of your friends or family are in need of trusted real estate advice, please call today! We can help them navigate this crazy Toronto scene.
QUOTE of the day:
"At Christmas, all roads lead home."
Marjorie Holmes

Enjoy the upcoming holiday season everyone!
Chit chat…
Congratulations to Bill Vlaad & Carolyn Jarvis who were married Sept 21, 2014 at the spectacular Eigensinn Farm in Singhampton.

Petra Kozel has some exciting news to share! Crazy Cuts was voted Best Kids Haircuts in the Best of 2014 North Toronto Post edition. They are thrilled to have been chosen for such a great honour and would love to celebrate our success with 20% off until Dec. 15, 2014 with our JKT clients. To get the discount just say you buy/sell with The Julie Kinnear Team!!!

Jenny Clement would like to pass on some information about her friend Dr. Rahul Saxena, a pediatrician who has just opened a clinic in the Junction. He also provides counseling for adolescents. Check out the Website.

Babies...

Baby Arthur Hughes
Jodi & Ben Hughes introduced us to their beautiful son at the Pumpkin Patch! Arthur was born June 23rd. Arthur john. Joins big sisters Margot and Agatha.
MARKET WATCH excerpts from Toronto Real Estate Board
October 2014 Sales & Average Price Up Year-Over-Year
November 5, 2014 - Toronto Real Estate Board President Paul Etherington announced that Greater Toronto Area REALTORS® reported an increase of sales by 7.7% compared to October 2013. New listings were also up on a year-over-year basis, but by a lesser 3.4%. The average selling price for October 2014 transactions was up 8.9% compared to October 2013.
"Strong growth in sales was evident across all major home types during the first full month of Fall. This suggests that there are a lot of households across the Greater Toronto Area who remain upbeat about the benefits of home ownership over the long term, whether we're talking about 1st time buyers or existing home owners looking to change their housing situation,"
said Mr. Etherington.
"While sales growth has tracked strongly so far this fall, many would-be home buyers have continued to have difficulties finding a home due to the constrained supply of listings in some parts of the Greater Toronto Area, particularly where low-rise home types are concerned. The resulting sellers' market conditions are forecast to drive strong price growth through the remainder of 2014 and indeed into 2015 as well,"
said Jason Mercer, TREB's Director of Market Analysis.
For the month of October the average sale price for a home in Toronto based on type was:
$951,746 – Detached up from Sept newsletter $902,428
$678,937 – Semi-detached up from Sept newsletter- $627,725
$390,430 – Condo down from Sept newsletter – $411,928
Feeling like Giving Back? Charity of the Month – 160 GIRLS-The Equality Effect
In eastern Kenya, 160 girls, all victims of rape, are determined to seek justice. In Kenya, a woman or girl is raped every 30 minutes. Girls are raped by family members and men in their own communities. Many men believe that sex with a virgin – even a young child – is a cure for HIV/AIDS, these girls are doubly vulnerable.


The equality effect (e2) is a Canadian charitable organization that uses international human rights law in creative ways to achieve change. The "160 Girls" project is a legal initiative that aims to achieve justice and protect against rape for all girls in Kenya.
Toronto lawyer Fiona Sampson led her team to the 2013 landmark victory in Kenya in which the country's High Court found the state's failure to protect girls from rape was unconstitutional and violated their human rights. And now they are working to enforce these laws in Kenya to protect girls from sexual violence and to hold rapists accountable.
The Guardian has described the equality effect's "160 Girls" project as "a feisty tale of hope".
To donate go to: www.theequalityeffect.org/
Phone: 416-720-7359
Email:
Subscribe to the e² newsletter, watch the e² videos, and "like" the e² Facebook page (https://www.facebook.com/equalityeffect). Let's keep this momentum going and continue to support the fantastic human rights work that the equality effect is doing!
Canadian Charitable Registration # 84537 8009 RR0001
Many of our clients have had their personal experiences with The JKT caught on video instead of the regular written word – they're even posted on YouTube! We so appreciate your kind testimonials. Our YouTube channel is growing exponentially and has had now over 202,460!
What they got!
More of our happy buyers have found their new home!! A continuing column of the Julie Kinnear Team's sales…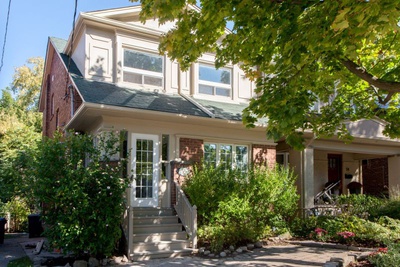 36 Manor Rd East ~ North Toronto
Asking Price: $995,000
Selling Price: $1,020,000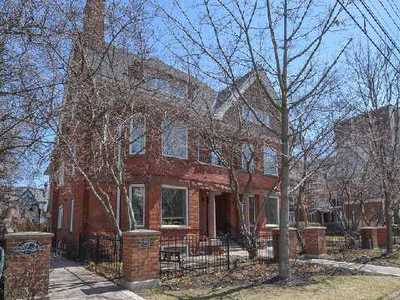 217 St. George St #18 ~ Annex
Asking Price: $485,000
Selling Price:$481,500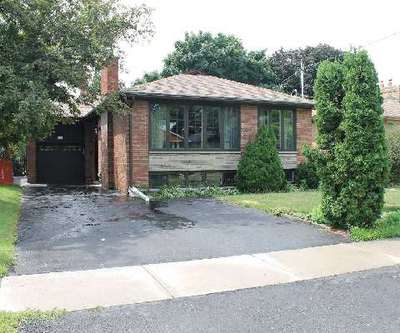 21 Peterlee Ave ~ Etobicoke
Asking Price: $842,000
Selling Price: $819,000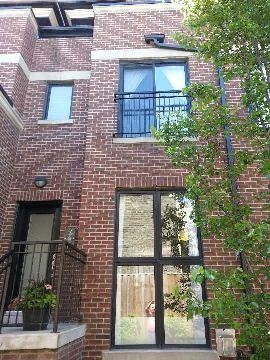 758 Annette St ~ Junction Triangle
Asking Price: $799,900
Selling Price: $785,000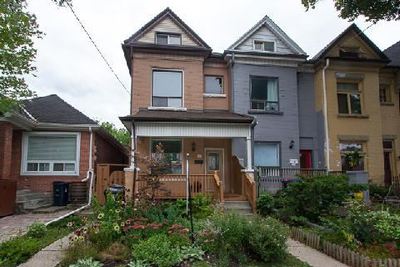 35 Hook Ave ~ The Junction
Asking Price: $629,000
Selling Price: $661,000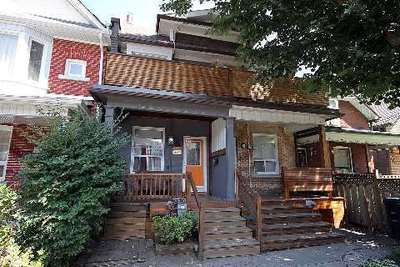 543A St Clarens Ave ~ Bloordale Village
Asking Price: $599,000
Selling Price: $660,000
See a For Sale Sign/Sold you were wondering about? We are happy to let you know about houses in your neighbourhood - feel free to contact Steph at:
Our Purpose
Our purpose is for you to be so outrageously happy with the service we provide that you gladly refer us to your friends and family before you've even bought or sold with us!
5 Easy Ways To Winterize Your Home
Excerpts from Canadian Living

Winter is on its way, bringing icy winds, frigid temperatures, and for some of us, utility bills that could make your blood run cold. Fortunately, by taking a few simple steps before the big freeze, you can create a greener, more energy efficient home that will also be easier on the wallet.

Winter in Toronto by Emily
1) Seal up those hidden leaks
One of the simplest ways to retain heat and reduce energy costs this winter is by installing proper weather-stripping and caulking around the house. According to Hydro One, up to 40% of home heat loss in winter is due to air leakage.
Once all doors and windows are properly sealed, it's time to plug those less obvious air leaks. An easy way to find hidden drafts is to hold a lit stick of incense around baseboards, light fixtures and electrical outlets – a strong leak will make the stick glow brighter and blow the smoke away, while smaller leaks will puff the smoke in a distinct direction.
2) Invest in a programmable thermostat
It's wasteful to heat an empty house, so why not take advantage of a programmable thermostat? The David Suzuki Foundation recommends automatically lowering your household temperature while you sleep or are away at work, and bringing the heat back up when you wake or arrive home. You could end up saving more than 10% on your home heating costs. With all the easy-to-use Energy Star certified options, like the NEST programmable thermostat, which automatically turns itself down when you're away, and learns your patterns, and you can access remotely through your phone.
3) Add insulation
Adding extra insulation into your attic and crawl-spaces is another simple and effective way to reduce heating needs by up to 30%. You can find out whether you have enough attic insulation by measuring its thickness in various locations throughout the coverage area. If you measure less than 20 centimetres of fibreglass or rock wool, or 15 centimetres of cellulose, you could benefit from additional insulation. Luckily, today there are many alternatives to the traditional pink fibreglass out there, and you can choose to insulate your house with eco-friendly cotton, recycled newsprint or soybean oil based products.
4) Tune-up your furnace and water heater
Time to check your furnace & water heater to make sure they are working at peak efficiency. By scheduling a professional cleaning and inspection each Fall, your furnace will burn cleaner, last longer and save energy. By changing filters at least twice each winter, you can improve both energy efficiency and air quality in your home.
Additionally, you can take this opportunity to wrap your water heater in an insulating blanket and insulate exposed hot water pipes. The energy it takes to heat water 24/7 can make up about 20% of your electrical bill, and this added protection, along with turning down the thermostat on your water heater by a few degrees, can make a big difference to your energy consumption.
5) Mind your pipes & eaves
Keeping your eavestroughs free of leaves, sticks and other debris will help melting snow and ice to flow freely, and prevent ice dams that can cause water damage to your home's roof and walls.
Turning off the water to your outside garden hose spigots and draining the lines will prevent water inside from freezing and expanding, which could lead to cracked pipes, water damage and waste.
Look for any water pipes inside that aren't insulated and run through unheated spaces like garages and basements, and wrap them in insulation sleeves to prevent freezing and breakage - No one wants to be knee-deep in a flooded basement in the dead of winter!
Mortgage rates – Courtesy of Carrie Davidson - Dominion Lending
Centres Service First Mortgages #12089 License #M08003121 www.carriedavidson.com Phone: 416-693-6946
Email:


The Julie Kinnear Team's GEMs (Genuine Evidence of Merit)
"Selling your home is very difficult because one always has second thoughts. Because we were downsizing significantly, getting rid of so much that became a part of us is the most difficult part of selling our home. We enjoyed the finished product after staging & our home looked great!

Julie was recommended to us and after meeting her we were very comfortable working with her. Everything was handled so well! Her presentation brochures were really good and sending in a home inspector to have a report available to potential buyers was a great touch."
Michael & Stephanie
The JKT – A few of our Favourite things:
Stephanie
David's Tea - I just recently got over a cold. David's Tea has a Cold911 that tastes like Vick's Vapo-rub and it soothes and opens up the sinuses in a few sips. Highly recommend it to everyone!

Halloween – Dressing up as Minnie Mouse will never get old to me. I love it!

Steph as Minnie Mouse - Halloween 
Claire
Roasted pumpkin seeds – I carved several pumpkins this year and got a ton of seeds. I like to slowly roast them on a low heat with olive oil, salt, pepper, rosemary & basil. For a sweeter taste brush them with maple syrup and sprinkle cinnamon.

Christmas on the Horizon – I say it every year but it's true best season of the year!

Jen
The Royal Winter Fair - I'm sure I've said it before, but I'll say it again… it is fantastic. It brings the country to the city - horse shows, dog shows, great food, chickens and goats. What's not to like…!?!

Breakfast - I love breakfast! I have a couple of favourite places to go out for breakie - The Golden Griddle is one. Don't laugh; you just can't make buttermilk pancakes like that at home. Another great place is The Coffee Bean in Caledon (corner of Hwy 10 and Olde Baseline Rd). They make a great omelette and home fries, and they are super nice and friendly!

Breakfast at the Coffee Bean
Tyler
3030 Dundas West - Great live music, old school pinball machines, flannel shirts, a great tapas-style appetizer menu. It's a cool way to spend your Friday night!

Hockey Season - Our Boys in Blue are back! Could this be their year? Maybe (but I doubt it). Regardless, I'll be watching every game I can! GO LEAFS GO!

Tyler with his fiancee Ashley and her besties!
Holly
Musical jam sessions at my friend Jenn's place in Cabbagetown. None of us are very good but we encourage each other and have fun!

Sunday yoga classes at Breathe Yoga in the Junction. I love Michael's 12:00pm class; it's not too early, it's just challenging enough and is full of humour and positive energy. It's a great way to recharge and refocus for the week ahead.

Breathe Yoga Studio
Julie
Hemp Hearts – I recently was introduced to this food product – kind of like light, small husked seeds – they are full of goodness and protein etc, The best new use has been in our morning smoothies – makes them much more filling!

Keyless electronic combination lock for your house -This has been a life changer! Who knew? No key needed when going for a dog walk or out in the evening, and your kids will never to be locked out again! Never copy keys for your dog walker or cleaning service... pretty cool.