Vol. 35, Issue 2, March 2021

---
Howdy!
Happy SPRING! How are you doing? Hope you and your loved ones are safe and well. Thank goodness the weather has improved, and the progress on the vaccines is finally rolling out as promised! Of course, that also means that as expected, it is a race against the variants and the vaccines. Please stay extra vigilant as we are so much closer, but NOT there yet! Let's make this past year worth all the sacrifices, rather than losing heart just when we need to be patient. I keep hearing about stories of long term effects that could be very debilitating.
Why am I getting vaccinated? To be able to travel safely to see my brother and family in Austria, and all extended family out in Vancouver. To be able to be safe and healthy around my parents, who I am so grateful are able to book their vaccines finally. Most importantly, to be part of the SOLUTION. This is NOT about me, this is about our society. I know that Polio, Tetanus, Diptheria, Whooping Cough vaccines are examples of devastating illnesses that were virtually eliminated in our culture by everyone banding together. From the scientists, to the population. We are ALL in this together.
As you will read in the Market Watch, and if you are following the headlines you know, the Toronto real estate market is on fire! Classic supply and demand issue - there are not enough properties being listed to handle the desire and needs of buyers. The condo market has rebounded well. The low interest rates are helping keep things affordable despite the sharp increase in prices. Who can predict what is is going to happen next? So far, we know that buyers are keen and sellers are cashing in. There are buyers bidding wars producing from 3 offers to over 20 offers on a single listing. I think partially this is because during the pandemic people are taking their future into their own hands and making their housing dreams come true. Also, many buyers are receiving inheritances early to help with a downpayment. The good news for sellers is that when the borders and immigration open up again, it could mean even more demand. Good reason to buy now.
Another exciting development on the Toronto real estate scene are the potential "Garden Suites". This goes hand in hand with Laneway housing, and opens up 10X more homes that could qualify for this, that are not on laneways. This would really help out homeowners, when renting them for supplemental income & long term investment. What the City of Toronto is evaluating right now is whether a homeowner may build a detached-accessory-dwelling-unit in their backyard as a garden suite, subject to Zoning By-law considerations. The City Planning Division is working on a range of initiatives to safeguard and broaden housing supply via EHON, an update is expected later this year.
If you have a friend or colleague or family member looking to be guided and protected through this hairy real estate climate, please let us know, we are happy to help.
Stay safe! Keep your social distance, wear your masks and be sure to keep washing your hands!
guiding you home™,
Julie
P.S. Please reach out if you need help. Now is the time for our JKT community to stick together!
P.P.S. If you are thinking about selling, now might be a good time to do a virtual consult to discuss your best fix-ups ups that will add value.
---

Our clients are looking for the best quality information about deciding on best schools and neighbourhoods - that is why we've partnered with a SchoolQ providing invaluable resources! Visit schoolQ.ca/juliekinnearteam & let us know what you think!
---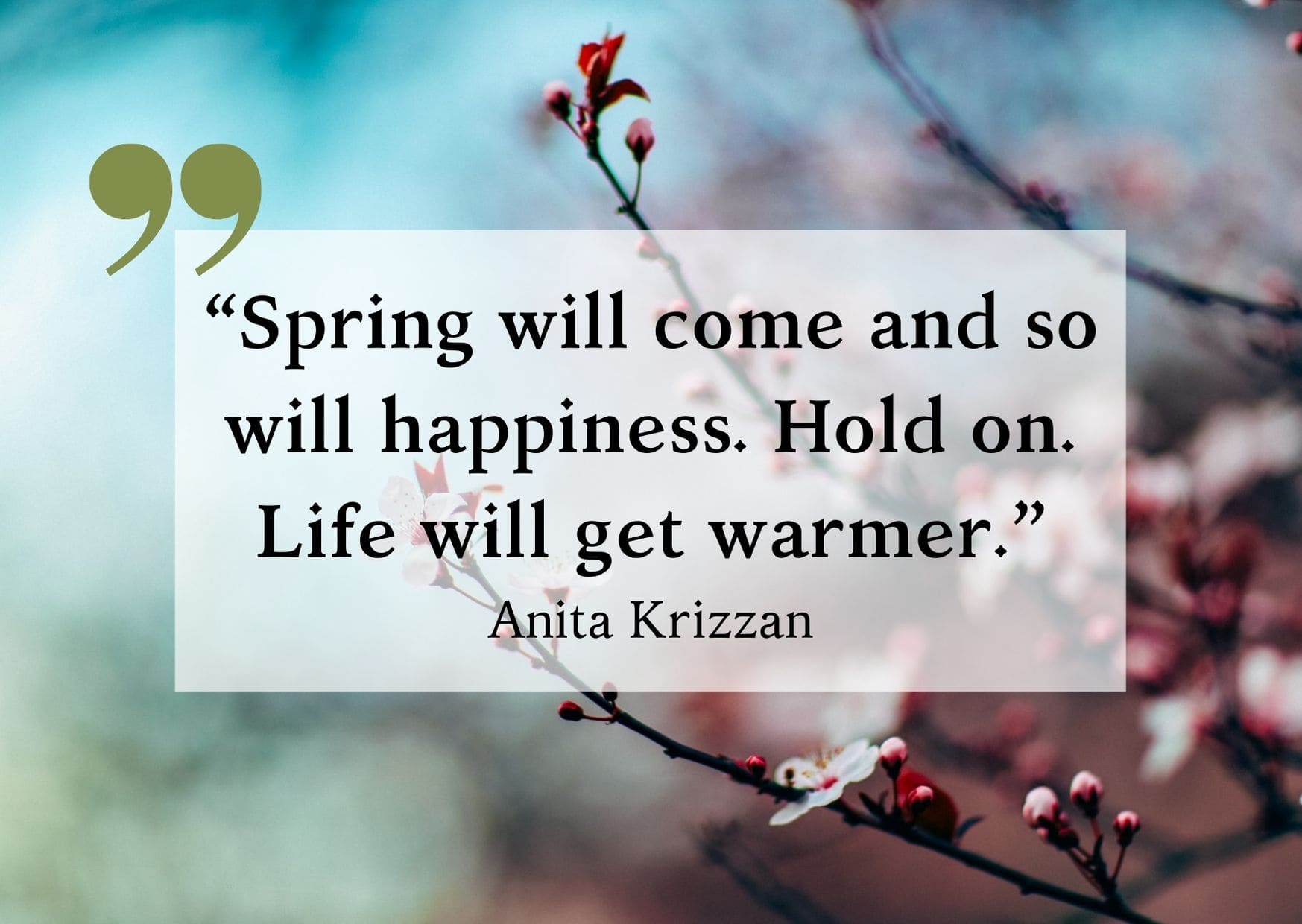 ---
Covid Puppy Explosion! Dreams do come true!
• Janet Logan & Tom Arndt family welcomed their gorgeous Portuguese Water Dog Elle last October - meant to post her sooner!


• Louise Lalonde welcomed home her little dickens - Oliver, who was born on Halloween. He is a King Charles Spaniel and they live happily in Vancouver.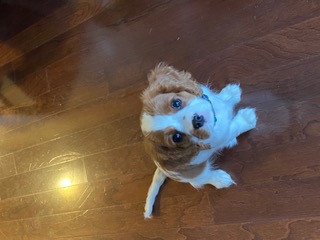 • Sheila O'Toole is in for double trouble and double the love. Miss Moira Agnes O'Toole and Master Thornton Oscar O'Toole! (Moira is the cream and Thornton is the caramel!) They are maltipoo twins from the same litter!). They were rescued from being sold at a livestock auction in Southern Ontario in January.

• Neeta Logsetty & Joe Ryan family - Brought home their adorable Cockapoo puppy Yogi on February 20/21!

Kongratulations to our February KK winner Kathleen Harquail - hope you REALLY enjoyed your gift to Chocolateria - Yum!
Kongratulations to our March ANNUAL GRAND PRIZE Winners - Jane McNamee, Ed Zielinski, John Mayberry, Trisha Keyes-Bevan. EACH WILL RECEIVE a $250 gift card for THEIR personal favourite local restaurant! Restaurants chosen include Cool Hand of the Girl, Nodo and Barque. (click each name to visit directly their websites)
Love supporting LOCAL!

Record home sales in the Greater Toronto Area (GTA) continue as buyers remain confident in their employment situations and took advantage of ultra-low borrowing costs. With multiple buyers continuing to compete for many available listings, double-digit annual price growth was the norm throughout the GTA, with stronger rates of growth in the suburbs surrounding the City of Toronto.
GTA REALTORS® reported a 52.5% increase compared to sales reported in February 2020. Looking at all areas of the GTA combined, the condo-apartment segment led the way with a 64% sales increase compared to last year, with simi-lar rates of increase in the '416' and '905' area codes.


"It's clear that the historic demand for housing experienced in the second half of last year has carried forward into the first quarter of this year with some similar themes, including the continued popularity of suburban low-rise properties. It's also evident that the supply of listings is not keeping up with demand, which could present an even larger problem once population growth picks up following wide-spread vaccinations later this year and into 2022," said TRREB President Lisa Patel.
The MLS® Home Price Index Composite Benchmark was up by 14.8% year-over-year in February 2021. Over the same period, the average selling price was up by 14.9% to $1,045,488. While market conditions were tight throughout the GTA re-gion, the detached, semi-detached and townhouse market segments in suburban areas were the drivers of average price growth, with annual rates of increase above 20% in all three cases.
Number of new listings, sales and per cent change in 416 Toronto Area for February 2021
"In the absence of a marked uptick in inventory, the current relationship between demand and supply supports continued double-digit average home price growth this year. In addition, if we continue to see growth in condo sales outstrip growth in new condo listings in Toronto, renewed price growth in this market seg-ment is a distinct possibility in the second half of the year," said TRREB Chief Mar-ket Analyst Jason Mercer.
Average Price by Major Home Type in the TORONTO 416 area for February 2021

Canadian Women's Foundation in honour of International Women's Day. CWF fund programs across Canada, prioritizing communities where the need is greatest. These programs address four urgent issues: gender-based violence, eco-nomic security, girls' empowerment, and inclusive leadership.
The COVID-19 pandemic is having an unprecedented impact on vulnerable women and girls throughout Canada.
• 73 programs funded across Canada
• 29 programs serving remote communities
• 26 programs primarily serving First Nations, Métis, and Inuit communities

Sistering is a multi-service agency for at-risk, socially isolated women and trans people in Toronto who are homeless or precariously housed. Our JKTeam was lucky enough to have volunteered at the 962 Bloor St. W. location in November 2019 and learned first hand what a very special organization this is. The numbers are astounding on how many individuals they reach, and how extensive the need is. Imagine now, during this cold winter snap, and Covid... We are so happy to support them. There are so many shelters and agencies doing so much good to help our fellow Torontonians.


If you are in the position to pay it forward, please, donate to one of you favourite charities during this special time of year.
A company's success is strongly impacted by the customer reviews and for those of us in real estate, Google reviews and Facebook reviews create the biggest impact. We are asking for your help to go online and add your input and we will happily donate to a charity of your choice for your efforts!

You can do it on Google Maps here (it's very very important that you write a comment as well in addition to the rating), or you can also leave the same review on JKT's Facebook page here by clicking on "Yes" next to the "Do you recommend the JKT?" It's true, 5* reviews are almost as precious as a referral nowadays!

---

Interested in new build condos and townhouses? We have access to pre-public sales of new developments. Be sure to get in touch to take advantage of this leg up!

---
This Month's Featured Property
~ 17 Sorauren Avenue | West Toronto - Roncesvalles

Roncesvalles! Super solid purpose built mid century triplex converted into a fabulous single family home with basement suite in Roncy! Renovated with permits - cool styling, open concept, flooded with light, spacious 3 bedrooms plus office, double garage, just steps to shops and amenities! For Sale - $1,249,900
---
A continuing column of the Julie Kinnear Team's sales...
 

 

 

 

11 Manorpark Dr. ~ Henry Farm, North York


Sold below asking price (represented buyer)


870 Jane St #103 ~ Rockcliffe Smythe


Sold below asking price (represented buyer)


 

 

 

 

 

 

155 Dalhousie St. #501 ~ Heart of Downtown

Sold at asking price - JKT listing


70 Lobo Mews ~ Islington & Bloor

Sold above asking price - JKT listing


 

 

 

 

36 Howard Park #308 ~ Roncesvalles


Sold above asking price - JKT Listing


43 Bralorne Cres. ~ The Valley


Sold above asking price - JKT Listing

 

 

 

75 Wynford Heights Cres. #801 ~ North York


Sold under asking price - JKT Listing

---

Did You Know? We have a large number of awesome trusted realtors in different towns and communities across Ontario, Canada and Internationally. Just get in touch so we can introduce you.
---

Our Purpose
Our purpose is for you to be so outrageously happy with the service we provide that you gladly refer us to your friends and family before you've even bought or sold with us.
---
 
 

Jen

I had a red squirrel problem in my bedroom ceiling. I emailed Pest Protection Plus and they responded right away. They sent someone within two days. The person who came was early, had a walk around the property to see if there were any other entry points, and installed a one-way door to the spot where the squirrels were get-ting in. They were so efficient, professional and nice!



Pest Protection Plus Inc.
1-888-510-5277

www.pestprotectionplus.com

 

Holly

It's kind of funny that I was going to suggest a pest control company but Jen beat me to it! While I'm at it, I may as well mention Snap Pest Control. The owner Joe was like a CSI detective for mice, and even makes his own bait flavouring it with M&Ms and Captain Crunch (apparently mice love it.) He could seriously have a reality show.

 
I also like the Youtube Channel "Helpful Vancouver Vet" I found "Moving with Cats" to be useful for clients who are worried about how to help their feline friends adjust to packing and moving (he has an episode for dogs too.) I came upon the channel because I was looking for a video demonstrating how to give a cat medicine. The vet obviously loves animals and really is helpful.



 

Jay

Wednesday is a great day! Why? Glory Hole Doughnuts on Queen Street West opens up once again for the week! Put up a 'Coming Soon on MLS®' Sign at our wonderful new JKT listing at 17 Sorauren Avenue in the heart of Roncesvalles…. Then sauntered around the corner to get the Best Doughnuts Ever @ Glory Hole! Bought a London Fog and Raspberry glaze doughnuts and three Lemon Ricotta balls. They didn't last past lunch!



 

Julie

3LostDogs.com - Our online dog trainer of choice - Jake the owner/trainer is amazing. Very realistic and relatable, promoting positive reinforcement and building a strong bond with your dog. Our wee puppy Georgie is learning, and so are her Moms!

Meat Me In the Junction - This meat delivery service has a been a game changer for us during Covid and the lockdown. Healthy, delicious and affordable, situated in the Junction neighbourhood. Their products are all sourced from local farms, antibiotic free, and delivered to your door in conveniently frozen & vacuum packed separately for freshness. Huge variety and really down to earth owners, who do all the legwork in ensuring quality and best practices are being used.
 

Brenda

One of my favourite things through this whole pandemic has been walking around the neighbourhood and admiring the numbers of dogs out walking with their owners both during the day and nighttime too. The kinds of dogs, the varied age of the walkers and the wild fashions that dogs and humans wore in the cold weather were fun to observe and a great healthy and legal lockdown exercise.
 

Kevin McCormack's If This Time Poem on Youtube - What a great way to start your day - inspirational, aspirational, accessible and inclusive of all ages and circumstances. Written during Covid and very moving. Julie also used it when teaching a group of realtors to go deep as it really resonates. Everyone loved it. Enjoy!