Vol. 34, Issue 1, January 2021

---
Howdy!
Happy New Year! How are you doing? We truly hope you and your loved ones are safe and well during this extremely challenging time and 2nd state of emergency. Can't imagine what any parents of school children are going through these days. A big thank you and deep respect goes out to the front line and essential workers.
On a lighter note, I have to admit it is fantastic to have more sports going on. It was awesome that Edmonton, Canada was able to host a successful World Jr's tournament and now the Leafs playing - and the all Canadian NHL? Woohoo! For you football fans, the NFL playoffs is wild & exciting, and of course the Raptors back in action is the best! Hope that the Aussie Open works out too.
The JKT enjoyed quiet and happy holiday seasons. My personal big news was that Mary & I welcomed home our new female Shih Poo puppy Georgie just after Christmas. It was a bit of a shock that our breeder made it happen, we thought it would be a year plus wait. Georgie loves to run, play, annoy our older dog Murphy, and is soft and fluffy with plenty of spunk. With Murphy being 9 we kinda forgot those lovely sharp little teeth and the ever on the ready house training days… :)
Georgie
As you will read in the Market Watch, the Toronto real estate market has continued to be strong during what is traditionally a quieter time - there is still demand and making up for the delayed spring. Pretty incredible #'s of transactions last year. Our team saw 13 offers on one of our properties recently. Yes, bidding wars are still a "thing". The condo market had a huge # of sales in the last weeks of December and early January to launch a solid come-back. That just goes to show that you really can never predict when there is a shift in the market. Despite the lockdown, 2021 is off to a fast start too.
The continuing record low interest rates are extremely beneficial all around. For example, Jen & I recently refinanced our investment properties and could not believe how low the financial institutions are locking in 5 year rates, including for those properties that are not owner occupied. If you have a mortgage more than 2.6% you might want to inquire with your mortgage broker to see if it worth it to break and renegotiate a better rate. You could save a lot of $ in the long run.
Shopping local and supporting local causes needing extra support is what our team is focussing on even more now during the pandemic. Please share your ideas with us as well to keep that theme alive and support the businesses here in town. Our latest Krazy Kontest prize was a gift certificate for Alimentari. Yet another opportunity to shop local.
Thankfully real estate is considered an essential service so sales will carry on with safety protocols. It is truly a beacon of hope that individuals and families can continue to move forward with their lives and plans in regards to their housing needs.
Stay safe! Keep your social distance, wear your masks and be sure to keep washing your hands!
guiding you home™,
Julie
P.S. Please reach out if you need help. Now is the time for our JKT community to stick together!
P.P.S. If you are thinking about selling later this year, now might be a good time to do a virtual consult to discuss your best fix-ups ups that will add value.
---

Our clients are looking for the best quality information about deciding on best schools and neighbourhoods - that is why we've partnered with a SchoolQ providing invaluable resources! Visit schoolQ.ca/juliekinnearteam & let us know what you think!
---

---
Congratulations to Handel Wright for starting a new position as Senior Advisor to the President on Anti-Racism and Inclusive Excellence at The University of British Columbia
Congratulations to Cory Lynge and Sophie Alden who welcomed baby John Grey Lynge into the world on January 4th. 
Zelia Curran has started a gardening business. Book her early, spring is around the corner!
Cindy Farrell, Jordan Bray & their kids Elliott and Hattie are overwhelmed with joy and love for their new family member a Goldendoodle they named Poppy.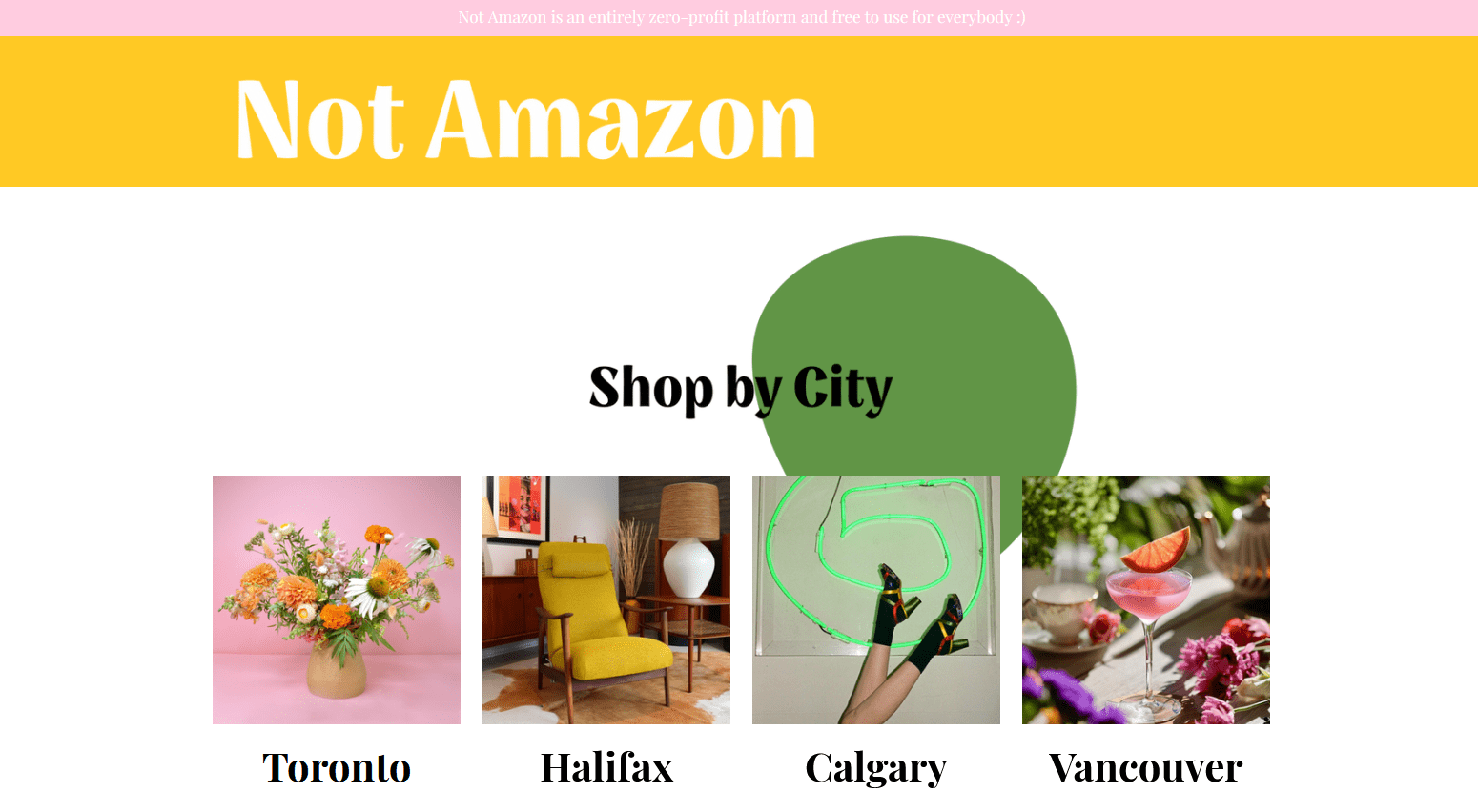 Have you tried Not Amazon - Toronto yet? It is really neat. You will discover all sorts of local Toronto shops and stores and services that will help that you can reach on-line. Keep supporting your local neighbourhoods, they need you! Find them HERE.

Kongratulations to our December's Krazy Kontest winner Jessica Goodman - hope your gift card to Cookery gave you a little extra something fun for your own kitchen!
Kongratulations to our January Winner Niranjan Logsetty - Enjoy the fabulous Alimentari, a personal favourite!

Despite an unprecedented year due to COVID-19, including necessary public health restrictions and uncertainty surrounding the economy, Greater Toronto Area (GTA) REALTORS® reported over 95,000 home sales in 2020 – the third-best result on record. The average selling price reached a new record of almost $930,000.
"The GTA housing market followed an unfamiliar path in 2020. Following the steep COVID-induced drop-off in demand during the spring, home sales roared back to record levels throughout the summer and fall. A strong eco-nomic rebound in many sectors of the economy, ultra-low borrowing costs and the enhanced use of technology for virtual open houses and showings fuelled and sustained the housing market recovery," said Lisa Patel, Toronto Region-al Real Estate Board (TRREB) President.


Highlights from 2020 include:
• 95,151 sales were reported through TRREB's MLS® System – up by 8.4% compared to 2019. This included a record result for the month of December, with 7,180 sales – a year-over-year increase of 64.5%.
• Year-over-year sales growth was strongest in the GTA regions surrounding Toronto, particularly for single-family home types.
• The average selling price reached a new record of $929,699 – up by 13.5% compared to 2019. This included an average price of $932,222 in December – a year-over-year increase of 11.2% The strongest aver-age price growth was experienced for single-family home types in the suburban regions of the GTA.
• After a pronounced dip in market activity between mid-March and the end of May, market conditions improved dramatically in the second half of the year, with multiple consecutive months of record sales and aver-age selling prices. 

Number of new listings, sales and per cent change in 416 Toronto Area for December 2020
 "While the housing market as a whole recovered strongly in 2020, there was a dichotomy between the single-family market segments and the condo-minium apartment segment. The supply of single-family homes remained constrained resulting in strong competition between buyers and double-digit price increases. In contrast, growth in condo listings far-outstripped growth in sales. Increased choice for condo buyers ultimately led to more bargaining power and a year-over-year dip in average condo selling prices during the last few months of the year," said Jason Mercer, TRREB Chief Market Analyst.


Average Price by Major Home Type in the TORONTO 416 area for December 2020


CAMH or The Centre for Addiction & Mental Health has been instrumental in the city for supporting family and patients with much needed clinical care in crisis and ongoing healing. Mental Health is Health. CAMH has been at the forefront for example of the opioid crisis long before Covid hit. The needs outweigh the options, so please support if you can today.

Friends of Ruby was founded in 2014 by Egale Canada as Egale Youth Services to meet the needs of LGBTQI2S youth in the Greater Toronto Area. The catalyst was Egale's "Not under my roof" study that shone light on the crisis of LGBTQI2S youth homelessness due to disproportionately high rates of family rejection, violence and trauma. The COVID-19 pandemic has hit LGBTQI2S youth particularly hard. Friends of Ruby directly supports essential services for LGBTQI2S youth. They provide meals, groceries and mental health aid for vulnerable youth.

If you are in the position to pay it forward, please, donate to one of you favourite charities during this special time of year.
A company's success is strongly impacted by the customer reviews and for those of us in real estate, Google reviews and Facebook reviews create the biggest impact. We are asking for your help to go online and add your input and we will happily donate to a charity of your choice for your efforts!

You can do it on Google Maps here (it's very very important that you write a comment as well in addition to the rating), or you can also leave the same review on JKT's Facebook page here by clicking on "Yes" next to the "Do you recommend the JKT?" It's true, 5* reviews are almost as precious as a referral nowadays!

---

Interested in new build condos and townhouses? We have access to pre-public sales of new developments. Be sure to get in touch to take advantage of this leg up!

---
This Month's Featured Property
~ 37 Wright Avenue| Roncesvalles FOR LEASE

Prime Roncesvalles Village! Renovated 2-Bedroom/2 bath/2 storey Victorian row house. Great Use Of Space. Kitchen walks out to landscaped backyard. Plenty of windows and bathed in natural light. Nestled on a friendly, family oriented tree-lined street. Separate entrance into finished basement. Parking via lane. Steps To Sorauren Park, an off-leash dog park, children's playground & the popular Farmer's Market. Short walk to shops on Roncy & Dundas West. A whole home and lovely yard to yourselves! Available now FOR Lease - $3,300!
---
A continuing column of the Julie Kinnear Team's sales...
8 Royal St. ~ Rockcliffe- Smythe

Sold over asking price - JKT listing


205 Geoffrey St. ~ Roncesvalles


Sold over asking price - JKT listing

1990 Bloor St. W #906 ~ High Park

Sold just under asking price - JKT listing


52 O'Leary Ave. ~ St. Clair West Village

Sold over asking price (represented buyer)


915 King St #110 ~ King West Village


Sold just under asking price (represented buyer)


96 Connolly St. ~ Carleton Village


Sold for the asking price (represented buyer)
---

Did You Know? We have a large number of awesome trusted realtors in different towns and communities across Ontario, Canada and Internationally. Just get in touch so we can introduce you.
---

Our Purpose
Our purpose is for you to be so outrageously happy with the service we provide that you gladly refer us to your friends and family before you've even bought or sold with us.
---
 
 

Jen

Holly

Botham's restaurant in the Junction - bothams.ca
Right next to, and owned by the same owners as the much loved and missed Hole in the Wall. Botham's opened just about 6 weeks before everything shut down in March. They opened for outdoor dining in the summer, then started a cracking good takeout business. I admit I've been going there a lot lately... in fact I ordered Christmas dinner from them, and have been back for many things since. They have fab prepared foods like brined chicken ready for the oven, Sheppard's Pie, Sunday Roast Beef dinner for two a slew of fine con-diments, and some excellent vegetarian options. They also have a fantastic selection of wine. Try their amazing donuts! (hello Orange Boston Cream.) To score a loaf of their ever popular sourdough bread, you'd better get there by 4:00pm, or 2:00pm on the weekend or they'll sell out before you get a chance.

My new ceramic bowl designed by the delightful artist Jessica Hiemstra: jessicahiemstra.ca. It really helps pull things together in my living room. I was going to sell that marble coffee table and get something else (which seems like so much work..) but saw the bowl and thought "that'll do it" and I think it does.



Jay

One of my favourite things is Place St. Sulpice in the Latin Quarter of Paris. Located there, is the famous Church of St. Sulpice. This magnificent structure plays a significant role in the movie, The DaVinci Code. Tom Hanks played the main role. Well worth the visit once the COVID Pandemic is controlled, and we go back to our 'normal' lives.

Julie

Conzo's - this pizzeria opened last year just before Covid and is founded by the same owners/chefs of the previous Emerson and trendy Sugo. @pizzaconzo - open Friday & Saturday 3-9pm for take out near Lansdowne & Bloor. Now more than ever these local independent restaurants need our support. Absolutely delicious wood fired 'za too - which happens to be my favourite food!
Jigsaw Puzzles - (Any time! Not just during Covid!) Yes Pools, Puzzles & Puppies are even more a "thing" than ever these days, and when I posted on Instagram & FB a few of my favourite puzzles that I had recently done, there were a ton of others who are avid too! I'm trading puzzles now more than ever. My favourite brands: Ravensburger for sure. Liberty Puzzles for their intricate wood art, and custom puzzles made with your own photos! It is so relaxing, meditative & challenging.

 

 

Brenda

As an avowed political junkie in these tumultuous times my favourite thing is a fabulous political website called The Bulwark. It was started by a Never Trump group of Republican journalists and operatives who gave up their careers and friends to sound the alarm about the danger of Trump to American democracy. They were prescient, outspoken and funny. Tim Miller is a great writer, Charlie Sykes hosts the best podcasts on the web, Sarah Longwell swung votes to Joe Biden with her Republican Voters Against Trump movement, JVL is a prophet and Bill Kristol a founder of The Weekly Standard is now editor in chief of The Bulwark. Try it, you'll like it.