Vol. 29, Issue 3, May 2021

---
Howdy!
Since last newsletter, I've been vaccinated! YAHOO! It felt incredibly exciting and kinda emotional, knowing how effective even one dose is for reducing the risk of major side effects/symptoms. Hope you have had your chance too…And hey looking at England & how incredibly effective Astra Zeneca has been (they are opening up - including hugging!). England's population is 56 million and their numbers have dropped massively from a weekly average of 53,904 on Jan 10, to 4604 on March 25, to 1782 by May 10, and NO deaths at all today as I write this). I'm certainly grateful to have my AZ shot.
Let's hope even more people get their shot and over any hesitancy. As mentioned I personally want to be part of the SOLUTION! This is NOT about me, this is about the health of our fellow humans around the world. It's time to celebrate this amazing milestone for all of us. This is big. So many more people are getting jabbed, and we are ramping it up. Loved seeing my boys in blue Toronto Maple Leafs all getting their shot, and being role models. We are ALL in this together.

It seems to me that from my observations, the latest lockdown seems to have taken even more of an emotional toll on people, with more struggling mentally to stay up beat, positive etc. Remember to support your neighbours, keep in touch with friends and family and find some laughs to share! Once again with schools closed, we salute you parents and front line workers. You are AMAZING! Fingers crossed for a more open and active summer for all!
Mortgage changes are coming to the stress test as of June 1. It will be interesting to see if people with pre-approvals at previous stress test #'s will be anxious to lock in a deal before it goes up and whether that will affect the market. In order to pass the mortgage stress test, you'll need to qualify at your contracted mortgage interest rate plus 2% or 5.25%, which is the benchmark rate (or floor) used to qualify uninsured mortgages. Currently the stress test level is 4.79% so it is not a huge difference for most borrowers. The new stress test rules will make it more difficult for current homeowners to refinance or renew their mortgages. The interest rates continue to be incredibly low, which is truly remarkable & another good reason to lock into a long term purchase now.
As you will read in the Market Watch, the April numbers have been released. Please know that it is VERY confusing to compare April 2020 to April 2021. Last year, April was part of the initial scary lockdown, I remember clearly how unpredictable our lives and certainly the real estate market was.
Looking at numbers that were not reported in the condensed version of Market Watch… Feb 2020 was the peak of average condo price in the history of TRREB at $722,675. It tumbled after that to a low of $625,000 by Christmas. It took a full year, but condo prices have officially recovered from the effects of the pandemic. April average condo price was $727,137. Real estate continues to be a great long term investment for your portfolio.
If you have a friend or colleague or family member looking to be guided and protected through this hairy real estate climate, please let us know, we are happy to take care of them.
guiding you home™,
Julie
P.S. Stay safe! Keep your social distance, wear your masks and be sure to keep washing your hands! Please reach out if you need help. Now is the time for our JKT community to stick together!
P.P.S. If you are thinking about selling, now might be a good time to do a virtual consult to discuss your best fix-ups ups that will add value.
---

Our clients are looking for the best quality information about deciding on best schools and neighbourhoods - that is why we've partnered with a SchoolQ providing invaluable resources! Visit schoolQ.ca/juliekinnearteam & let us know what you think!
---

---
Maureen O'Neill & Mike Appleton just brought home their new love - their puppy Gatsby. It was a big decision after having gone through the love and loss of a pet… but they are very excited and had something to look forward to during Covid lockdown!
Gatsby
Tori Wright is the co-founder of a very exciting start up - VOOMcart - it is amazing for Torontonians who yearn to walk and do their shopping instead of getting in the car. Julie received her Voomcart the other day and it is fantastic. Their hope is that a simple, efficient and stylish new design will inspire millions of people to walk more. We want to start a revolution around the oldest, and cleanest, form of transportation there is. Find out more about it here.

Eliot Chan is excited about his recent appointment as Software Engineer at Twitter.
Mary going out on her new Electra Vale Bike (read about our new e-bikes here)

---
Kongratulations to our April Krazy Kontest winner Justine Shelston. We are continuing the theme for prizes - upping the $$ and supporting local restaurants. Justine chose to support Dil Se - a popular Indian Restaurant on Roncesvalles - delish! 
Love supporting LOCAL!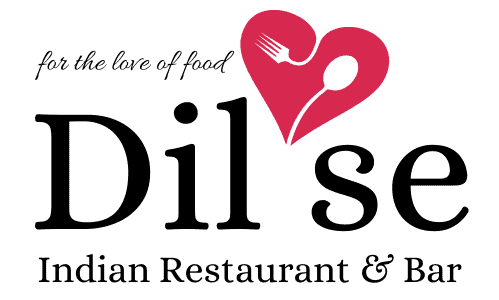 GTA REALTORS® Release April 2021 Stats
Home sales in the Greater Toronto Area (GTA) set a new record for April. March 2021 & April 2021 were, in that order, the most sales in the history of TRREB.
GTA REALTORS® reported 13,663 sales through TRREB's MLS® System in April 2021 – a 12.7% decrease compared to the highest number of sales in any month in the history of TRREB, which was March 2021 with 15,652. Compared to the ten-year sales average of 10,000 for the April 2010 to April 2019 period, the April 2021 sales result was up by a whopping 36.6 %.
New listings followed a similar track – down by 8% compared to March 2021. Interestingly, compared to the ten-year new listings average for the April 2010 to April 2019 period, the April 2021 new listings count was up by 18.3%.

"While sales remained very strong last month, many REALTORS® noted a marked slowing in both the number of transactions and the number of new listings. It makes sense that we had a pullback in market activity compared to March. We've experienced a torrid pace of home sales since the summer of 2020 while seeing little in the way of population growth. We may be starting to exhaust the pool of potential buyers within the existing GTA population. Over the long term, sustained growth in sales requires sustained growth in population," said TRREB President Lisa Patel.
The average selling price of $1,090,992 was basically flat relative to March 2021. This was in contrast to most years in the past when the average selling price increased between March & April. It was still up considerably from Feb 2021.

"Despite a modest slowing in market activity in April compared to March, selling prices for all major home types remained very high. Low borrowing costs during COVID-19 clearly had an impact on the demand for and price of ownership housing. While the pace of price growth could moderate in the coming months, home prices will likely continue on the upward trend. Renewed population growth over the next year coupled with a persistent lack of new inventory will underpin home price appreciation," said TRREB Chief Market Analyst Jason Mercer.


RED DAY
Revitalize, Energize, Donate - It's time for our annual giving back "day" with our fabulous brokerage Keller Williams - all of our colleagues around the world are coming together once again asking for your help to make a difference in our own communities. Please help us to fight food insecurity in Toronto.
Donate to our RED Day food drive for Daily Bread Food here

During the pandemic each month we donate to a local charity to give these inspiring charities a bit of exposure & much needed funds. Last month we chose
CUE is a radical arts initiative dedicated to supporting new generation artists who live and work on the margins. Founded in 2008, CUE has provided a range of direct support to more than 290 arts projects in multiple disciplines, led by youth artists (15-29 years old) on the margins. CUE's events enable mentorship and capacity-building for youth, which benefits the larger Toronto community by engaging communities and audiences that are underrepresented in mainstream and conventional institutions, yet represent an increasing percentage of Toronto's population.
Poverty, mental health issues, unstable housing, stigmatizations associated with racialization, immigration, Indigenous and/or LGBTQ identities, amongst other systemic adversity often excludes important artists from conventional career avenues.
In response, CUE has designed a high-access funding program offering not only financial support for art projects, but also consultation in preparing project proposals, support throughout the production process, and opportunities for public exhibition.
CUE operates the Margin of Eras Gallery in Parkdale, a multidisciplinary arts space dedicated to showcasing the work of new-generation artists who live and work on the margins. Obviously in the time of Covid, and galleries shut down, there is an even greater need.

If you're in a position to pay it forward please donate to one of your favourite charities.
A company's success is strongly impacted by the customer reviews and for those of us in real estate, Google reviews and Facebook reviews create the biggest impact. We are asking for your help to go online and add your input and we will happily donate to a charity of your choice for your efforts!

You can do it on Google Maps here (it's very very important that you write a comment as well in addition to the rating), or you can also leave the same review on JKT's Facebook page here by clicking on "Yes" next to the "Do you recommend the JKT?" It's true, 5* reviews are almost as precious as a referral nowadays!

---

Interested in new build condos and townhouses? We have access to pre-public sales of new developments. Be sure to get in touch to take advantage of this leg up!

---
This Month's Featured Properties 
~ 11 Kenrae Road, Leaside. For Sale - $2,095,000.

Stylish Prime Leaside home featuring spectacular Kitchen/Main Floor Family Room! 3 + 1 Bedrooms, 4 bathrooms. Set on an extra-wide & deep lot. Looking for a perfect yard for putting in a pool?? This is it!
~ 283 Evelyn Ave. Junction. For Sale - $1,998,000.

Watch your equity grow with this massive purpose-built triplex on one of the best streets in the Junction! Three-bedroom apartments are rare and this triplex has two of them!
---
A continuing column of the Julie Kinnear Team's sales...
1 Old Mill #229  ~ Old Mill


Sold above asking price (represented buyer)


1 Ruttan Street #107 ~ Junction Triangle


Sold above asking price - JKT listing


16 Valleyanna Drive ~ Lawrence Park


Sold below asking price - JKT listing


987 St Clarens Avenue ~ Corso Italia


Sold above asking price - JKT listing

---

Did You Know? We have a large number of awesome trusted realtors in different towns and communities across Ontario, Canada and Internationally. Just get in touch so we can introduce you.
---

Our Purpose
Our purpose is for you to be so outrageously happy with the service we provide that you gladly refer us to your friends and family before you've even bought or sold with us.
---
 
 

Jen

Words with Friends - A fun game of scrabble you can play on your phone or tablet. You can play with your friends or with other challengers. If the other person is online, you can play in real time. If not, you just make your move and come back once your opponent has made there's. I play with my friends and sister, it is a great way to stay connected during lockdown!

 

Holly

Audible - Audible allows me to listen to books on the go. I use it primarily for business books as I still prefer to read the books I read for pleasure, rather than be read to - I might fall asleep otherwise.

My Garden - I love checking out my garden early in the morning to see what it's been up to the night before. I'm always amazed at how much things can grow overnight.

 

Jay

Paris at Night! The colourful street and building lights reflecting on the Seine. Always a treat to have enjoyed many evening walks in the City of Lights.

And for a favourite closer to home…I just love a Burger n' fries from Five Guys Leaside!

Julie

VidHug app for birthdays/special occasions - what a fab recommendation from our friend Anna. Makes putting together multiple videos from various friends & family who send special best wishes a snap!

My new E- bike from Sweet Pete's Bike Shop - We were well organized by getting our bikes early in the season, and both Mary & I picked up new E-bikes (pedal assist bikes - just like regular bikes but they make biking that much more fun)! Great to spend time together to enjoy hours of fresh air, exercise and easily traverse the city in lieu of public transit or Uber!

Giulietta - Great Italian Restaurant on College just west of Dovercourt. Mary & I enjoyed picking up their "Date Night" 4 course gourmet meal - in honour of Mary's big 60th birthday! Delicious and creative generous portions! Really felt like we were dining out.

Brenda

Maybe because we've been confined with the Covid quarantine all year the world around me outside continues to be my favourite thing. I have loved watching the hillside above the Humber River slowly turn to leafy green from dark brown over the past month. I walk around the neighbourhood and take joy from flowering trees and blooming gardens.

"Hope springs eternal in the human breast..." - Alexander Pope

I am grateful for the love and support and prayers I have received on my journey through our Pandemic year. I am especially grateful for the delicious meals that Mary has made and shared with us!
When all else fails the enthusiasm of the dogs I meet when out walking cheers me up despite any lingering lockdown malaise.