KINNEAR'S KOMMENTS,
Vol. 21, Issue 5, September 2013
JULIE' S SCOOP
Happy almost Fall – we've got a few days left of summer before it "officially" changes and I'm still wondering if the leaves will be changing early or late, with those cold nights in August I was sure that it would go soon, but who knows with this muggy heatwave we're experiencing as I write this.
Speaking of summer, it was fabulous of course, as summer is, as each one of our team was able to take some special time with family & friends. Claire was in Turks & Caicos, Jen was at her Hacienda with her dogs & horse, Steph was cottage bound, like many, their lake had some major tree damage from a tornado that passed through, Tyler celebrated Ashley's 30th in Mexico, Holly had a fulfilling & fascinating "staycation", and Mary & I and the dogs got in lots of cottage time :)
The real estate market steamed right along this summer, and was quite active, making up for the slow start at the beginning of the year. I find it slightly unpredictable though, some properties sold really well, while others were slow, and/or never found a buyer. In these times, I think there are some good opportunities for buyers to buy homes that have been on for awhile and forgotten for the "fresh" listings.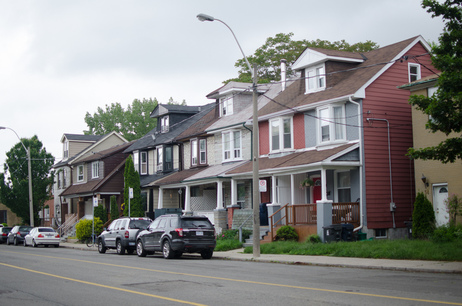 The interest rates are creeping up slowly. Still very affordable though and one of the key drivers of the strong market.
My advice to our sellers is that at this juncture, since we know that prices have risen more than any "expert" predicted, and that there are alot of buyers out there with good pre-approvals wanting to take advantage of their rates and lock into a property, so go for it! This Fall is looking like a great time to sell.
We have lots to look forward to in the next month – a busy selling season, volunteering at the Daily Bread Food bank, conferences to improve our systems and service, our annual Pumpkin extravaganza – (watch out for details) & Thanksgiving.
Guiding you home,
Julie
P.S. We need your help! Your referrals and recommendations are the lifeblood of our business, and we are ready and available to give your friends, family & colleagues the same exceptional experience you had!
Please contact us today!
P.P.S. Keep an eye out for more info our Free Pumpkin give-away on October 19th.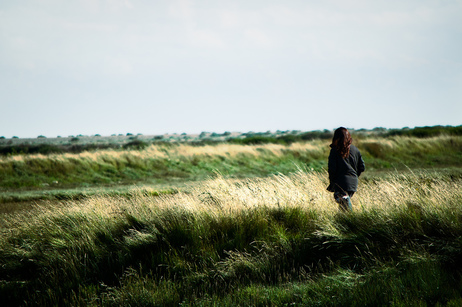 QUOTE of the day:
The time will come when winter will ask you what you were doing all summer.
Henry Clay
 
Chit chat…
Kath Perry & Jim Morrison just got engaged in August. We are all so happy for you Kath - a HUGE congrats!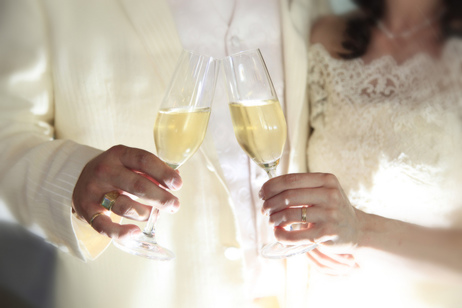 Candice Ware has a fun small business venture making "food jewelry". In addition to selling it on her website she has a booth at the One of a Kind Show. Check it out: CandyWareJewellery
Babies…
Dani Kwan-Lafond & Josh Hehner have the most exciting baby news! They adopted their beautiful & healthy newborn baby girl Neomi in early July.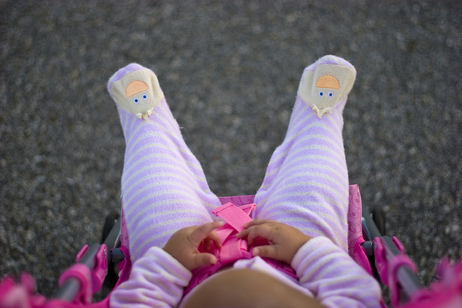 We would like to correct our last baby announcement for Jodi & Ben Hughes and send our apologies for the misprint of their daughter's name. Welcome to the Hughes family Agatha!
MARKET WATCH excerpts from Toronto Real Estate Board
August 2013 Sales and Average Price Up Over 2012
September 5, 2013 - Greater Toronto Area REALTORS® reported 7,569 residential transactions through the TorontoMLS system in August 2013. This represented a 21 per cent increase compared to 6,249 sales in August 2012.
"Sales were up strongly this past August for all major home types compared to last year. Many households have accounted for the added costs brought on by stricter mortgage lending guidelines and have reactivated their search for a home. These households have found that a diversity of affordable ownership options exist throughout the GTA," said Toronto Real Estate Board President Dianne Usher.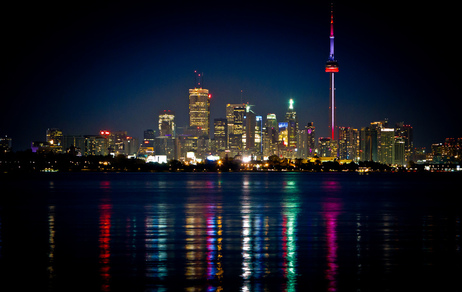 The average selling price for August 2013 was $503,094 – up by almost 5.5 per cent compared to the average of $477,170 in August 2012. The MLS® Home Price Index (HPI) composite benchmark was up by 3.7 per cent over the same period.
"Despite an increase in borrowing costs during the spring and summer, an average priced home in the GTA has remained affordable for a household earning an average income. With this in mind, tight market conditions are expected to promote continued price growth through the remainder of 2013," said Jason Mercer, TREB's Senior Manager of Market Analysis.
Feeling like Giving Back? Charity of the Month – Addus "On The Move"
Addus opened the Eglinton location in 1997 as 'On the Move'. Our friend, client & founder Suzie Addison-Toor was inspired by her sister Jenny Addison to create a local community program for adults with developmental disabilities. Today, Addus has a well-developed team of professionals supporting 50 families annually across Toronto.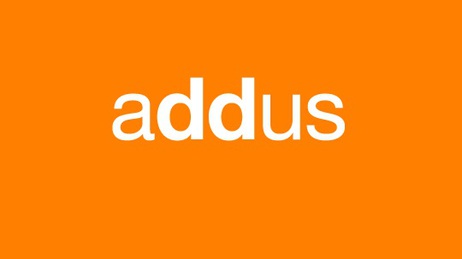 They continue to empower and support people with disabilities as they take charge of their own lives. This support helps to free families from some of the demands of caring for an adult child with a developmental disability, allowing them to help that person blossom. Thanks to the support of individuals, volunteers, community business and corporations, they continue to grow.
To donate contact:
Monica Munoz, 40 Orchard View Blvd Suite #213, Toronto, ON, M4R 1B9 Email:  Website: www.addus.org
Charitable # 896568417RR0001
Many of our clients have had their personal experiences with The JKT caught on video instead of the regular written word – they're even posted on YouTube! We so appreciate your kind testimonials. Our YouTube channel is growing exponentially and has had now over 145,881 views!
What they got! More of our happy buyers have found their new home!!
A continuing column of the Julie Kinnear Team's sales…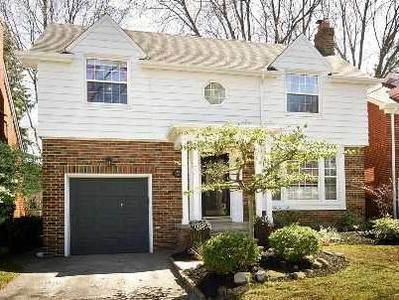 55 Edgemore Drive ~ Sunnylea
Asking Price: $1,198,000
Selling Price: $1,175,000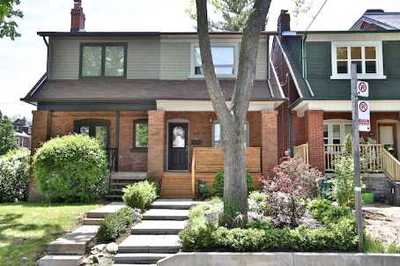 93 Maplewood Ave ~ Humewood
Asking Price: $639,900
Selling Price: $751,000
1320 Islington Ave #2407 ~ Etobicoke
Asking Price: $629,500
Selling Price: $650,000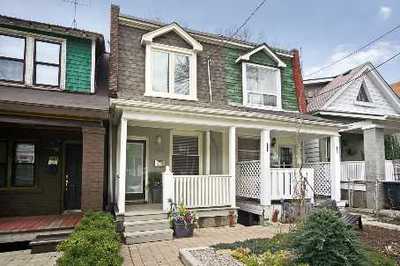 320 Highfield Road ~ Leslieville
Asking Price: $439,000
Selling Price: $519,000
369 Sorauren Ave #511 ~ Roncesvalles
Asking Price: $479,000
Selling Price: $476,000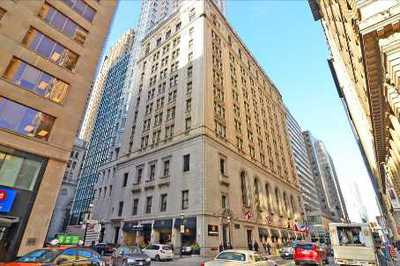 1 King Street West #4001 ~ Bay Street Corridor
Asking Price: $269,000
Selling Price: $265,000
See a For Sale Sign/Sold you were wondering about? We are happy to let you know about houses in your neighbourhood - feel free to contact Steph at:
Our Purpose
Our purpose is for you to be so outrageously happy with the service we provide that you gladly refer us to your friends and family before you've even bought or sold with us!
Why Buy On a Busy Street?
Editorial by JKT member Jen Palacios
Buyers search high and low for their perfect home. It is such an exciting time, with so much to look forward to, yet it is hard to find in our tight/rising market. It isn't uncommon for buyers to see a fabulous house that 'checks all the boxes', except that it is on a busy street. The thing is, buying on a busy street has both pros and cons, the same with houses on every other street!
Consider the PROS:
Better value! Often homes are considerably lower in price compared to a house on a quiet street – the discount can be anywhere from 5% - 20%.
Buyers can afford to get into their preferred neighbourhood that otherwise is out of reach.
It may be a way to get into the school district you wanted
 Imagine finding your 'dream house' that is actually in your price range & area.
Can be very convenient for bus/ transit stops – which is beneficial in attracting good tenants to your investment properties
You won't get snowed-in because the main streets are first to be cleared!!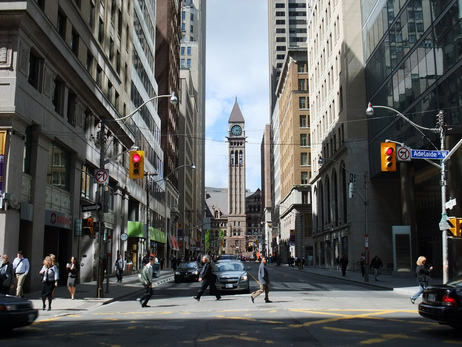 CONS:
Noise can be a factor – need to invest in good windows, and harder to sit on front porch.
There is always a discount on a busier street, so you have to be realistic when selling. In a down market it may be more difficult for re-sale.
If your parking spot is off of the busy street, it may be difficult to get in and out of your driveway
As with everything, there are upsides and downsides – the important thing is to take the time to really think about it. Weigh out the options and decide what you can live with, and what you can live without. Keep an open mind!!
Mortgage rates
Courtesy of Carrie Davidson - Dominion Lending Centres Mortgage Connection Inc. www.carriedavidson.com Phone: 416-693-6946
Fax: 416-693-4103

CURRENT VARIABLE RATE IS 2.60%
CURRENT PRIME RATE IS 3.00%
Some conditions may apply. Rates subject to change without notice! *O.A.C. E. & O.E.
The Julie Kinnear Team's GEMs (Genuine Evidence of Merit):
"Thank you for your hard work. We are very pleased to have this sale done so expeditiously in Toronto with us in Calgary. We will certainly recommend the Julie Kinnear team when we have a chance. All the best!" Judith Dalgleish
The JKT – A few of our Favourite things:
Stephanie
Songza – Pre-made playlists from all generations that my co-worker and I really enjoy. It sure beats the repetitive 10 songs on the radio all day all night!
Ci Gusta – The best make your own gelato/frozen yogurt store new this summer at Bloor/Runnymede. I highly recommend the salted caramel!
Claire
Orange is the new black on Netflix – Just finished watching the 1st season, the writing is brilliant! I was surprised it is actually based on a somewhat "true story" with perfect comedic casting. I really hope it keeps its momentum.
The One That Got Away – The best of fresh fish & chips at Bloor/Armadale. I have tried my fare share of fries in my day and have to say they have the best I have ever tasted. The Halibut sandwich & fish tacos are pretty yummy!
Tyler
My Mexican vacation – Had an awesome sun-filled week in sunny Mexico for my girlfriend's 30th birthday celebration. First time there and it was Hot Hot Hot!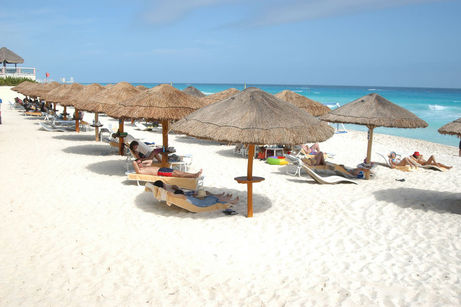 Holly
My favourite things have a bit of a theme this time! This summer I decided to work on organizing my closets. It all started with thin velvet coat hangers. They save so much space compared to wood hangers and your clothes won't fall off the hanger! I found mine at Target. You can find them pretty much anywhere they sell closet organizing items. Don't pay more than $10 for 10! Knowing there was a lot to tackle I hired a professional to help.
I found Suzanne Colmer online at www.yourshopgirl.com. Suzanne is a professional wardrobe/image consultant. She helped me realize why I wasn't wearing half of my clothes & created a great system to find things. She is organized, efficient, stylish, while being friendly & professional. My friends benefited from the clothing purge its also nice to get at least a little money back from the results of an ill-advised shopping trip! Coco's Closet on Jane just north of Annette is a great place to consign gently used women's clothing. http://www.cocos-closet.ca/ They are now taking fall/winter clothing for consignment. It's a 50/50 split on whatever sells.
Love Tailoress in Roncesvalles! Michelle and Sarah can pretty much re-size or re-style anything you bring to them. The shop is an inviting space right in the heart of Roncesvalles. www.tailoress.ca
Huge fan of the Purifying Odour Neutralizer from Victoria & Co in the Junction. Great for freshening winter clothes that have been stored away for the season. An all natural product made from plant enzymes & essential oils. Use them all around the house. or purchase online: http://www.victoriaco.ca/Products_s/4.htm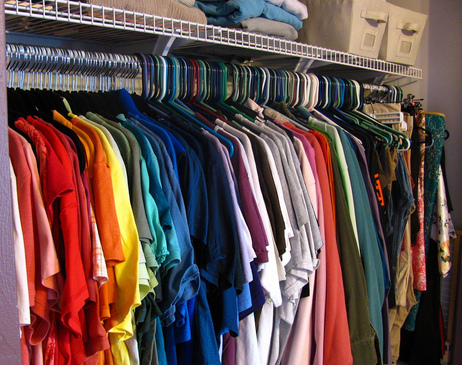 Closet Reorganization by LizMarie_AK
Jen
My horse, Nellie! When I had my week off in the summer I worked with Nellie everyday to help her get over her aversion to people touching her ears. It was making it difficult to put her halter or bridle on. After repeatedly putting her bridle on, and giving her treats, she no longer fights me - in fact, she almost dips her head for me. Amazing what treats will do, they work on everyone… even horses!
Julie
Learning to cook with my Mom! Brenda visited our cottage during that massive heat wave, and I learned not only delicious recipes to wow Mary on her nights she curls in the winter, I also learned out to use the bbq just the exact same as an oven because it was too hot inside. It was ironic timing but a great bonding time for us!
Ursa Restaurant on Queen West - it used to be Bar 1 – they have transformed it into a progressive "molecular gastronomy" type cooking method – unique & delicious.