Who is Holly Chandler?
Holly Chandler has been a licensed Sales Representative since 2004, member of the JKT since 2008, and is passionate about real estate. Holly understands firsthand both the excitement and anxiety of buying and selling a home, the challenges of doing renovations, being a landlord, and the joys and benefits of home ownership. She believes that where you live can change your life, and that everyone deserves to have a home in which they feel comfortable and can thrive.
A longtime resident of High Park/Bloor West Village/The Junction, Holly
has also lived in Midtown and Downtown and has also spent a lot of time getting to know Toronto's east end. She loves helping her clients explore
and discover all the city has to offer. Her favourite way to get around town is by foot - the best way to stay current with the vibe of a neighbourhood and its changes.
Holly has an Honours B.A. in Spanish Literature and French from Western University, and a Master's Degree in Spanish Literature from the University of Toronto - which she pursued while working full-time. She lived for a year in Aix-en-Provence, France, and a year in Salamanca, Spain. With Toronto being the world's most multi-cultural city with over 140 languages spoken, Holly easily finds opportunities to practice her French and Spanish.
Holly strives to learn as much about as many things as possible. That curiosity has led her to travel, learn languages, study improv, cook in a restaurant kitchen, ride horses, fence, do triathlons and eventually complete the Lake Placid Ironman. Among her many interests is music - Holly is a keen singer and songwriter. She also loves to paint and visit Toronto's many art galleries to check out new artists.
According to Holly, one of the most rewarding aspects of her career in real estate has been the opportunity to meet so many different people. She appreciates being inspired by, learning from and about her clients.
Reach Holly directly at (416) 898-0128 or email her at
Some of Holly's Happy Clients - this could be you!
Scroll and click on any of the photos to watch the video testimonials ↓
Learn more about Holly in our Spotlight! ↓
---
---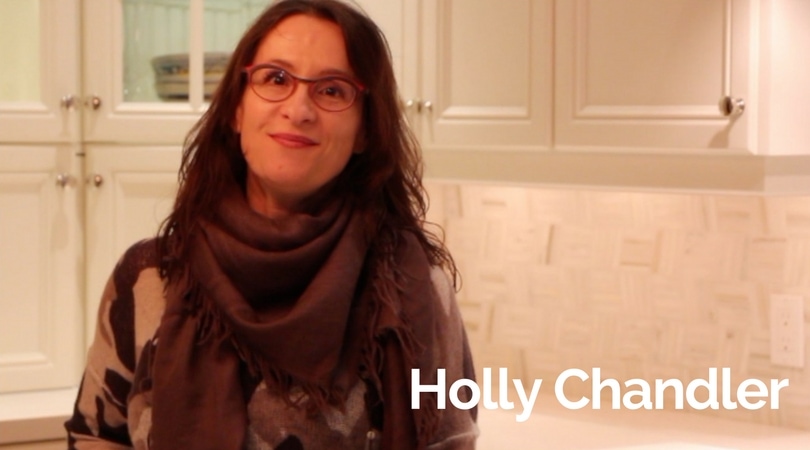 00:56