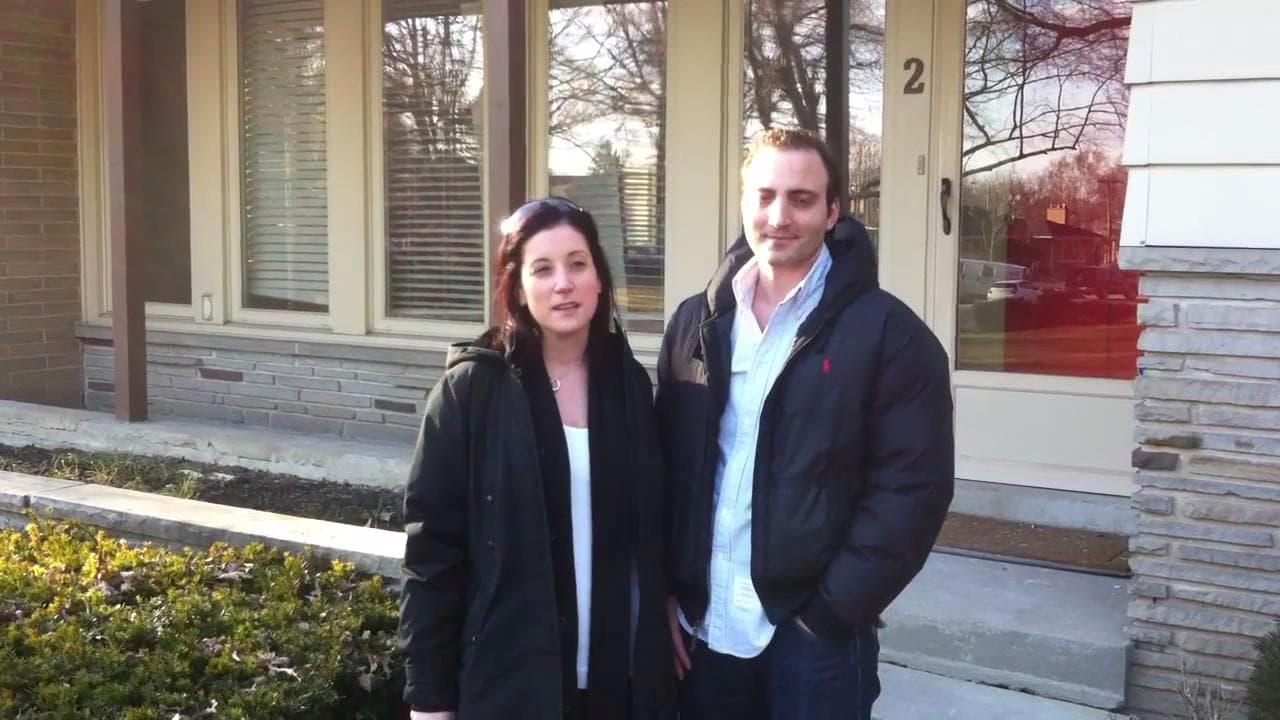 01:11
Daniela and Mike were nervous about selling their condo in Etobicoke to move up to a bigger family home. After being guided through the process of selling with Julie Kinnear and the buying process with Tyler Delaney, they were prepared for the move. Within a few weeks their condo sold, and they found their dream home near their family shortly thereafter!
Daniela: "Hi, I'm Daniela!"
Mike: "And I'm Mike!"
Daniela: "And we started to work with Julie and Tyler back in the fall and we weren't really sure where it was all going. We were living in a condo and had said "Maybe we should sell soon," and Julie and Tyler really helped us figure out when the right time was for us to do that and I think we were at first really anxious because we thought it was too soon, but it ended up being definitely the right move. And we ended up in our dream neighbourhood, totally unexpectedly, and we bought this house and were getting our hands dirty every weekend renovating it.
We're really excited and the whole team was awesome. I liked how every week there'd be a new surprise, whether they gave us a date night at the movies or provided us some really good information on the market. And literally in the matter of five weeks we had sold our condo and bought this home and I think we're really excited for the possibilities on when the renovations are done to finally put our feet up and enjoy this neighbourhood and this house. So thanks a lot, Tyler and Julie and the whole team! And, that's it!"
Mike: "Thank you!"
EV00EV