Every time you move homes, it represents a monumental life change. This feeling is amplified if you're moving from a home you've loved for years of your life. This will add to the stress of moving from the home you are in to the one where you will spend the rest of your life; your "Forever Home".
Like every other move, you have to consider all of the usual issues with moving: financial costs, legal fees, home layout, preferred neighbourhoods, all part of the huge list of things to consider.
No matter whether you've become an 'Empty Nester' or are planning for your future life together, the planning for your Forever Home doesn't have to be as stressful as it sounds.
Adorable home backing onto Magwood Park! Attention first-time buyers, down-sizers, families, singles, locals and nature enthusiasts. This is a rare opportunity!
With some careful planning and consultation, you can not only find your perfect Forever Home, but can save money in the process.
Here are a few considerations for you.
What Does Your 'Forever Home' Look Like?
When thinking about your Forever Home, what do you see? Picture it in your mind.
Do you see yourself in a semi-detached or detached home? If so, have you considered the amount of maintenance it will require?
Would you consider a condominium with no exterior upkeep required?
Did you want to be close to the downtown core, or is suburb living in your future? What amenities do you need?
These are the types of questions that will help you pare down your options to what it is you want.

Considerations for a House
You may decide a semi-detached or detached home is in your Forever Home future. When picturing your house, think of the layout you want to meet your lifestyle. For example, consider what the impact of several flights of stairs will have in your later years. You may want to consider looking at single-floor bungalows instead of multi-flight houses.
Think of the number of rooms you'll require for yourself or any guests over the holidays you'll want to have stay over. You may also want to consider quarters for in-home caregivers.
Look for homes requiring little-or-no maintenance, unless you enjoy working with your hands and doing the renovations yourself to stay active. If renovation is required, consider this when you are budgeting for your home.
Also, think of the exterior maintenance required for your home. Snow shovelling, lawn mowing, gardening and raking are great ways to exercise, but also consider any health conditions you may have.
Sold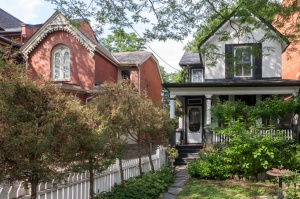 $1,249,900
Story Book Victorian Gem With Basement Suite & Garage/Studio.
This is by far one of the coolest homes you will find on the market today! Escape to a different sense of time and place in this beautifully refurbished 1880's 2 storey detached Victorian with modern day bells and whistles yet oozing original period charm, craftsmanship and character throughout.
Condominium Living
Condominiums provide single-floor living with elevator access and no need for exterior work. No need for mowing lawns or shovelling walkways anymore. Condos are becoming more and more popular with people looking for their Forever Home.
However, consider the amount of space for your belongings. You've lived a lot and have acquired items with a lot of sentimental value. Make sure you've got the space to bring them with you.
Where Do You Want to Live?
Always consider the location you always pictured for your Forever Home. Consider the view you always wanted. Whether it's rolling hills in the country, or the bright and vibrant city line, pick the home location meeting your expectation. For example, even though you picture yourself in the country for retirement, you may find you've got the "city in your blood" and won't want to leave from all the treats of an urban centre.

Make sure you do some soul-searching to determine your locale. One way to start this exercise is to take out a piece of paper and mark out columns for every day of the week. In each day, write down how you picture filling your day; golf dates with friends, volunteering at a local charity, runs in the country, weekly book club or board game nights with friends. Once you consider how your "Forever Days" look, you'll have a better sense as to where you want to spend them.
Also consider the facilities and services you want nearby when determining your location. Access to groceries, activity centres and parks may be some of the things you consider when you're looking for a place to live.
Sold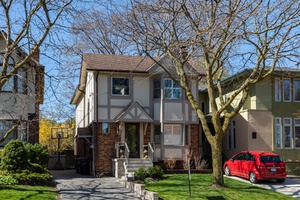 $2,095,000
Prime Leaside! Gorgeous & bright topped up bungalow "new build style" with spectacular Kitchen/Main Floor Family Room!
What Are the Costs?
When budgeting for life in your Forever Home, make sure you consider the ongoing costs. Yes, this is the "last home you'll ever buy", but make sure you budget for all of the costs you'll face going forward:
Property taxes on houses
Monthly maintenance fees for condominiums
Any ongoing mortgage payments
Utilities, cable and phone costs if not included
Budget for maintenance
Consider these additional costs and consider how much your savings will be impacted.
Tell Your Professionals What You're Looking For
As you can see there's a lot to consider here. This is where the trained professionals at the Julie Kinnear Team can help with the details. Our team can help you find the right neighbourhood and domicile you're looking for. We'll work with you and your budget and help you plan for life in your Forever Home.
The more honest the discussion you have, the better your choices will be. All of this is important when trying to get you to the home you'll want to live the rest of your life in. Let the Julie Kinnear Team get you there.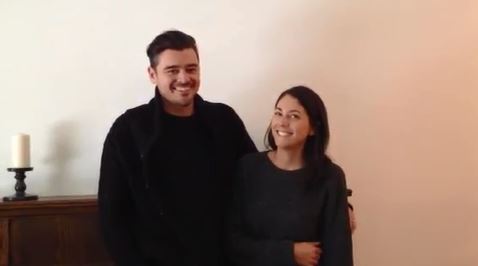 00:45
Felicia and Brian:
"We've had the most incredible experience, from start to finish, working with Holly and the team. We were pleasantly surprised about how quickly it came along in what's a notoriously scary market and we're extremely happy right now. We found our dream house, quickly and confidently!"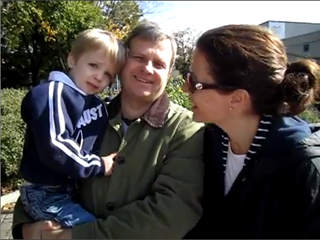 00:39
Kevin & Jennifer:
"The thing that I remember most that was the best for us was that we looked for a long time and there was no pressure!"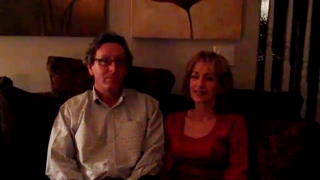 02:03
Linda and David:
"It was just good to be able to reflect on each home and not feel that you have to make a decision about buying something that just wasn't right."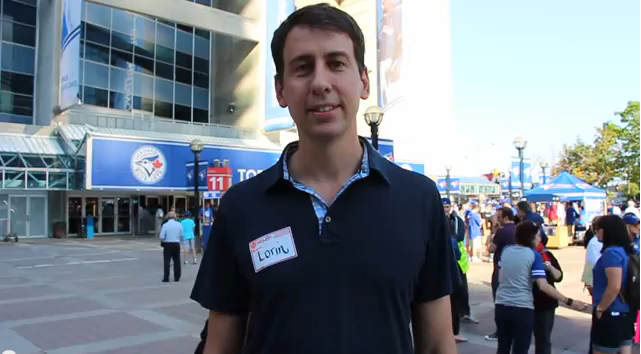 00:33
Lorin:
"During the selling process we felt that she's really working hard for us and it's sold and we couldn't be happier. I give a 'highly recommended' for the JKT."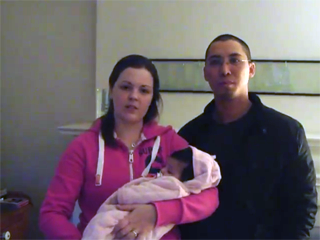 01:05
Liz & Kelvin:
"Jen was really helpful and answered all our questions and really there was no pressure at all, like it was very laid back, whatever we were comfortable with. Because sometimes when you work with real estate agents, they are putting a lot of pressure on you to make a decision. We just really felt like she's on our side."
Rhys and Meredith:
"It was the first time in three home purchases where we actually felt we had an amazing value from a real estate agent."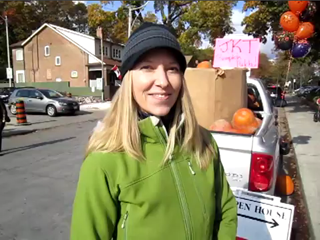 00:29
Julie:
"We are so happy to have found the JKT. We were referred to them by a friend and heard such wonderful things and can't say enough about them ourselves."
TV00SK