Opposites attract on hip Queen Street East
By: Vicki Sanderson | Homes, | Published on Fri Mar 28 2014
Queen West may once have been Toronto's hippest street. But these days it's Queen St. E., from about River St. to Greenwood Ave., which now has the higher cool quotient.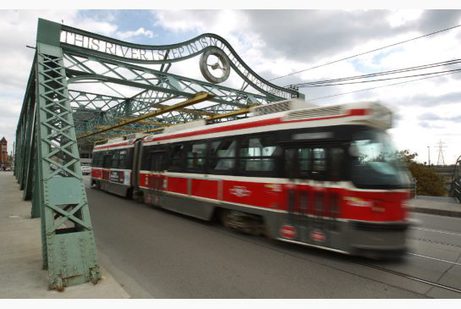 Fronting two up and coming districts — Riverside, which runs along Queen St. E. between the Don Valley Parkway and Degrassi St.; and Leslieville, which runs roughly between Booth and Vancouver Aves. — it's a stretch that local realtor Julie Kinnear says is booming.
"It's still arty and bohemian, but it's becoming more attractive to young families with kids,"
says Kinnear, adding that sales of condos and lofts are especially brisk.
"They're an affordable way to get in,"
says Kinnear, who points out that single family homes (many semi-detached) in the area can easily go $80,000 or more above asking.
Read the whole article in The Star