Solar energy is becoming more accessible, and solar panels are being integrated into much more sophisticated gadgets than calculators. The use of this non-polluting and renewable energy is growing at a rate of 35 per cent a year internationally, according to the Canadian Solar Industry Association. More and more producers are integrating renewable energy both into the process of manufacturing as well as the final products.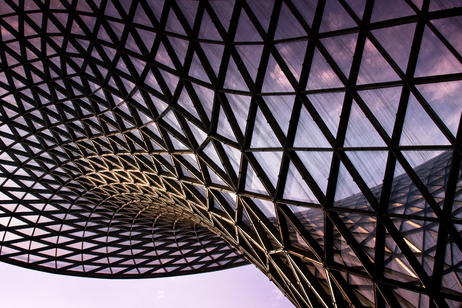 Renewable energy is an important source of power — especially nowadays, when we use tons of electronic devices. A study conducted by the International Energy Agency (IEA) found that computers and mobile phones account for approximately 15 per cent of home energy use, which is about 1,650 kilowatt-hours or 2,200 pounds of CO2 emissions per year per household. Paul Waide of the IEA pointed out,
If we were to use the most efficient technology available, instead of doubling or tripling energy consumption we could hold it almost flat.
Here's a list of the top 10 solar-powered gadgets that can help reduce your everyday energy consumption.
Hybrid Solar Lighting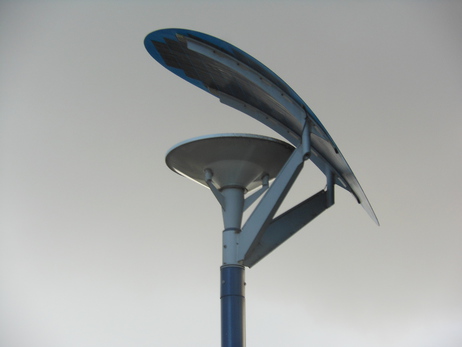 Artificial lighting is one of the major energy consumers in Canadian cities and homes. Hybrid solar lighting provides an efficient solution, reducing energy consumed in residential, commercial, and institutional buildings. This system combines solar with artificial light, capturing sunlight and channelling it directly through fibre optic cable bundles into rooms instead of converting the light into electricity. Bill Lekas, energy manager at San Diego State University, suggested,
The great thing about hybrid solar lighting is that we're getting peak light output during the time when there's the greatest demand for electricity. That saves us energy during the part of the day when electricity costs the most, and the reduced demand could reduce the incidents of rolling brownouts.
However, there are many different options when it comes to creating artificial light using solar energy. For example, EfstonScience, Canada's leading retailer of scientific and technical products, has designed a solar-wind high-efficiency LED lighting system that offers real-time management, monitoring, and troubleshooting as well as solar power. Their hybrid lighting system contains one or two solar panels, includes an Internet connection on every pole (which allows them to monitor performance and manage problems remotely), and generates enough energy to maintain artificial light from dusk 'til dawn. King Township, the City of Toronto, and Ontario's Centennial College already use the system.
Generator Solar Laptop Charger
The Generator Solar Laptop Charger is a voltaic laptop bag that features an integrated 16.8 watt, waterproof solar panel that allows you to charge your laptop on the go. David C. Mercil pointed out some pros and cons of this gadget in his review:
The solar panel can detach from the case, which is a relief because I don't intend to use the case itself. Note, however, that the screw caps are made of plastic and are easily damaged.
The bag weighs about 2 kilograms and includes a V60 battery, which can power not only your laptop but also a cell phone, tablet, camera, or other hand-held electronic device. An hour of solar charging provides approximately 45 minutes of run-time on energy-efficient laptops, and the V60 battery requires seven hours to fully charge in direct sunlight.
Solar Cases for Tablets and Kindle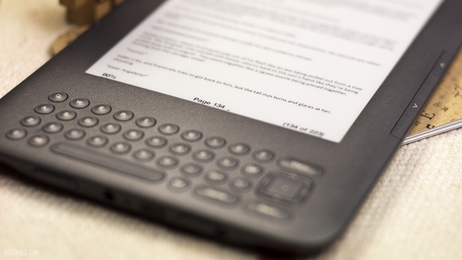 Kindle 3 by Zhao!
The growing popularity of tablets and Kindle has given rise to various solar-powered cases for these devices. The Spark Tablet Case includes a lightweight, durable, and waterproof solar panel that generates 8 watts of power in direct sunlight and fully charges an iPad in ten hours with direct sunlight. Apart from the iPad, the case supports a huge variety of modern tablets. It includes a battery pack that can charge with sunlight or a USB connection and holds enough energy to fully charge an iPad.
Moreover, the new Spark solar-powered case for the Amazon Kindle e-reader not only allows readers to charge their devices by leaving them in the sun, but also includes a backup battery that provides three months of reading time in normal sunlight without using the Kindle's own power. The backup battery takes eight hours to fully charge. The solar case works very well, but according to some users, there are some minor inconveniences:
The cover is a little bulky, about 3/4" thick. It makes the Kindle the size of a normal paperback book. The Kindle fits snugly in the case and can be a pain to take out. A butter knife will pop it out with no damage.
Logitech Wireless Solar Keyboard K760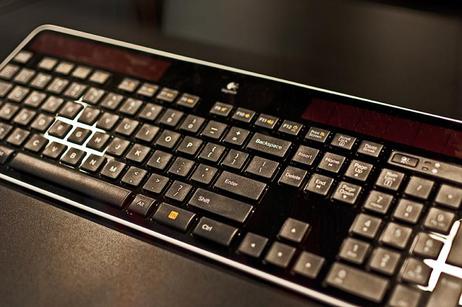 Logitech Wireless Solar Keyboard by mbtrama
Logitech came up with a great solution for users who are fed up with battery hassles. Their K760 keyboard is powered by any kind of light, including low lamp light as well as outdoor light. Various users confirmed that the keyboard doesn't have any problems when switching between different devices:
My MacBook is linked to BT Key #1, my Dell is linked to BT Key #2, and my iPad is linked to BT Key #3... This keyboard works seamlessly with all three.
The 8 millimetre thick keyboard is compatible with Mac, iPad, as well as iPhone and other devices and allows users to switch between devices via Bluetooth without having to pair the keyboard with the device each time. The fully charged battery lasts for three months — even in total darkness.
Solar Camera Strap
The Solar Camera Strap is a perfect gadget for enthusiastic photographers who like to go on long trips with their DSLRs. You won't have to be afraid of running out of battery during a long event anymore, as a large, flexible solar panel embedded in a camera strap charges your camera on the go. The strap was designed by Weng Jie, and it's still just a concept; however, this gadget has our attention and we're curious to see how will it work out.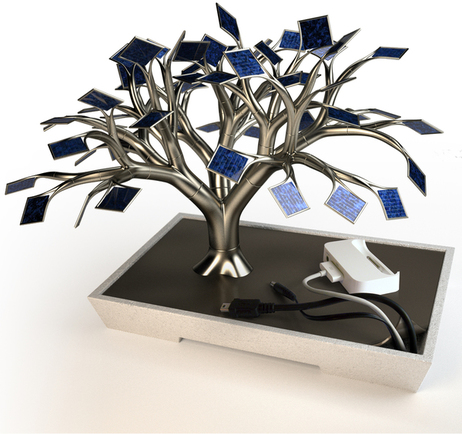 PhotonSynthesis to recharge phone by Angela Barison
Quirky's Ray USB Charger
Quirky's Ray is a solar-powered charger for electronic devices that features a powerful suction cup and a tilting kickstand. These features enable users to charge their devices anywhere they go. You can use the suction cup on any glass surface, such as car or airplane windows. Ray can store enough energy to fully charge a cell phone. The kickstand also serves as a place to store the USB cord, which you use for charging, so it's always at hand. You can pre-order Ray at Quirky for US$ 39.99; however, production won't start until 2,000 pieces are pre-ordered.
Solar Window Socket
The window socket is a great gadget that you can stick to any window, leave to charge, and then use as an outlet anywhere you go. Designed by Kyuho Song and Boa Oh, this small yet very useful device provides a neat way of harnessing solar energy and then using it later. Unlike similar devices, this window plug comes in a very elegant design and operate intuitively. The gadget's major drawback is its 1,000 millilamp hour battery — which is enough to charge a mobile phone, but you won't be able to power devices that require higher voltage. The designers pointed out,
This product was meant to draw out a socket used indoors outward. We tried to design a portable socket, so that users can use it intuitively without special training.
The socket, however, maintains its charge "only" for ten hours, so it may not be the best product to take camping for a weekend.
Solar-Powered Holiday Lights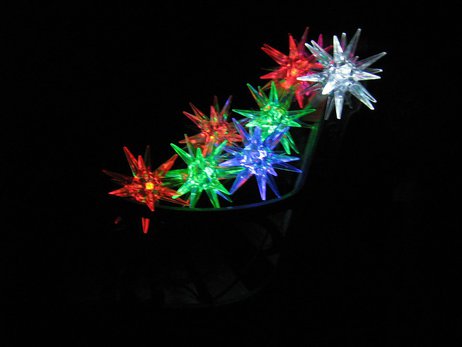 Decorating your home with Christmas lights is usually a daunting task that makes you cope with all the cables — not to mention the bill after the holidays. Hammahacher has come with an elegant solution, introducing solar-powered holiday lights that don't have to tether to an electrical source. Apparently, users find them quite handy. As one reviewer explained,
I didn't want cords running across the patio so solar is the best option. They do have a bit of a blue cast, but they remind me of stars, quite pretty.
More than 100 bright LED lights are powered by a solar panel stake that gives them enough juice to last nine hours when fully charged. The lights offer seven different light patterns to choose from. The solar panel draws sunlight during the daytime and automatically turns the lights on at dusk and off at dawn. The lights should last 10,000 hours, and they come in blue or green.
Solar-Powered Bluetooth Sound System
Rukus is a wireless streaming sound system by Eton that charges through a 40-inch mono-crystal solar panel, allowing users to take their music anywhere. It includes an E-ink display, which is legible even in the brightest sun and also helps to conserve a fair deal of energy. The speaker system streams music wirelessly from your Bluetooth devices in a pretty nice range. The quality of sound isn't bad for this kind of device, but the designers observe,
This isn't an audiophile-grade product and it isn't going to throw down the jams at your next raging party. But, for the passive listener, we can think of no more suitable passive outdoor speaker.
The device has a hard, resilient shell and weighs around 2 kilograms, making it very suitable for outdoor use. Rukus is an easily portable set of speakers ideal for a barbecue in the garden or a camping trip.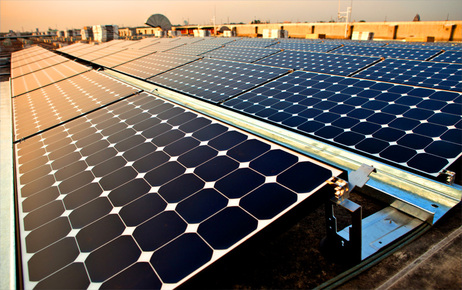 Solar Bottle
The LightCap 300 is a 1 litre, BPA-free bottle with a solar-powered LED cap that turns the product into a solar-powered lantern. Leave the cap out in the sun for a few hours, fill the bottle with water, screw on the cap, and you have a lantern that will illuminate your campsite or tent for up to 12 hours. A satisfied user commented,
It's awesome! I can't tell you how many headlamp batteries you'll save using this thing around the camp site at night. I spent over a month last summer back-country in Wyoming, Montana, and Alaska and never once changed my headlamp batteries.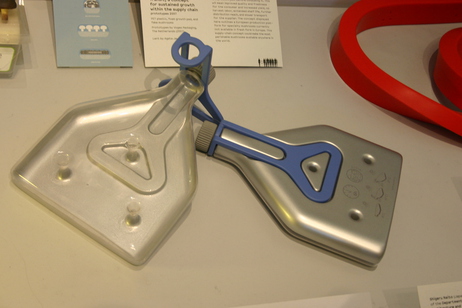 The bottle includes a sensor that ensures that the light is only activated in the dark. The bottle has a 50 per cent wider opening than ordinary bottles, making it easier to clean.