April in Toronto is beautiful — and full of events! It was actually hard to make just a short list, as so much is happening over this month. Check out our list of ideas, and we hope to meet you at some of the featured events!
If you're one of the people who discovered the joie de vivre in French style and wine and cheese are always present on your table, this event is a must for you. You can expect to taste wine, beer, and spirits of the highest quality and unique character from all over the world as well as try fine cheese samples. Naturally, the vast majority of the exhibited products can also be purchased by visitors. The program of the show is packed with celebrity appearances (including James Cunningham, host of the Eat St. series), expert seminars, tutored wine tastings, and culinary shows ± so there are many opportunities to take some time off the wine tasting! General admission is $11 online and $14 at the door. Sampling tickets cost $20 for 20 tickets, and the show is held at the Direct Energy Centre.

Good Food Drink Festival by Claudio Cugliari
All film lovers' hearts in Toronto rejoice as Cinefranco, a ten-day showcase of French-language cinema, returns to the TIFF Lightbox. The festival aims at celebrating and promoting the diversity and richness of the French language and bringing it closer to a Toronto audience. The programming of the festival reflects the diversity of films being made, as it consists of feature films, shorts, and documentaries that will be supplemented by discussions or panels with filmmakers. Visitors can look forward to the North American Premiere of Tango Libre or Esimesac by Luc Picard (an opening film). Just a quick remark for all those who are not confident in their French language skills: all films will be screened with English subtitles.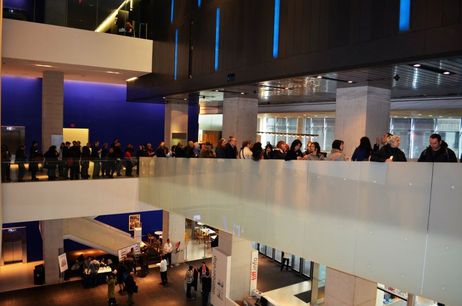 Quite a line!
The Images Festival returns in its 26th season to promote the best of the Canadian and international contemporary media art scene. Just like every year, the programming focuses on the most innovative pieces of moving image culture, with special emphasis on independent and experimental works. The festival is scattered around several venues, as it features different types of art works, including onscreen films and videos, media art installations, and live performances. Thanks to the commitment of the organizers to provide a presentation space for young artists, several great talents were discovered here in the past, and this season should be no different. Ticket prices vary for events, so check the website of the festival for further details.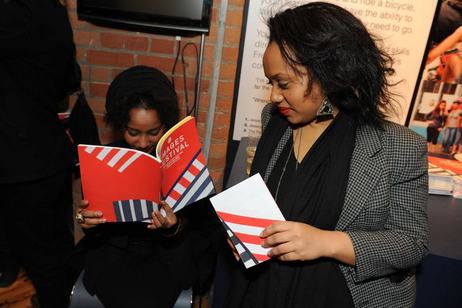 We want to see, too!
The Green Living Show is probably the biggest showcase of all things connected to environmentally conscious living in Toronto. If you are one of the people who are concerned about leading a healthy, more sustainable lifestyle, don't miss this once-a-year event that gathers everything you need under one roof. You can come to check out the newest home and garden improvement options, learn a few cooking tricks for healthy meals, or use the opportunity to shop in the exhibitors' area, featuring thousands of up-to-date ecological products and services. Some of the other activities available at the site include yoga classes, onstage presentations by eco-movement leaders, and expert seminars. Visitors can also easily avoid paying the entrance fee by bringing their electronic waste for recycling.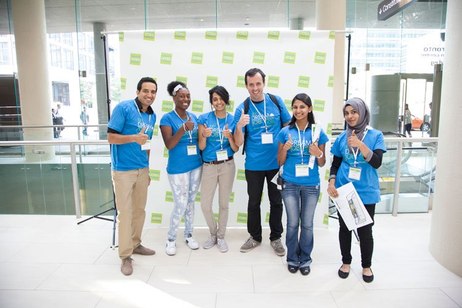 Green Living Volunteers
Do something for our city this spring and join the Trees Across Toronto initiative. The idea of the event originated in Toronto, and its goal is to help one of the grey, treeless areas in the city become green and lively every season by planting shrubs and trees provided by Urban Forestry Staff. This year, Milliken Park and Windsfield Park were chosen to be revitalized by a group of volunteers. Last year, more than 1,500 people helped the cause, so let's hope 2013 will be able to beat this impressive record! Don't miss the opportunity to get out in the spring sun and plant your own tree in a community spirit. Light refreshments will be provided by organizers.
The Toronto Public Library announced the 2013 edition of Keep Toronto Reading Festival that will be devoted to Ray Bradbury and his acclaimed work Fahrenheit 451. The library will honour legacy of the book with a series of discussions, film screenings, and public readings from the book, depicting a dystopian society in which reading is considered a crime. So keep on reading with the library, because as Bradbury once said, "There is more than one way to burn a book. And the world is full of people running about with lit matches."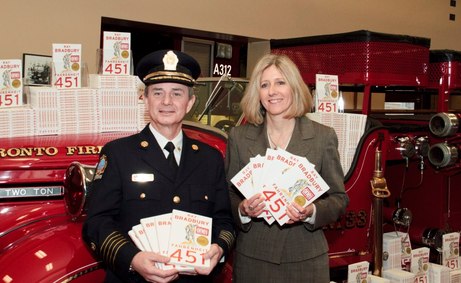 Have you already read the book?
Hot Docs (April 25 to May 5)
Documentary films make it to the big screen at Hot Docs, the biggest North American documentary film festival. The 20th year of the festival features more than 205 eye-opening films from 43 countries. The festival also serves as a platform for industry professionals and filmmakers, as it includes seminars, talks, and conferences on everything connected to documentary filmmaking. Some of the anticipated films of the 2013 edition include The Manor, chosen as an opening film about a family running a strip club, and Fatal Assistance, showing how large parts of aid funds for Haiti were stolen or lost. Tickets to single screenings cost $15, but you can also purchase special festival passes.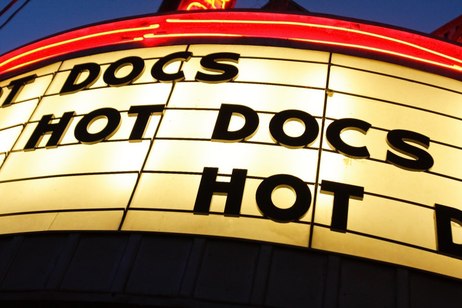 Which film you are going to see?
Do you have any other tips for interesting events coming up in April? Let us know in the comments!