Kick off the fall season right with all the special events taking place in Toronto this September. The Toronto International Film Festival, Vegetarian Food Festival, Just for Laughs, a unique David Bowie exhibition, and much more will keep you busy. Check out our list of the top events and start filling your fall calendar!
Toronto International Film Festival (September 5 to 15)

The Toronto International Film Festival (TIFF) returns in September bigger than ever. The 38th annual edition brings 288 feature films and 78 shorts from more than 70 countries. Some of the most anticipated world premieres are Rush by Ron Howard and August: Osage County by John Wells. Many filmmakers and actors actually join the screenings so the audience can ask questions after seeing a film, and there's also a special "in-depth conversations" segment that brings film professionals closer to festival-goers. The price of single tickets for screenings ranges from $14.50 to $23.50, but most of the special packages are sold out already, so it might not be easy to get to the screenings.
Tim Horton's Southside Shuffle (September 6 to 8)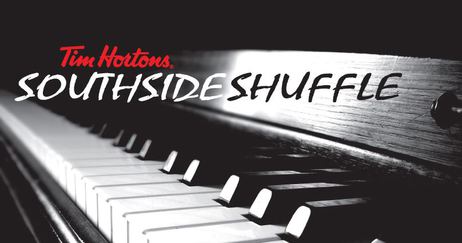 September in Toronto is the month to enjoy great jazz and blues music together with more than 50,000 expected visitors at the annual Tim Horton's Southside Shuffle. The colourful musical mix in the park will feature more than 150 local and international artists, including such names as Mitch Ryder and His Detroit Wheels, Thornetta Davis, Jack De Keyzer, and Susie Vinnick — just to name a few. The performers will kick off their shows at four different stages built in Memorial Park. Like all proper festivals, Tim Horton's Southside Shuffle also provides rich refreshment options at a food court and beer gardens. A day ticket costs $5.00.
Vegetarian Food Festival (September 6 to 8)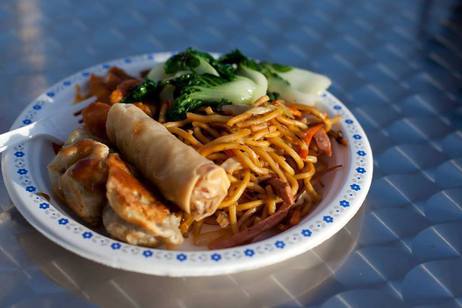 All vegetarians, vegans, and vegetarian-friendly omnivores look forward to the second weekend in September, when the Vegetarian Food Festival is on! Brought to you by the Toronto Vegetarian Association, the festival is the largest event of its kind in North America, attracting visitors and exhibitors from all around the country. Visitors can expect an extensive exhibition where they can shop for creative and innovative products or simply use the festival as a huge foodie feast and taste as much as they can.
There will also be a packed program, including free talks by vegetarian specialists and cooking demonstrations by top vegetarian chefs. Some of the chefs at the festival include the legendary Ms. Cupcake, a Canadian national who made it big with her delicious cupcake bakery in London, Roberto Martin, a vegan gourmet expert who used to work as Ellen DeGeneres's personal chef, and Doug McNish, known for his artisanal creations. Visitors who want to learn some new tricks are more than welcome to join in several cooking workshops led by the chefs. In 2013, organizers also decided to introduce a brand new award called the Toronto Veg Award to recognize the best vegetarian cooking in and around the city.
The fair takes place at the Harbourfront Centre and admission is free.
Toronto Beer Week (September 13 to 20)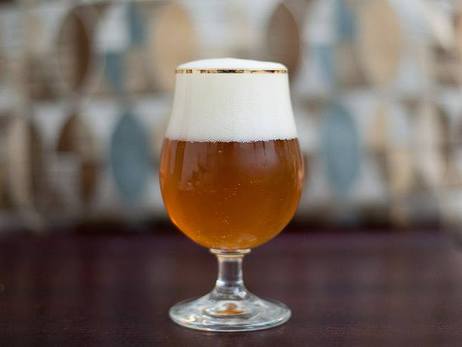 The summer season is over, but the beer season in Toronto reaches its peak during the annual Toronto Beer Week in September. Join the festival and celebrate the amber brew together with the city's most prominent beer connoisseurs. Savour new tastes and learn about the process of beer brewing during talks with experts or by visiting local breweries. The Traditional Homebrew Competition, showcasing the best homemade beers, is also part of the program. Be sure to come out and get inspiration for your own recipes. Venues that have supported the event include the Monarch Tavern, Mill Street Brew Pub, Beer Bistro, Bar Hop, and more.
Canada's Walk of Fame Festival (September 19 to 21)
Accept the invitation to Canada's Walk of Fame Festival and spend three great evenings at concerts with some of the most talented Canadian artists of our time. On opening night, we can look forward to seeing Burton Cummings and his band live. The living legend will perform some of his greatest hits, including "American Woman" and "These Eyes." The second night belongs to Serena Ryder, the soulful vocalist whose most recent release, Harmony, went platinum in early 2013. The festival will close with a landmark concert by Canadian hip hop pioneer Maestro Fresh Wes, who's currently celebrating the 25th anniversary of his career. Ticket prices range from $29.50 to $125.50. All three concerts will be held at Massey Hall on Victoria Street.
Just for Laughs (September 19 to 28)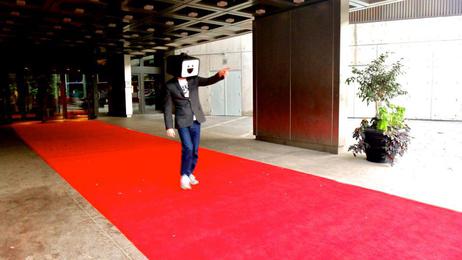 Just for Laughs 42nd edition — called JFL42 — is an intriguing event experimenting with a brand new concept for the festival in Toronto. The audience is asked to decide what they'll see at what time, and they might even add an extra date using the special festival smartphone app. The ten days of the festival will bring 42 events scattered all over the city, including comedy, art, dance, music, and theatre performances. Buying one pass gives you access to all the "basic" events and one headliner. But you can also go for a premium pass and get to see all three headliners (Sarah Silverman, Aziz Ansari, and Family Guy Live). Some of the other performers include Hannibal Buress, Janeane Garofalo, Yuk Yuk's, Sean Patton, and many more.
Queen West Art Crawl (September 21 to 22)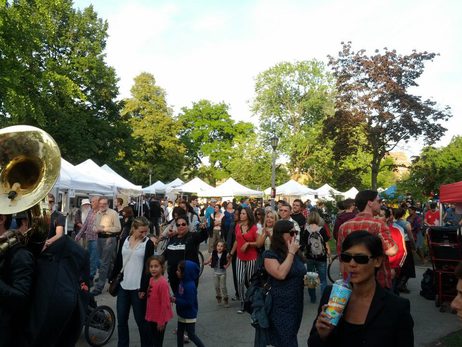 Everybody is welcome to join the Queen West community in Trinity Bellwoods Park for the annual Queen West Art Crawl. Beginning as a small community event in 2003, the art crawl has grown into a full weekend of celebrations and fun for the whole city. Visitors can roam through the outdoor art show and sale area, filled with unique, one-of-a-kind items, or join one of the many walks and crawls around the neighbourhood. You can go for the Parkdale Nightcrawl, a community partner crawl, or join several walks and talks organized by the festival and discover art all around the neighbourhood. The event is free.
David Bowie Is (September 25 to November 27)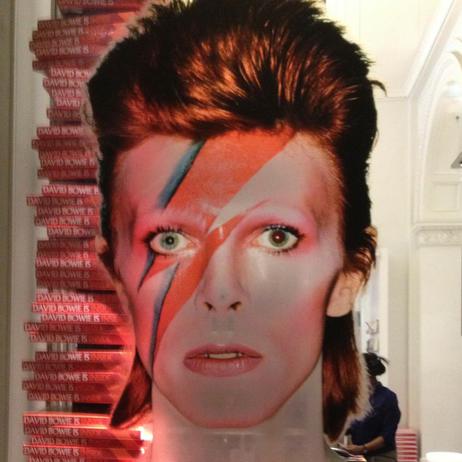 The Art Gallery of Ontario introduces a touring exhibition, David Bowie Is, celebrating one of the most iconic artists of the 20th century. For over 45 years, David Bowie has been defining style in music, fashion, and art — and many artists name him among their most important influences. The exhibition, which originated in the Victoria and Albert Museum in London, includes more than 50 stage costumes, set designs from his 1970s tours, album artwork, and video and photo documents — all taken from the David Bowie archive. Ticket prices range from $15 to $35.