KINNEAR'S KOMMENTS,
Vol. 22, Issue 1, January 2014
Julie's Scoop
Happy New Year! Hope you had a wonderful holiday season, and are raring to go for 2014!
Mary & I were so fortunate to go up to our cottage in the Haliburton Highlands for 2 weeks and missed the whole ice storm and aftermath. And our house in the city was fine too. Obviously we had many friends and family strongly affected, and you'll see by the comments in our "favourite things" category some of the blessings and silver linings during a very trying time for many. The country was lovely for snow shoeing, cutting down our own Christmas tree, and lots of time to watch the World Jr hockey tourney and celebrate with family & friends visiting.
Jen came up north to see us as we hosted the Palacios clan this year. Her Hacienda in Caledon was affected by the storm. Holly had a very peaceful vacation, and loved her yoga retreats, uploading some favourite cd's finally and saw her family in London. Steph was with her family in Milton & Hamilton, as well as lots of dog walks with Frenchie & Rizzo, as well as fun seasonal parties. Tyler has family in Toronto and Oshawa and enjoyed his first Christmas spoiling Mowgli. Claire had lots of down time with Addison,watched a lot of W network movies, and survived the ice storm in good spirits.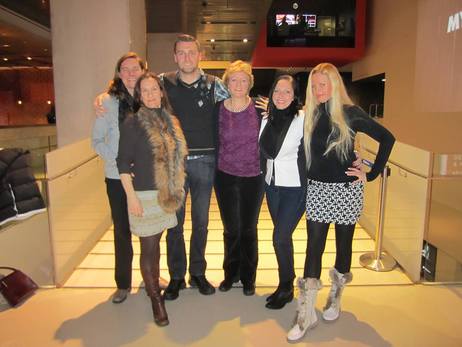 The JKT at TIFF Lightbox
The big news to end the year, and to start 2014 with a bang was our move to a new brokerage. We are excited to embark on a new adventure and we wanted to make the change at a time that would mean the least disruption of our business.
It also came around the same time as being honoured as #18 in Canada (out of 15000) and for the 9th year in a row we received the National Chairman's Club Award at Royal Lepage. After 21 successful, happy years it was a big decision, and one we obviously did not take lightly. 

RLP Chairmans award 2013 pic
Keller Williams is aligned with our JKT values and vision. The KW culture is sharing, learning & leadership. KW is the largest brokerage in North America and offers an outstanding education & training process combined with leading edge technology. We believe the growth and opportunity and synergy that will benefit our clients and ourselves and allow us to extend our history of exceeding clients' expectations! Please drop by our new digs in The Junction!
Wishing you good health, happiness, and joy as 2014 unfolds.
guiding you home,
Julie

P.S. We need your help! We are ready and available to give your friends, family & colleagues the same exceptional experience you had! Please contact us today!
QUOTE of the day:
Cheers to a new year and another chance for us to get it right.
Oprah Winfrey
Chit chat…
Heather Giffen & Lorna Cuthbert are excited about the beautiful vacation property named "Enchanting Escape" that they recently bought and it is just that! Located in Palm Springs CA it is the ideal vacation getaway available for rent! Check out the pictures. WOW!
Degan Davis has a private practice as a therapist in downtown Toronto called The Art of Therapy and has begun blogging about all manner of things artful and healing and therapeutic. It's a marriage of two of his own loves: therapy and writing. With eight years of experience working with grief, anxiety and depression, and a whole other universe of human struggles and breakthroughs. Check out his site.
Alan Hodgson – has a great New Year's resolution! He has designated February as "Make a Will Month" for his clients in his law practice. Something none of us ever really want to think about but something we all have to do. Contact him 416-322-3370 or email for your own will!
MARKET WATCH excerpts from Toronto Real Estate Board
TorontoMLS Home Sales Up Annually
Sales & Average Price Up in Calendar Year 2013
January 6, 2014 - Greater Toronto Area REALTORS® reported a 14% increase in # of transactions in December 2013 – compared to December 2012. New listings entered into the TorontoMLS system were down by almost 4% over the same period.
Total sales for calendar year 2013, were up by approximately 2% compared to transactions in calendar year 2012.
"We finished the year with a respectable gain in transactions compared to 2012. Looking forward, I believe that home ownership in the GTA will remain affordable as borrowing costs stay low. The result could be a further increase in sales in 2014,"
said Toronto Real Estate Board President Dianne Usher.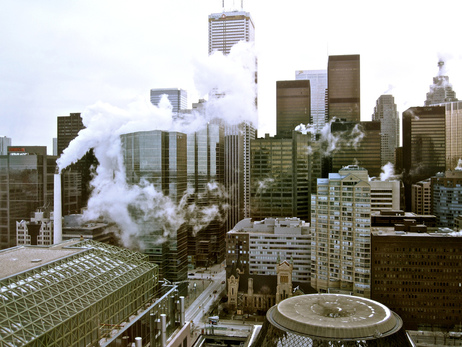 "The average selling price will be up again in 2014 and by more than the rate of inflation. The seller's market conditions that drove price growth in the second half of 2013 will remain in place in many parts of the GTA. Some neighbourhoods, especially those characterized by low-rise home types like singles, semis and townhomes, will continue to have less than 2 months of inventory,"
said Jason Mercer, TREB's Senior Manager of Market Analysis.
The average selling price for 2013 was $523,036, which represented an increase of 5.2% compared to the calendar year 2012 average of $497,130.
Feeling like Giving Back?
Charity of the Month – COVENANT HOUSE
With the weather so frigid we sometimes take the most basic necessities like shelter for granted. Covenant house is Canada's largest homeless youth agency, helping thousands of young people annually move from a life on the street to a life with a future.
Covenant House Toronto advocates for at-risk and homeless youth by influencing public policy and delivering prevention and awareness programs.

More than a place to stay, providing 24/7 crisis shelter and a longer-term residential program along with comprehensive services, including education, counseling, health care, employment assistance and job training. Their doors are open to youth ranging between 16-24 regardless of race, religion, sexual orientation or circumstances.
They rely on donors for more than 80% of an almost $20-million annual operating budget.
To donate contact:
Christine Foisy-Monk
Associate Director, Development,
Covenant House Toronto
(416) 204-7062
THE JKT ON YOUTUBE
Many of our clients have had their personal experiences with The JKT caught on video instead of the regular written word – they're even posted on YouTube! We so appreciate your kind testimonials. Our YouTube channel is growing exponentially and has had now over 157,784 hits!
What they got!
What they got! More of our happy buyers have found their new home!!
A continuing column of the Julie Kinnear Team's sales…

648 Oriole Parkway
648 Oriole Pkwy ~ North Toronto
Asking Price: $995,000
Selling Price: $998,000

2 Weybridge
2 Weybridge Crt ~ Etobicoke – Princess Gardens
Asking Price: $989,900
Selling Price: : $950,000

195 Greer
195 Greer Rd ~ Bedford Park
Asking Price: $724,900
Selling Price: $841,000

499 Main
499 Main St ~ Woodbine-Lumsden
Asking Price: $445,000
Selling Price: $435,000

122 Medland
122 Medland St ~ High Park/Junction
Asking Price: $679,000
Selling Price: : $771,000

217 Donlands
217 Donlands Ave ~ East York
Asking Price: $459,900
Selling Price: $480,000
See a For Sale Sign/Sold you were wondering about? We are happy to let you know about houses in your neighbourhood - feel free to contact Steph at:
Our Purpose
Our purpose is for you to be so outrageously happy with the service we provide that you gladly refer us to your friends and family before you've even bought or sold with us!
Climbing The Property Ladder? Where to start? House or Condo? Part 2 & 3.
Editorial by JKT member Holly Chandler 
2. Consider making the purchase with a friend or sibling or get your parents to invest with you if possible.
We've had a few clients recently who initially bought with a friend or family member in order to make it financially feasible to get into the Toronto market. One example is a brother and sister who bought a property in 2006 in a slowly gentrifying west end neighbourhood. They paid $575k in 2006 and sold it for over $1mil just six years later! After this joint venture they've since gone on to purchase their own detached homes in great neighbourhoods.
Another example is two good friends who bought in a marginal neighbourhood close to the subway in 2009 for $374k. After putting in some sweat equity and making some aesthetic updates they sold it for $665k in 2013.
In both these situations the parties involved were able to afford much more house than they ever could have on their own. By investing in a house rather than a condo they were able to share expenses and quickly build substantial equity.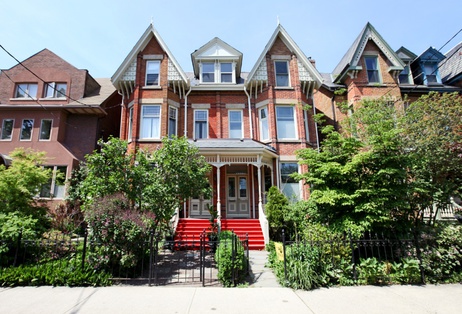 3. Buy a house with a rental unit. 
This will help you pay down our mortgage faster and will allow you to afford a more expensive house than you could on your own.
For those of you who are determined to own a freehold property in a great Toronto neighbourhood, consider beginning the journey from a front porch rather than an elevator. You may have to make some compromises but it may be worth it!
See part 1 in Newsletter from November!
Mortgage rates – Courtesy of Carrie Davidson - Dominion Lending
Centres Mortgage Connection Inc. www.carriedavidson.com Phone: 416-693-6946
Fax: 416-693-4103 cdavidson@dominionlending

CURRENT VARIABLE RATE IS 2.45%
CURRENT PRIME RATE IS 3.00%
Some conditions may apply. Rates subject to change without notice. *O.A.C. E. & O.E.
The Julie Kinnear Team's GEMs (Genuine Evidence of Merit)
I couldn't recommend you more! I just wanted to say what a fantastic experience I had (am still having) working with you. While debriefing the weekend this morning with family we were all saying how much your support and guidance helped throughout this process. Any chance I get I will pass along your name. Both my Mom and Dad echoed my compliments. It can be a scary process and you made it as straight forward as possible, made solid recommendations, and took the time to know me and what I wanted - Thank you!
Samantha Hartlen
The JKT – A few of our Favourite things:
Stephanie
My YakTrax - My YakTrax! My dogwalks in this weather have not been as death defying now that I am crunching thru the ice in my yaktrax! Everyone and especially dog owners need to own a pair.
My best friend Tara and Graham's Annual Christmas Open House - It's always on the December 28. They invite all their neighbours and friends. Tons of food and lots of Grandpa Harry's Punch. It's the perfect party because Christmas is over so you are a lot more relaxed and New Years is just around the corner so you just keep the party going!!!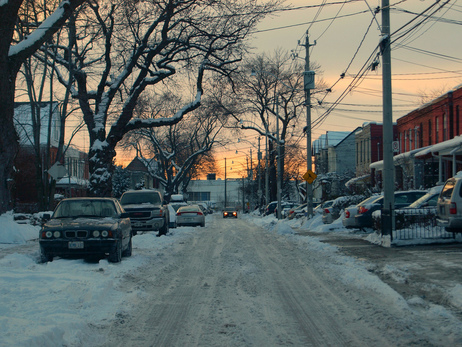 Claire
Toronto's Hydro Workers - Hats off to all the volunteers and hard working crews that worked 24/7 to repair and restore our power. Having to forgo the holidays and Christmas with their own families and work tireless hours for ours. I met the nicest guys who went through extraordinary measures to repair a neighbour who had been out for 5 days and trimmed down a tree so it would not fall on my car. Much respect to you all!
Tyler
New Beginnings - With a new year upon us and my 30th birthday this month, I've taken some time to reflect on how grateful I am for the amazing people in my life and the experiences I've been lucky enough to enjoy. I'm really excited to see what life brings next!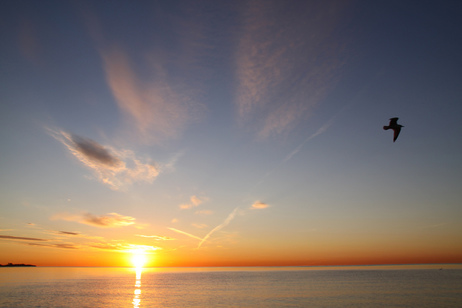 Holly
Lux Cleaners - Many of our clients have used Lux recently for a thorough post-renovation clean-up or for a pre-move-in cleaning. Everyone raves about them! I love getting all the happy thank-you emails.
Sonos Wireless HIFI System - Bought one of these last year to go with the in-ceiling speakers I installed during the reno. Best purchase of 2013!
Julie
Love technology, it's all about the apps this time!
CIBC app to deposit cheques by taking a picture from your phone. Beware if it is hand written and hard to read, otherwise so cool – no need to go to the bank!
Uber app for getting a cab without having to call, it is all done by the app, and you can literally watch on a map where they are, when they'll arrive. Best part is that no $ changes hands, as they have your credit card on file, and no problem or question about tip etc.
Jen
My new 2014 Jeep Cherokee – Totally amazing!!
Random acts of kindness - With the power outages over the holidays, it was so great to hear all the stories of kindness. In times of need, people really rally and help each other out - does it have to be only in times of need?!