KINNEAR'S KOMMENTS,
Vol. 21, Issue 6, November 2013
Julie's Scoop
Well the Santa Clause parade is this weekend! Always a favourite tradition here in T.O. With no snow on the ground it will help us get into the holiday spirit! Claire on our team of course, needs no help, she's been playing the Christmas songs in our office already!
All is well with the team, we had such a terrific and Smurfy "JKT Pumpkin Patch" - seeing so many smiling clients, giving out the pumpkins Jen drove down from Caledon, and raising double what was donated last year - a record $385 plus food for The Daily Bread Food Bank. This year we had a more professional video edited of the event – watch this! And yes, it is way more fun than all this Rob Ford controversy and mess down at city hall! Extra thanks to Steph for being the chief organizer!
In the spirit of continually educating ourselves, I was in San Diego for a few days attending an inspiring Real Estate Mastery Event with other like minded "By Referral Only" agents working to serve our clients at the highest level. Funnily enough my Mom, Brenda was down there on holidays so we had a nice dinner together! Holly, Jen & Tyler have also gone to it with other courses ranging from Emerging internet trends, to team building.

The market is in a good place right now – still very active with buyers and sellers all making fast decisions, and many deals being made – with the steady low interest rates, the dream to be in a new condo or house before the New Year is strong.
guiding you home,
Julie

P.S. We need your help! Your referrals and recommendations are the lifeblood of our business, and we are ready and available to give your friends, family & colleagues the same exceptional experience you had! Please contact us today!
QUOTE of the day:
Just because everything is different doesn't mean anything has changed.
Irene Peter
Chit chat…
Martin Drolet & Geneviève Auclair are expecting a little addition to the family in early March 2014....we are very excited and extremely busy preparing!
Christine Felstead's book "Yoga for Runners" has been published! Available on Amazon as well as yogaforrunners.ca check it out!
Christina & Josh Murray's adorable son Devon is turning 2 on November 14th, 2013. You can see him in our pumpkin patch video!
Millie Kwan added a new deck to her backyard and is more in love with her house than ever!
Suzy Bradshaw & Josh got engaged!
Babies...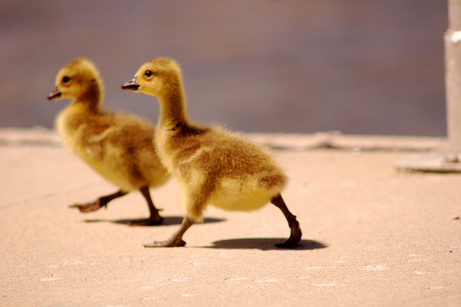 Danielle Sweeney aka (Dano) & Ben are thrilled to welcome their beautiful daughter Mila into the world born in June 2013 in Australia.
Jane & Quinn Askeland were thrilled to welcome a new baby girl! Georgia Grace was born on October 9th! Big sister Clara is doing well and enjoying being a family of four!
Sarah & Greg Connor welcomed their newest addition Tessa Kylie to the world on October 12th! Cam, Mac, Taylor & Kaija are thrilled to have a new baby sister.
 
MARKET WATCH excerpts from Toronto Real Estate Board
TorontoMLS Home Sales Up Annually in October
November 6, 2013 - Greater Toronto Area REALTORS® reported 8,000 home sales through the TorontoMLS system in October 2013 – up from 6,713 transactions reported in October 2012. Over the same period, new listings on the TorontoMLS system were down.
The GTA home ownership market has been broadly characterized by a rebound in sales since the summer. Market conditions have been tighter in some market segments more so than others. Ground-oriented homes listed for below one million dollars in some areas of the GTA have been especially popular with buyers, while listings for these home types have been constrained,
said Toronto Real Estate Board President Dianne Usher.
The average selling price for TorontoMLS sales in October 2013 was $539,058 – up by more than 7% in comparison to the average price of $502,127 in October 2012. The MLS® Home Price Index (MLS® HPI) Composite Benchmark was up by 4.5% year-over-year.
Growth in the average selling price and the MLS® HPI Composite Benchmark will continue through 2014. Home ownership demand will stay strong as affordability remains in check due to the continuation of accommodative borrowing costs,
said Jason Mercer, the Toronto Real Estate Board's Senior Manager of Market Analysis.
Feeling like Giving Back?
Charity of the Month – Sick Kids Hospital in Memory of Catriona Richards
Catriona was born on September 2nd, 2013 but sadly passed away at Sick Kids Hospital on September 23rd, 2013. Catriona was born with a very rare condition where her liver was not functioning properly and it became progressively worse. As you can imagine her parents, and our wonderful clients Darcy & Nadia are devastated yet they are so grateful for the time they had with her. A tribute fund in her name has been set up for anyone interested in making a contribution to Sick Kids please go to this site. 
Her parents alternatively suggest if you can please donate blood. They can't stress enough how critical blood donations were to their daughter, and will be forever grateful to the anonymous donors.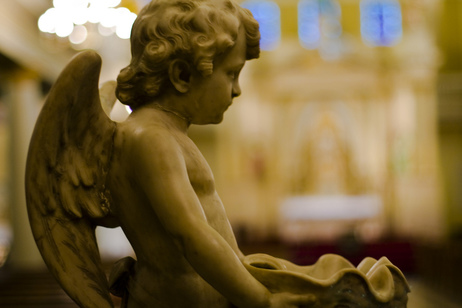 Angel Statue by Bridget Coila
The Neonatal Intensive Care Unit (NICU) team at Sick Kids Hospital sees hundreds of newborn babies every month, covering all sorts of medical challenges and Catriona was well looked after. In particular they are grateful for the Nursing staff who are heroes in every sense of the word. The nurses treat every baby and parents with an incredible amount of compassion and sensitivity. Thank you in advance!
THE JKT ON YOUTUBE
Many of our clients have had their personal experiences with The JKT caught on video instead of the regular written word – they're even posted on YouTube! We so appreciate your kind testimonials. Our YouTube channel is growing exponentially and has had now over 153,082 hits!
What they got!
What they got! More of our happy buyers have found their new home!!
A continuing column of the Julie Kinnear Team's sales…

260 Annette St ~ Junction
Asking Price: $735,000
Selling Price: : $710,000

52 Primrose Ave ~ Mimico
Asking Price: $699,900
Selling Price: : $667,000

507 Main St ~ East York
Asking Price: $639,000
Selling Price: $639,000

77 Queensdale Ave ~ Danforth
Asking Price: $499,900
Selling Price: $553,000

22 Southport St #123 ~ Swansea
Asking Price: $469,000
Selling Price: : $465,000

60 Heintzman St #1807 ~ Junction
Asking Price: $359,900
Selling Price: $350,000
See a For Sale Sign/Sold you were wondering about? We are happy to let you know about houses in your neighbourhood - feel free to contact Steph at:
Our Purpose
Our purpose is for you to be so outrageously happy with the service we provide that you gladly refer us to your friends and family before you've even bought or sold with us!
Climbing The Property Ladder? Where to start? House or Condo? Part 1.
Editorial by JKT member Holly Chandler 
In the City of Toronto, a house will usually appreciate faster than a condo. If your 5-10 year goal includes moving up to a larger home in one of Toronto's better neighbourhoods, do whatever you can to make your first home purchase a house rather than a condo. There are of course many good reasons why the simplified existence of condo living trumps living in a house and many people prefer the condo lifestyle, let alone the price of a small condo vs a house. However, for those of you who are determined to one day own a house in an established neighbourhood like Roncesvalles, High Park, The Annex, Riverdale etc. your ability to ascend the property ladder will be enhanced if your first property is a house.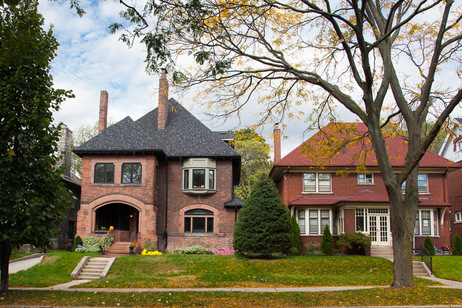 Buyers who are now trying to make the move from the condo they bought 5 yrs ago to a house are finding their options more limited than those who are selling their first house and are moving up to a larger house or a house in a "better" area. Freehold properties in Toronto have increased in value by leaps and bounds while condos have seen relatively more moderate appreciation. As more and more condos are being built in this city, the prediction is that the gap will continue to widen.

For example, according to data taken from the MLS, in 2007 the average sale price of a 2 bedroom condo on King St west of Yonge was $361,271; in 2012 the average sale price was $469,807. Compare that to the average sale price of a 2 bedroom house in downtown Toronto west of Yonge and south of Bloor (C1 District) and you'll find that the average price increased from $462,904 to $681,047. If they sold after 5yrs, the condo owner would have approximately $108k in equity compared to the approx $218k that the house owner would have to carry forward to the next property. This is a very general example but it does outline the trend.
What can an investment conscious buyer (that means you Gen X and Y!) do to ensure their long term plans come to fruition?:
 Buy a house in an emerging area with good access to the subway and/or close to an already well established neighbourhood. The proximity to the subway will not only add value to your property, it will also make it more attractive to potential renters should you go that route. Like the people you associate with, good neighbourhoods influence those around them.
Find Part 2 & 3 in future newsletters!
Mortgage rates – Courtesy of Carrie Davidson - Dominion Lending
Centres Mortgage Connection Inc. www.carriedavidson.com Phone: 416-693-6946
Fax: 416-693-4103 cdavidson@dominionlending

CURRENT VARIABLE RATE IS 2.60%
CURRENT PRIME RATE IS 3.00%

Some conditions may apply. Rates subject to change without notice. *O.A.C. E. & O.E.
The Julie Kinnear Team's GEMs (Genuine Evidence of Merit)
I tell everyone how great you guys are! Going to take a picture of the kids beside the sold sign, then I'll post it on Facebook and tag you guys for all to see. You truly are the best!
Julie Ross-O'Toole
The JKT – A few of our Favourite things:
Stephanie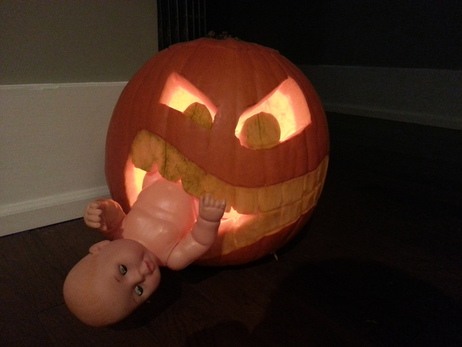 Claire
Tyler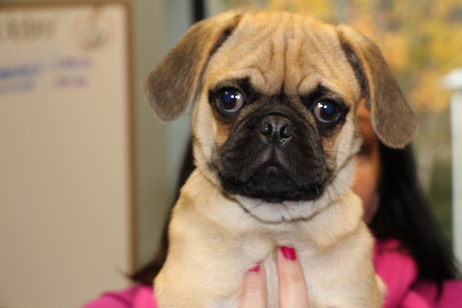 Mowgli
Holly
Julie
Jen