Vol. 29, Issue 4, July 2021

---
Howdy!
Happy summer! Hope you've been able to enjoy some time off, time to watch the Olympians, time to be face to face with family and friends socializing after long lockdowns. It's a bit odd actually getting back into the swing of these more "normal" time although we do need to be extremely vigilant with the Delta variant. I hope that we will all do our part in getting double vaxxed, for everyone's sake. Last summer the numbers were much better than the Spring of 2020 because of the ability to be outdoors, this year we have the opportunity through vaccines to have better numbers even through the winter. Let's not choose to allow a 4th wave to take hold.
Since our last newsletter, the graduates from all ages and stages of schooling and education have been celebrated. I just love all of those Congratulations Graduates signs that people put out in their front yards to recognize their kids and schools. It's something that connects the community that I hope continues post COVID. I am extremely proud of my own goddaughter who graduated grade 12 and is off to university. There was a fascinating article in Toronto Life Magazine highlighting a handful of grade 12 grads from across the GTA and it actually made me feel quite confident for the future as there are a lot of bright lights making extraordinary accomplishments.
Have you been for a walk in High Park recently? Or other areas of the province where the gypsy moths/ caterpillars have wiped out the leaves and green tree canopy? I sure hope those towering oaks make it through this season and that we are able to prevent such devastation in future years. Invasive species disrupt the ecological services provided by trees, impact wildlife habitat and reduce food production for dependent species. They negatively effect pollution control, natural beauty and sun protection.

Recently I was walking (instead of rushing around by car or bike) in the Annex neighbourhood admiring many of the homes, and appreciating the majestic Architecture. It is one of the best neighbourhoods for getting a taste of old Toronto - perfect for showing off to visitors. For years our team chose different amenities in the city to get to know better and be a "tourist". If you're looking for an activity without travelling far, try it yourself! Get lost in the adventure and discovery!
On the Real Estate front, this month the Toronto City Council executive committee approved a 1% tax for vacant housing starting in January 2022. This was first implemented in Vancouver in 2018 and it's meant to encourage homeowners to rent their properties if they are leaving them vacant or to sell and make them available for others. And of course add more funds to help with the City infrastructure.
The city has postponed so far the idea to increase the land transfer tax for over $2 million dollar homes. With the average sale price in the city around $1.5 mil, that means the not uber rich will bear most of the burden. I also believe that it will further reduce the desire to move, downsize or make changes, which will lessen the inventory, which just pushes the prices higher. The land transfer tax burdens those buyers who are actually increasing the economy by investing in moving, which benefits endless number of industries- from home furnishings, to paint and renovations, to professionals like lawyers, to the truck drivers and the mechanics and even the box makers. I'm more of a fan of a minimal increase in the property taxes for all city of Toronto owners for example, which will spread across many, instead of those already investing and who pay the absurdly high land transfer tax already. ie. $2 million dollar home in Toronto pays currently $72,950. For the city to change title! (That is double anywhere else in Ontario).

In August, I am proudly riding for my 13th time in the Ride to Conquer Cancer, leading an even larger team. Although Covid has been in the headlines, once again cancer continues to affect so many of us, personally or friends and family. Too many. I am committed to helping Conquer Cancer in our lifetime and your support of my Ride would be greatly appreciated. My bike team had one of our incredibly inspiring and brave members, Marie MacEwen, pass away in June at 48 years of age after a 5 year battle leaving 2 young daughters, and a grieving spouse and family. My colleague Rob LePage passed away after fighting multiple myeloma for 8 years, my friend and colleague Lauretta Stewart just passed away from a oestrogen cancer. My Mom and 2 other friends have all been diagnosed with breast cancer in the past months. More reasons to keep up the fight (and keep riding & fundraising!) so others won't suffer. Click here to donate.
---

Our clients are looking for the best quality information about deciding on best schools and neighbourhoods - that is why we've partnered with a SchoolQ providing invaluable resources! Visit schoolQ.ca/juliekinnearteam & let us know what you think!
---

---
Renita Paranjape & Daniel Noordegraaf shared this beautiful pic of their adorable 18 month old Ruby, born Born Oct 3, 2019.

Shannon Kinch, Cory Breed & big sister Mira are very excited to announce the arrival of the newest addition to their family. Son Charlie was born on April 3, 2021. He is named after the much loved, Chuck Egleston, who is forever in their hearts.
Our KW branch has made some exciting changes! Keller Williams offices are franchises, as each are owned by committed Operating Partners. Our own brokerage has a new young extremely accomplished and inspiring owner, and we have re-branded. The new name of our brokerage is Keller Williams Co-Elevation - in the spirit of elevating each other, both clients and colleagues.

Our old office building in the Junction is being turned into condos (seems a common occurrence in Toronto!), and after long search, and many renovations, we have also MOVED. KWCE is now in a storefront /street level office @ 2100 Bloor Street West #7B, on the cusp of High Park & Bloor West Village near Clendenan Ave. Even though offices around the city are not exactly bustling yet, the future is bright, and getting back face to face with our clients and the public.
---
Krazy Kontest Winners… Love supporting LOCAL! We are continuing the theme for prizes - upping the $$ and supporting local restaurants.
Kongratulations to our May KK winner Laura Boast - who chose to support- Osteria Rialto in Bloorcourt Village!
Kongratulations to our June KK winner Jeff Wareham - who chose to support- Enoteca Sociale in Little Portugal!
June home sales were up compared to last year, but remained below the March 2021 peak and were lower than the number of transactions reported for May 2021, consistent with the regular seasonal trend. The average selling price in June increased by double digits compared to last year as well, but the annual rate of increase moderated compared to the previous three months.
Greater Toronto Area REALTORS® reported 11,106 sales through TRREB's MLS® System in June 2021 – up by 28.5% compared to June 2020. Looking at the GTA as a whole, year-over-year sales # growth was strongest in the condominium apartment segment, both in the City of Toronto and some of the surrounding suburbs. On a month-over-month basis, both actual and seasonally adjusted sales continued to trend lower in June.
"We have seen market activity transition from a record pace to a robust pace over the last three months. While this could provide some relief for home buyers in the near term, a resumption of population growth based on immigration is only months away. While the primary focus of policymakers has been artificially curbing demand, the only long term solution to affordability is increasing supply to accommodate perpetual housing needs in a growing region," said TRREB President Kevin Crigger.

In all major market segments, year-over-year growth in sales well outpaced growth in new listings over the same period, pointing to the continuation of tight market conditions characterized by competition between buyers and strong price growth. On a month-over-month basis, both actual and seasonally adjusted average prices edged lower in June.
The June 2021 MLS® Home Price Index composite benchmark was up by 19.9% year over year. The average selling price for all home types combined was up by 17% over the same time period to $1,089,536. While price growth continued to be driven by the low-rise segments of the market, it is important to note that the average condominium apartment price was up by more than eight per cent compared to June 2020, well outstripping inflation.

Indspire - in support of the Indigenous Community in Canada.

Indspire educates, connects and invests in First Nations, Inuit and Métis people so they will achieve their highest potential. 90% of Indspire supported students graduate. Indspire is Canada's only national Indigenous-led charity and is the largest funder of post-secondary education in the country, aside from the federal government.

Indspire offers various programs in remote communities, rural areas and urban centres across Canada. Aside from raising funds to support the post-secondary education of Indigenous students, they also do a lot of wraparound services like mentoring programs, peer support, webinars, conferences and research. This begins with their K-12 Institute.

Indspire has been named a top 10 Canadian Impact Charity and their work continues to be recognized as a model of donor accountability, financial transparency and cost-efficiency by Charity Intelligence Canada, a research organization championing charities that deliver high impact for donor investment.

The 519 in Celebration of Pride 🏳️‍🌈 (Formerly The 519 Church Street Community Centre), the incredible history of The 519 is the story of Toronto's LGBTQ2S experience, a tale of inspiration and community, of speaking out against injustice and coming together to celebrate great progress. I remember personally that The 519 was a safe space - and somewhere to turn to when I was coming out. Today, the LGBTQ2S experience extends well beyond The Village, and they continue to evolve in response to community need and through the leadership and vision of their members, staff, supporters, and volunteers.

The 519 is committed to the health, happiness and full participation of the LGBTQ2S communities. A registered charity, with an innovative model of Service, Space and Leadership, The 519 strives to make a real difference in people's lives, while working to promote inclusion, understanding and respect.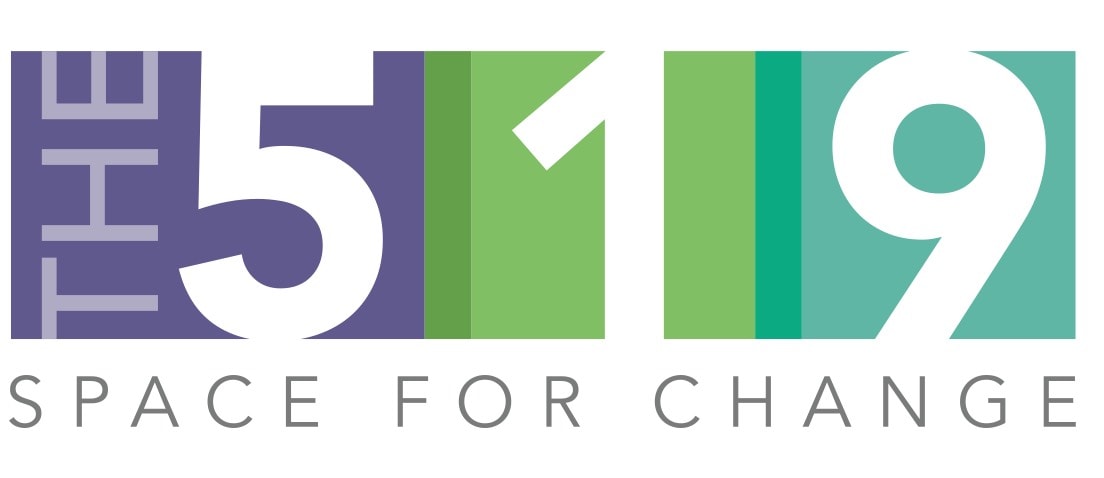 If you're in a position to pay it forward please donate to one of your favourite charities.
A company's success is strongly impacted by the customer reviews and for those of us in real estate, Google reviews and Facebook reviews create the biggest impact. We are asking for your help to go online and add your input and we will happily donate to a charity of your choice for your efforts!

You can do it on Google Maps here (it's very very important that you write a comment as well in addition to the rating), or you can also leave the same review on JKT's Facebook page here by clicking on "Yes" next to the "Do you recommend the JKT?" It's true, 5* reviews are almost as precious as a referral nowadays!

---

Interested in new build condos and townhouses? We have access to pre-public sales of new developments. Be sure to get in touch to take advantage of this leg up!

---
This Month's Featured Listing
102 Bloor Street West #308 Toronto - Yorkville. For Sale - $679,900

Pied à Terre in Yorkville - 1 bedroom, Turn Key Ready! Extensively Renovated in 2021
---
A continuing column of the Julie Kinnear Team's sales...
 

 

 

 

63 Bloomfield Ave. ~ Leslieville


Sold above asking price (represented buyer)


137 Lamb Ave. ~ Monarch Park


Sold above asking price (represented buyer)


 

 

 

 

4 Shaftesbury Place ~ Summerhill



Sold below asking price (represented buyer)


500 Sherbourne St. #2704 ~ Downtown


Sold above asking price - JKT listing


 

 

 

 

1030 King St. West #530 ~ King West Village


Sold above asking price - JKT listing


283 Evelyn Ave. ~ The Junction


Sold below asking price - JKT listing

---

Did You Know? We have a large number of awesome trusted realtors in different towns and communities across Ontario, Canada and Internationally. Just get in touch so we can introduce you.
---

Our Purpose
Our purpose is for you to be so outrageously happy with the service we provide that you gladly refer us to your friends and family before you've even bought or sold with us.
---
Jen

Outdoor patios - It is so nice to be able to go to a patio for a drink (or two) and a meal. The key is to order something that you wouldn't make at home… which for me is everything on the menu. Lol

Holly

Artist Tatsuya Tanaka created miniature Dioramas every day for 10yrs. These miniature calendars are astonishingly creative and worth some of your online scrolling time.
 
 
 


I was going to say the amazing patio scene all over the city, you beat me to it Jen! It has really brought so much life and energy to the streets.

Jay

One of my favourite things is returning to the Big Smoke - The Royal Ontario Museum has re-opened to Members and the public alike. I can't wait to enjoy my Membership next month to view their new Exhibition on one of my fave topics, photography, Breaking the Frame: New Directions in Photo History.


Julie

Graduation Signs around the neighbourhoods - it really makes you feel closer to the families that are celebrating their kids milestones, even with lockdown in full force. My fave of course is my Goddaughter Erica who is celebrating graduating from Grade 12 at BSS and embracing her new Queens U. colours!

Brenda

Excitement of being out and about again.

Best in town Sourdough bread from Mabel's Bakery on Roncy. Our staff of life during the never ending Lockdown.

The lush green jungle growth. Flowers blooming everywhere. Sun, rain and heat are an unbeatable trio for gorgeous garden results.