JULIE' S SCOOP
This is the summer of thunderstorms! There was such a crazy storm here in Toronto as heavy as Hurricane Hazel. The flooding and blackouts have certainly tested everyone's patience, although of course nothing quite like the devastation of Alberta. Each day is an adventure!
Life is good with The JKT! We had a fun client appreciation night out with The Blue Jays...congrats to John for catching a fly ball in his popcorn and nice of Kris to give it back to him!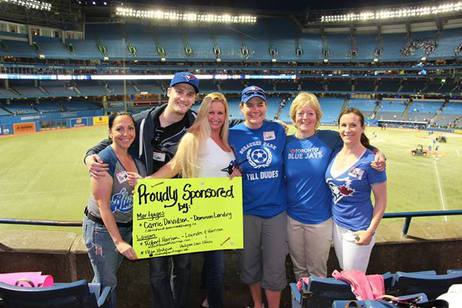 JKT at the Blue Jays game
Our team spent one day last week volunteering at the The Daily Bread Food Bank – what an inspiring organization that is completely self reliant on monetary and food donations with no support from the Government or The United Way. They are incredibly organized, well run, inclusive. Creating a variety of programs for helping users get back on their feet, working, contributing, gaining experience for future success, and it was an honour to help give back just a little bit. I had no idea that they mostly need actual $$ funds to keep the warehouse running and all the trucks, shipping, packing as well as food centre staffing going.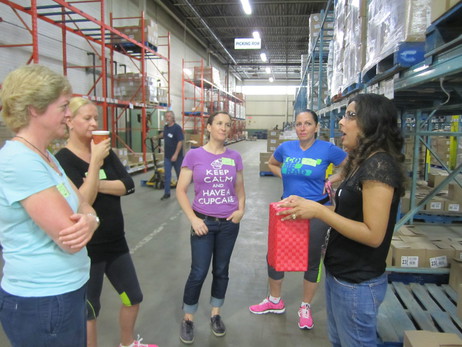 The Julie Kinnear Team at the Daily Bread Food Bank
Next time, we will be sure to spread the word and maybe more of our wonderful JKT supporters and friends want to join us as we will be back? Hint from them – October and December are not the best times to volunteer, so if you or your company want to do it keep that in mind.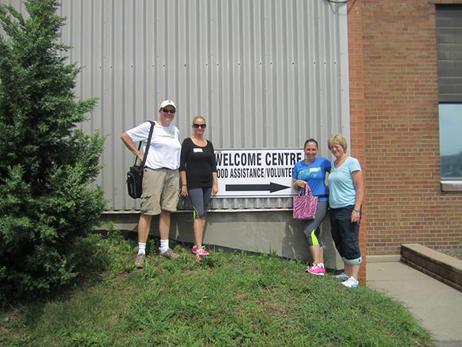 JKT Volunteering
Our team is also looking forward to our annual weekend retreat together at my cottage in Haliburton Highlands East this month.
The summer real estate market started off with a bang – lots of sales into July. There are so many conflicting reports on "the market conditions" and so many different opinions of where things are going to go with the Toronto market, as well as the Canadian real estate landscape. So far owning a house or a condo creates a wonderful lifestyle and is an exceptional long term investment, and the interest rates although maybe slightly higher by Royal Bank, are happily still historically very low & affordable.
We have added a couple of new neighbourhoods to our website – with fresh information, statistics and sales history of some trendy unique pockets like The Junction. Please add your two cents worth and own reviews if you're one of the many across the city that loves discovering the independent shops, cafes and restaurants!
Now let's all join in the fight against the city of Toronto land transfer tax! It is still there, and an unnecessary heavy burden for move up buyers to bear. How about they increase all property taxes just a fraction which will offset it and everyone shares in funding the City's budget.

Guiding you home,
Julie
P.S. We need your help! Your referrals and recommendations are the lifeblood of our business, and we are ready and available to give your friends, family & colleagues the same exceptional experience you had! Please contact us today!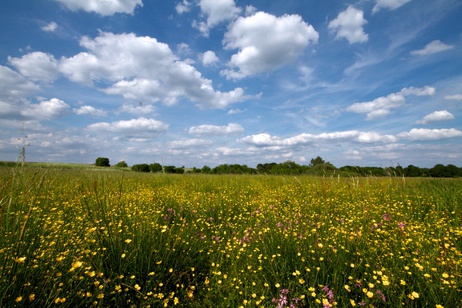 QUOTE of the day: "A perfect summer day is when the sun is shining, the breeze is blowing, the birds are singing, and the lawn mower is broken." James Dent
Chit chat…
Jennifer and David Chiu formerly of Bloor West Village are loving their new life in North Vancouver BC. Children Bennett and Madeleine are busy in community activities while Jen has just returned to work. Quality control work in the baking industry in Ontario segued into quality control work in the seafood industry on the West Coast. Jen is 'QA Manager' at 7 Seas Seafood which supplies sustainably sourced top quality seafood to high end restaurants, hotels, distributors & retailers.
Jessica Grant tied the knot on June 1st to her beau Simon Chapman. It was a magical day and everyone had a great time!
Diane Buckell wants everyone to know about the High Park Zoo Llama Pen open every weekend from 11-3 from March-October. You can pet the llamas, chickens, rabbits, baby wallaby's and feed the capybara, a donation is requested to feed the Llama's. High Park Zoo is run on donations and needs to raise $228,000.00 a year to operate. Volunteers are welcome, come along and have fun. The Zoo is open dawn to dusk every day of the year....

Babies…We are seeing double!
Chris Hicks & Angela Stone would like to introduce William James Stone Hicks weighing in at 5lbs 11 oz born at 2:43pm June 10th and his younger brother Nathan Michael Stone Hicks 6lbs 2 oz born at 2:44pm. Everyone is doing well. "No, they are not identical....although we can't tell which one is which most of the time. Those hospital bands are staying on for a while!" Congrats to you both on not just 1 but 2 blessings!
Another set of twins! Ken Rigby & Julie Cornwell welcome four new hands…four new feet…now our family is complete !!! The sisters have arrived to big brother Charlie! Molly Violet Rigby weighing 6lbs 1 oz & Lexi Olivia Rigby 5 lbs 15 oz born Friday May 3rd at 3 am mom and babies are doing amazing!! What a lucky brother you are Charlie!
Jodi & Ben Hughes were so excited to welcome their new bundle of joy Ava this February. You have chosen very cool parents Ava!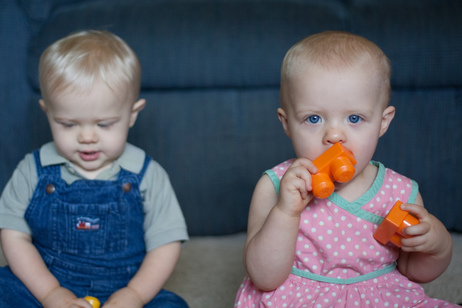 MARKET WATCH excerpts from Toronto Real Estate Board
Price Growth Across All Major Home Types in May & Low-Rise Market Conditions Remain Tight in June
July 4, 2013 -- Greater Toronto Area REALTORS® reported 9,061 sales through the TorontoMLS system in June 2013 - down by less than one per cent compared to June 2012. Over the same period, new listings were down by a greater rate than sales, suggesting market conditions became tighter.

"The sales picture in the GTA improved markedly in the second quarter of 2013. While the number of transactions was still down compared to 2012, rates of decline were substantially improved compared to the first quarter,"
said Toronto Real Estate Board President Dianne Usher.
 
"As a growing number of homebuyers, many of whom put their purchase on hold due to stricter lending guidelines, now reactivate their search, the expectation is for renewed growth in home sales in the second half of 2013,"
added Ms. Usher.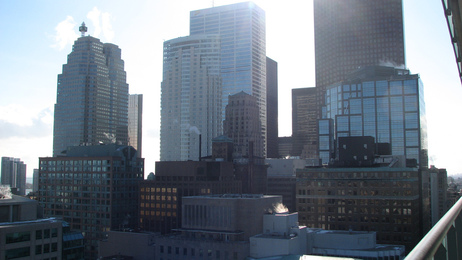 The average selling price in June was up by 4.7 per cent year-over-year to $531,374. In line with the 2013 norm, June price growth was driven by the single-detached and semi-detached market segments, particularly in the City of Toronto. Over the same time period, average condominium apartment selling prices remained in line with 2012 levels.

"We have seen enough buyers in the better-supplied condo apartment market to provide support for selling prices at current levels"
said Jason Mercer, TREB's Senior Manager of Market Analysis.
Feeling like Giving Back? Charity of the Month – Daily Bread Food Bank
Our team has decided to volunteer more of our time with the food bank! Let us know if you would be interested to volunteer with us at our next group event. The food bank relies on the generosity of individuals and families, community groups, employee groups, events, corporations and foundations. Your support helps us secure nutritious food and get it to those who need it most. It helps us provide public education on the root causes and effects of poverty and advocate on behalf of those in need in other critical areas of their lives. It is with the support of our communities that they are able to provide much-needed programs and services to thousands monthly through their network of member agencies. Your participation and support is critical in the fight to end hunger.
To donate contact: Daily Bread Food Bank, 191 New Toronto Street, Toronto, ON M8V 2E7 Phone: 416-203-0050 See more at: dailybread.ca
Many of our clients have had their personal experiences with The JKT caught on video instead of the regular written word – they're even posted on YouTube! We so appreciate your kind testimonials. Our YouTube channel is growing exponentially and has had now over 140,456!
What they got! More of our happy buyers have found their new home!!
A continuing column of the Julie Kinnear Team's sales…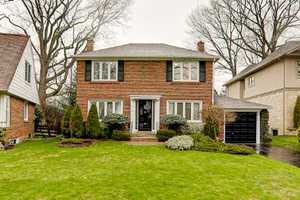 16 Herne Hill ~ Chestnut Hills
Asking Price: $1,090,000
Selling Price: $1,216,000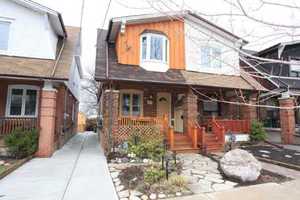 82 Woodington Ave ~ Danforth Village
Asking Price: $569,900
Selling Price: $651,000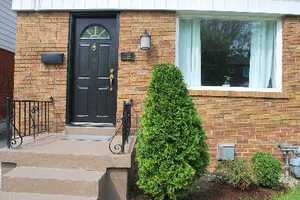 78 Highfield Rd ~ Leslieville
Asking Price: $549,000
Selling Price: $592,000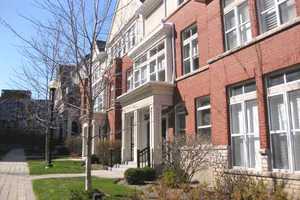 76 Resurrection Rd ~ Islington City Centre West
Asking Price: $479,000
Selling Price: $452,000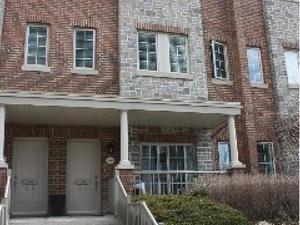 15 Windermere TH#103 ~ High Park/Swansea
Asking Price: $389,500
Selling Price: $383,000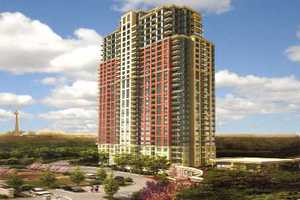 25 Viking Lane #358 ~ Islington City Centre West
Asking Price: $298,900
Selling Price: $295,000
See a For Sale Sign/Sold you were wondering about? We are happy to let you know about houses in your neighbourhood - feel free to contact Steph at:
Our Purpose
Our purpose is for you to be so outrageously happy with the service we provide that you gladly refer us to your friends and family before you've even bought or sold with us!
Summertime! How can I keep my house cool? Editorial by JKT member Jen Palacios
It's Summer, and the hot, sticky days have begun. There are several ways you can keep your house cool and make those hot summer nights more bearable.
When searching for a home, if the house you like doesn't have air conditioning, there are options. If the house has forced air, then air conditioning can be added due to the fact that the duct work already exists.
If the house is heated by radiant heat, then the house won't have any ducts. If that is the case then you can go with a small, relatively inexpensive window A/C unit. These are effective for the room that they are in, but don't have a broad range for keeping the house cool.
A long term solution for air conditioning is called the space Pak where the unit and hoses start in the attic and each room has ceiling fixtures that send the air. Best part about that is that cold air falls so if you are looking for a new home and it has a space pak system consider it a major bonus. Best option out there!
Another option that is between the space pak and the window a/c which is the ductless air conditioner (also known as a mini-split system). These air conditioners consist of two halves. One half is the compressor that sits outdoors. The other half is wall-mounted in the house and is connected to the compressor through a pair of hidden pipes through an exterior wall. The wall-mount ideally sits high up on the wall, like the top of the stairs, for maximum benefit. These ductless air conditioners are very effective and becoming more and more popular. The disadvantage to the ductless option is that it is considerably more expensive then the good ol' window unit.

Other easy tips for keeping a house cool:
Keeping the curtains closed during the day will help reduce the heat build-up in the house.
Keep the house closed up during the day to keep the heat and humidity out – then open up windows at night. Ceiling fans help to circulate the air, and complement the use of air conditioners.
Run dishwashers and dryers in the evening when it is cooler.
So, keep an open mind when looking at houses. If the house you like doesn't have air conditioning, there are great options!!
Mortgage rates – Courtesy of Carrie Davidson - Dominion Lending
Centres Mortgage Connection Inc. www.carriedavidson.com
Phone: 416-693-6946
Fax: 416-693-4103

CURRENT VARIABLE RATE IS 2.70% CURRENT PRIME RATE IS 3.00%

Some conditions may apply. Rates subject to change without notice!*O.A.C. E. & O.E.
The Julie Kinnear Team's GEMs (Genuine Evidence of Merit)
"Julie and the JKT were so professional and explained all the ins and outs of selling. Any questions or concerns were answered immediately and I had complete trust in Julie and her team along the way. I found the process stressful, but probably because I had never sold a property in the past. Julie has a very calming nature about her, and always checked to be sure I was okay."
Nancy Machel
The JKT – A few of our Favourite things:

Stephanie:
Running my very first 5K! I ran the RAD run in Downsview Park that raises money for Big Brothers and Sisters of Toronto in exactly 30 minutes.
Volunteering – This time we are going to volunteer at the Daily Bread Food Bank. I am so happy that I work at a place where this is mandatory.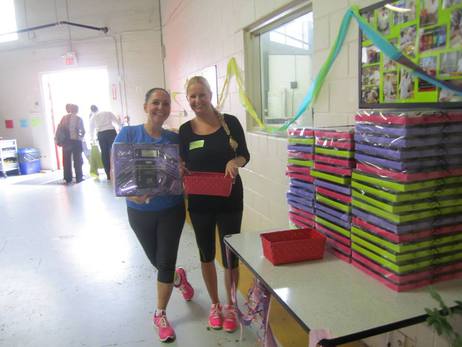 Claire:
Summer BBQ's – With spring & summer visiting us a little late this year I have been taking advantage of every nice day we get with many bbq's with friends & neighbours.
The end of the school year! Grade 8 has come and gone so quickly for us and now on to High School; may wine & spirits help me!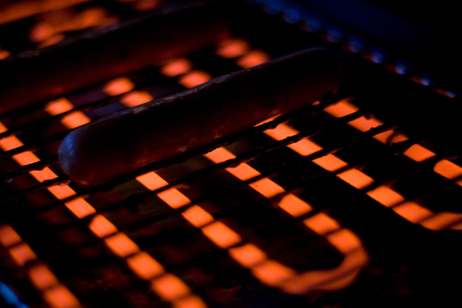 Late Night Barbecue by Mats Lindh
Tyler:
Cottage season! Nothing better than escaping the city and retreating to the relaxing oasis of the cottage. Bbq's, cruising the lake on the boat or just hanging out on the dock.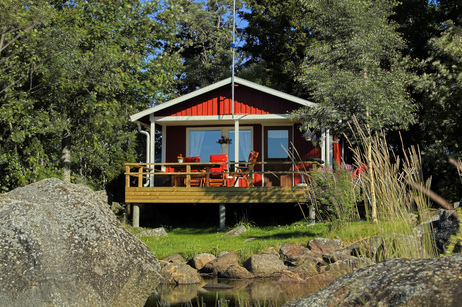 Summer Cottage by MyMrMa
Holly:
Junction BIA - Thejunctionbia.ca - Fantastic organization doing a great job of promoting this dynamic neighbourhood. One of the events they organize is 'The Junction Summer Solstice Festival', Great food, live entertainment and beer all underneath the stars. I especially enjoyed the classic silent films with live piano accompaniment. On the topic of beer and the Junction…
The Indie Ale House 2876 Dundas Street West - Fab Brew Pub Try the "Beer Flight" to sample a variety of their craft brews. They even have a beer store! Also: "Hole in the Wall" at 2867 Dundas is one of the best pubs around in terms of atmosphere, food, drink and live music.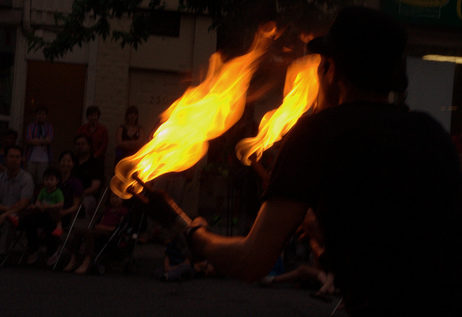 Playing with fire a the Junction Summer Solstice Fest by Danielle Griscti
Julie:
My favourite thing is the cycling event The Tour De France. Seriously, I must go and experience it in person and watch those incredible athletes in that gorgeous setting - racing each other day after day! There is so much strategy and focus and specialist talent in there to create a winning rider, or team over the month of July. So exciting!
Also - Flag Raising at Toronto City Hall on the opening Monday of Pride Week at noon. This annual event is a quiet, moving experience where the rainbow flag goes up, and flies proudly for the week. So empowering. Lots of speeches and politicians too :) Of course, Pride in general is a great celebration and inclusive of so many cultures. Next year Toronto is hosting World Pride which will be a fantastic opportunity for all of us to welcome the gay community and their supporters from all walks of life!
Jen:
Summerlicious – It is on now from July 5-21st. It's a great opportunity to try new restaurants around Toronto and if they have a patio, it's all the better!!
Paying it forward - When I park in the Green P in Bloor West Village, I am often stopped by someone leaving who has time left on their ticket and they give it to me. It makes me smile and really, it makes my day! Now, as often as I can, when I have time left on my ticket I give it to someone.