The Julie Kinnear Team has been successfully relocating families and professionals in and out of Toronto for many years.
We work closely with relocation companies and have carefully selected a group of realtors all over Canada and the United States. We have chosen these realtors based on their areas of expertise, professional merits and outstanding work ethics.
We have referred clients in and out of:
London England & London Ontario
Vancouver
Calgary
Mississauga
Oakville, Milton, Georgetown
Caledon
Barrie, Bradford, Orillia
Ottawa
Perth
Peterborough
Ontario Cottage Country
San Francisco,
New York
Montreal
Texas
China
Japan
Our Mission Statement is to help guide you home with honesty, integrity and balance as our core values. Whether it is selling your property in Toronto or matching you with the perfect realtor to help you buy in the city/country of your dreams. We are here to listen, understand and help you achieve your wish list and housing dreams wherever it may be in the world.
Moving to Toronto? We realize the purchase of real estate can be as stressful as it is exciting. Our knowledge of current listings, market trends, schools and local organizations will help you find a community or neighbourhood that fits your individual needs. Our goal is to make you so outrageously happy with the entire process that you would feel comfortable introducing us to your friends, family and loved ones. Click on this link here to our Buyer Profile Form.
Please visit our Get To Know Toronto for tips on schools, moving, and Toronto Neighbourhoods for great info on local hoods.
Moving out of Toronto? We use today's top leading edge technology, social media, and impressive design to market and advertise your property to get you the most exposure to your property in the least amount of time resulting in the highest price and no aggravation to you. We believe selling a home can be made less stressful by open and frequent communication. Click on this link here to our Seller Profile Form.
We have an extensive website full of helpful research and information. To read what some of our clients are saying about us please visit our Testimonials Section.

Happy clients of our Referral & Relocation Program:
Gabriela & Giulio of 100 Hayden Street #906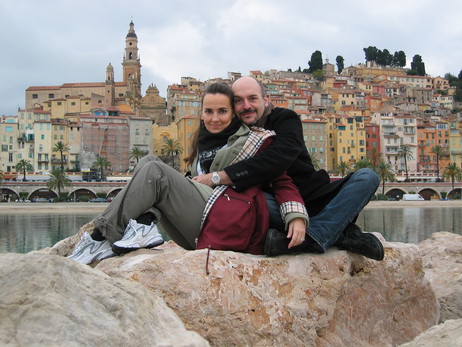 Back in 2007, before moving to Toronto I happened onto the website as I was browsing for Toronto neighbourhoods that would be nice to live in when we did move. The site had very extensive info on neighbourhoods with maps and average price stats-all very useful to someone who didn't know the city "pockets" at all.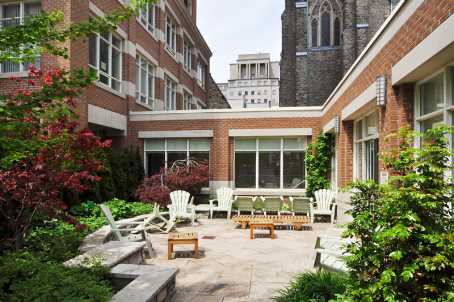 Then I started noticing how cool the photos and info on the places for sale looked. Very professional, very attractive images! So I started going to the site more often to see what was out there for sale, how much it cost, the photos, etc. I promised myself that if I ever had to sell a property I would try to work with JKT. So when the time came, I contacted them. I didn't have to be in the country to do it. Emailing and good communication made sure I didn't have the stress of having been there in person through the process. I honestly cannot think of anything else. I am a demanding person at heart and for me to say that is a big deal. I never felt like I wasn't being thought of or looked after; really it was a very smooth process from my perspective.
Margaret, Bryan & Leroy

We have been in the process of relocating from Vancouver to Toronto for what, at the time, seemed endless. Our light at the end of the tunnel, our spark, was Holly. She was a vision in her car, zooming us around the real estate nuggets and hot spots, guiding us to not only the most desirable homes but also giving us restaurant tips along the way. We finally moved and couldn't be more pleased. She is a real gem that Holly and we appreciate her very much. When we are ready to move again, we have her on speed dial.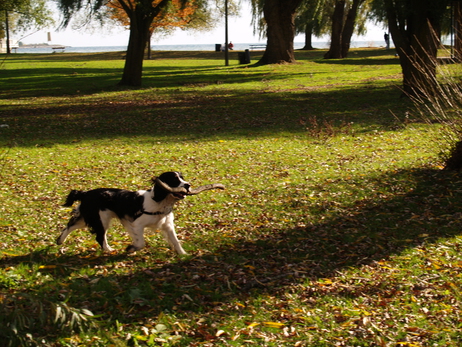 Another huge thank you to Stephanie for all of her awesome administrative work! We signed many papers and Stephanie kept track of every initial. We loved our moving cards (so cute!) and our Home Depot gift card (we bought a sprinkler for the first time! Coming from a condo to a house, this was a big deal for us!). Thank you so much to your entire team, most especially Holly and Stephanie. We have attached a photo of our dog Leroy really, the house is for him, lol!
Sale of 122 Pearson and Kevin & Beths New Dream Home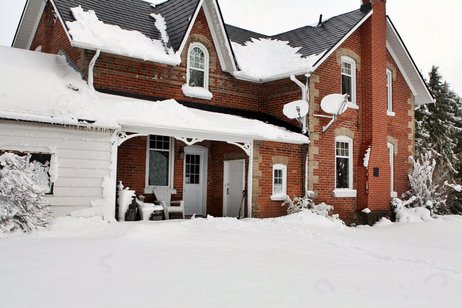 Our clients Kevin & Beth are so happy to have moved into their dream country property north-west of Toronto. Even before the successful sale of their home in Roncesvalles Village, we had referred them to an outstanding agent in their communities of interest. Read on to hear what Kevin & Beth had to say about their experience:
Hi Kinnear team, after you helped us sell our Roncy Victorian last summer (multiple offers and nearly 20% over asking, thanks!), we moved into our 130+ year old brick farmhouse. Julie hooked us up with a great "By Referral Only" realtor in this area, who kept with us all through the year-long search for the perfect farmhouse. We've been here 5 months now and are totally loving country life! A guaranteed white Christmas, and nothing but gorgeous rolling hills & farmers fields on the horizon.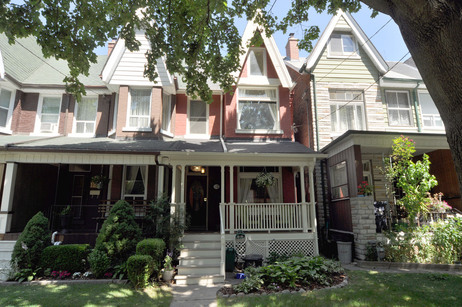 Our projects now revolve around renovating the place by adding modern conveniences while still keeping the old charm - living & dining room and bathroom are done, huge country kitchen up next!
Liz Ruby: 1538 Ireland Drive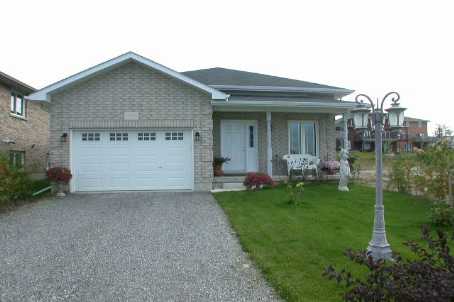 Hi Julie, my parents thanks you so much! Nancy was brilliant and my parents love her. They are very happy about their new house and the selling of their old house. They moved in, all went smoothly.
Tim & Vanessa Happy with Their New Home: 262 Gledhill
Holly Chandler made house hunting educational and fun. Her enthusiasm for real estate is contagious!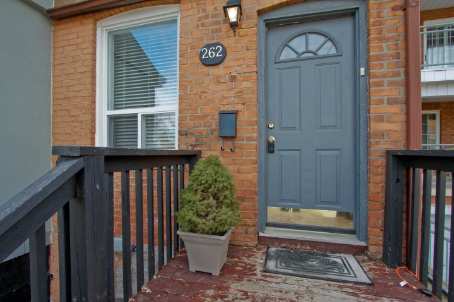 It was least enjoyable not knowing what it would take to get the house. At the same time, though, this made the whole experience exciting (and a bit nerve-wracking!). Holly was referred to us by my sister. My wife and I had a good feeling about Holly after our first meeting.
Video of David, A happy client of The Julie Kinnear Team
David sold his penthouse in Liberty Village when living out of town and found the team very helpful.
Jodi & Ben tell their story of moving to High Park in Toronto from Europe with lots of help from The Julie Kinnear Team!
John & Sheila moved to Toronto from the States, looking to settle into an urban village type neighbourhood and loved the advice from The Julie Kinnear Team.
Tony & Jennifer Hill
Real Estate Brokers
RE/MAX Chatham-Kent Realty Inc. Brokerage
www.wesellChatham-Kent.com
519-784-7645/1-800-787-3163
Mr. Hill, 70, and Ms. Hill, 69, who were downtown Toronto real estate brokers at the time, were visiting family in the area. After an impressive meal at a "super little restaurant that would have fit into Bloor Street or Mt. Pleasant in Toronto," Mr. Hill says the couple started exploring. They ended up selling their home and business in Toronto and bought a bungalow on the scenic Thames River:
We were able to buy a fabulous property on the river that was built by a locally famous architect, and you couldn't buy a decent condo for that in Toronto!