Toronto from CN Tower by Nic Redhead
Both TorontoMLS sales and average selling price increased in March 2014. Sales were up 7.2 per cent compared to March 2013. The rise is probably due to the low borrowing costs, which are in fact declining. People are more determined to buy, but there is also a significant lack of inventory on the freehold market, which is creating a lot of bidding wars. This is especially noticeable in the $600,000-to-$800,000 range — but it affects all ranges, really. We expect a lot more inventory in the spring, after this winter weather has gone. This will help a lot of buyers who have lost out so far.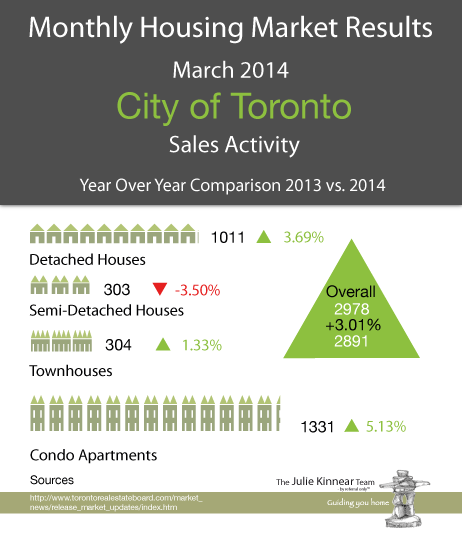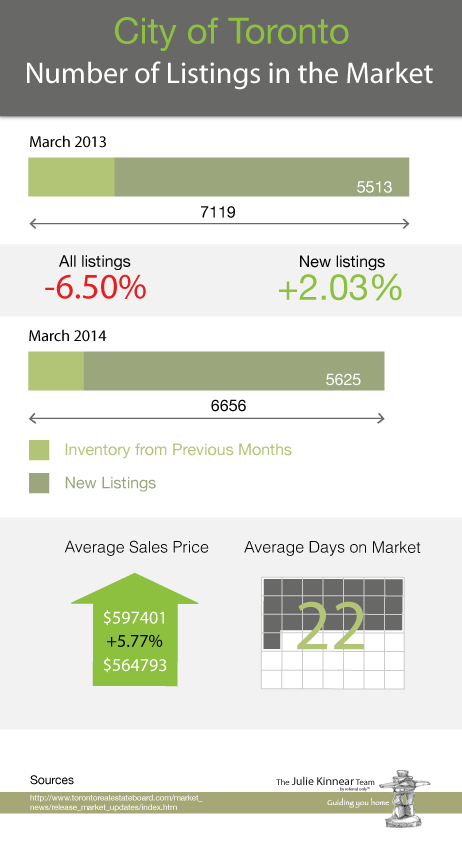 The average selling price for March 2014 was $557,684 — almost 8 per cent more than in March 2014. The average for the first quarter of 2014 increased 8.5 per cent compared to 2013. The inventory is low, so the competition between buyers has increased, which is the reason the average price has risen.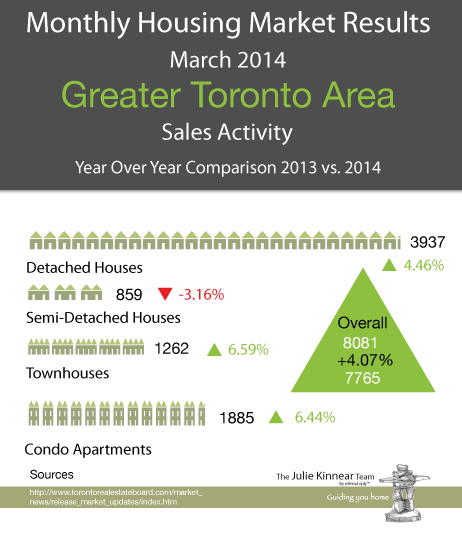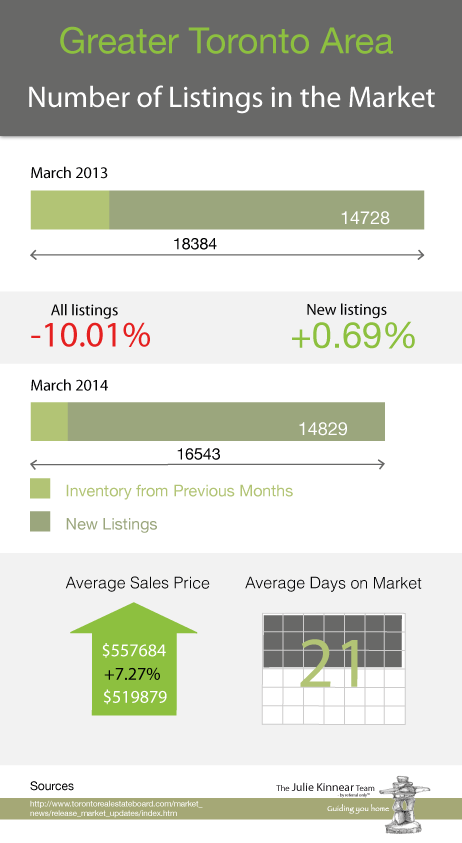 The average price will probably continue to rise throughout 2014 if interest rates stay low as homeownership demand grows, but that doesn't mean you shouldn't go for what you want. The condo market is bouncing back, which is really in the first-time buyer low-end range. Interest rates are awesome! Get out and take advantage of them!
SK00SK