This year marks the 25th anniversary of what has become the goriest and most horrifying event in Toronto International Film Festival (TIFF) history: Midnight Madness. You might not want to mention to your friends, loved ones, or coworkers that you're interested in attending this year's Midnight Madness screenings. I mean, it's not something you'd want to brag about, is it? Attending one (or more) of the screenings means staying out to the wee hours of the morning, frequenting a handful of Toronto's darkened theatres, and witnessing acts of unspeakable horror and terrifying debauchery. Did you get all that? Still, no matter how scandalous Midnight Madness is, it's always proven to be an extremely popular event come September.
Since its 1988 launch, the Midnight Madness programme emerged as a touchstone of cinematic shock, satiating the adventurous palate of bloodthirsty cinephiles from all over the world,
says International Programmer Colin Geddes in an official press release.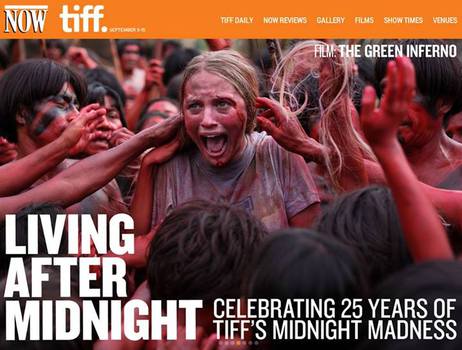 This year's lineup of films and shorts includes submissions by Hitoshi Matsumoto, Eli Roth, and Sion Sono — who are all honorary TIFF film alumni. Films and "shock-u-mentaries" were submitted from all over the world, with this year's selections coming from America, Canada, Japan, Austria, and Hong Kong. All Cheerleaders Die, Midnight Madness's opening night film, was directed by Lucky McKee and Chris Siverston. It delves into the world of the supernatural. As this will be the film's world premiere, expect lots of media coverage, burgeoning crowds of horror movie fans, and maybe even a few celebrities! Some of the other exciting films on this year's Midnight Madness programme are Almost Human, Oculus, R100, and The Station. Make sure you bring some snacks, drinks, a security blanket, and a blindfold (trust me, you might need one). Janet Butler, an avid Midnight Madness theatre-goer, says,
Every year just gets better and better! If you're a fan of horror and sci-fi, there is literally nowhere else you should be. I've been scared out of my mind during some of these films and I love the crowd's excitement! It's great to escape for a couple of hours and just enjoy what these gruesome movies have to offer.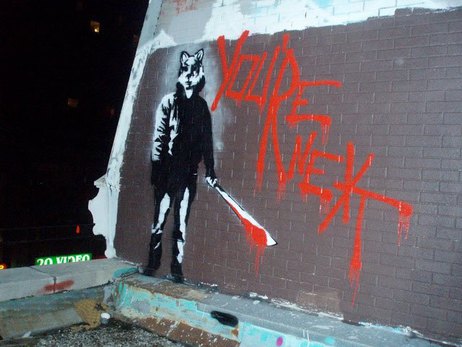 The Toronto International Film Festival runs from September 5 to 15, 2013. All the Midnight Madness films screen at the same time, but showings are specifically relegated to late-night time slots. The late showings and premieres don't deter crowds, media personnel, or celebrity hunters — so if you choose to attend any of this year's screenings, I recommend arriving early with tickets in hand. If you choose to purchase your tickets at the box office, keep in mind it's first come, first served. TIFF festival ticket packages are also available if you want to see a group of films rather than just one or two. Visit www.tiff.net for show listings and to purchase tickets online.