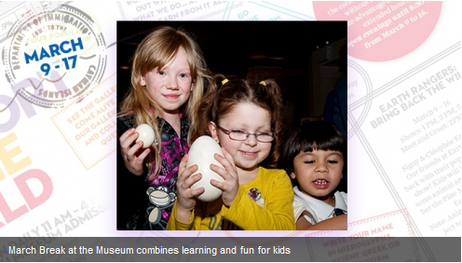 March Break is around the corner, which means that your kids will have 120 hours of school-free time. Kids always have lots of energy during holidays — so it's the best time for exciting adventures. Fortunately, Toronto is a great place where you can make the most of your free time, keep your kids busy, and have a great time with your family. Here are several suggestions for interesting events during March Break in Toronto.
Location: 100 Queens Park Circle
Date: March 9, 2013–March 17, 2013
Event Time: 11:00 A.M.–4:00 P.M.
The Royal Ontario Museum hides lots of treasures and natural wonders that are waiting to be discovered, and when's a better time than March Break? The ROM invites you and your kids to explore hands-on artefacts and specimens from behind the scenes, learn a lot of interesting facts from archaeology, palaeontology, and zoology, and more.
ROM curators have prepared several interactive activities and art projects about different topics, including the Natural World, Prehistoric World, Space, Earth, Material World, Ancient World, Medieval World, Earth Rangers, and many others. Don't be afraid to bring your little ones and relax in the under 5 Dinosaur Lounge.

Location: 150 Princes Boulevard — Better Living Centre, Exhibition Place
Date: March 10, 2013–March 16, 2013
Event Time: 10:00 A.M.–6:00 P.M.
Every year, Wizard World Fun Park prepares special events for March Break. This year, it is going to be the 10th season of quality entertainment and fun spent at this exciting place. The indoor fun park features more than 20 mechanical and inflatable rides, a little tots area, arts and crafts, elephant rides, and much more for the whole family. Furthermore, Wizard World has prepared two amusing stage shows that will entertain you and your children. The Bowmanville Zoo runs a terrific educational show called Extreme Wild! where you can see lions, wolves, zebras, and more. And the second stage show called The Trulee Odd Show features a funny one-person circus show with a unicycle, juggling, and lots of surprises.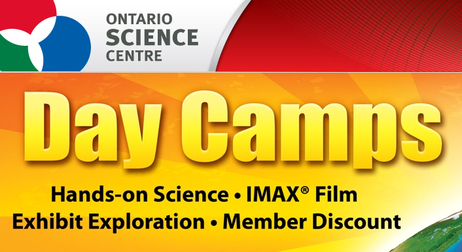 Location: 770 Don Mills Road
Date: March 11, 2013–March 15, 2013
Event time: 8:30 A.M.–5:00 P.M.
The Ontario Science Centre prepared five Day Camps packed with exciting hands-on science activities and exclusive access to the exhibit halls for kids who are between 5 to 12 years old. Camp counsellors will make sure that your kids will have a thrilling and educational experience. The main topic of the camps is Science of the High Seas. Throughout the camps, your kids will learn a lot of interesting stuff about navigation techniques, mapping, sonar technology, mythical and real sea monsters, and weather and learn how to design a ship, survive on a desert island, and much more. The fee for the whole week ranges from $250 to $300.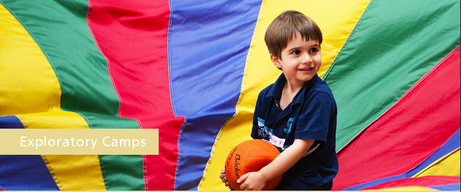 Location: 235 Queens Quay West
Date: March 11, 2013–March 15, 2013
The Harbourfront Centre, the heart of Toronto's waterfront, has been providing creative, unique, and accessible programmes to families from the Greater Toronto Area for almost 35 years. One of the largest day camp programmes in Canada, it offers a huge variety of camps and activities during this year's March Break.
Kids from 3 to 15 years old can choose one of the 18 camps that are led by highly qualified and experienced staff. The camps offered by Harbourfront Centre encompass all kinds of activities — from dance and sports to arts and architecture. The prices range from $230 to $335.

Location: 80 St. George Street
Date: March 11, 2013–March 15, 2013
Event time: 9:00 A.M.–4:00 P.M.
The March Break camp at Pueblo Science presents a unique opportunity to expose your kids to the enthralling world of science. Each day is filled with exciting educational as well as recreational activities for children in grades 3 to 6 and is dedicated to a different topic, including chemistry, physics, and electronics. The children will go on various excursions around the university and participate in numerous hands-on activities.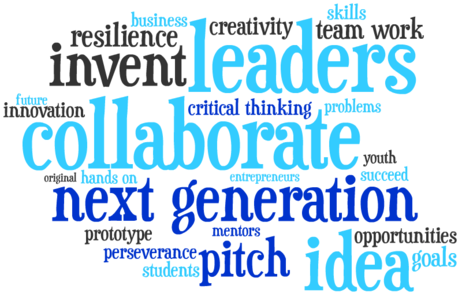 Location: 101 College Street
Date: March 11, 2013–March 15, 2013
Event time: 9:00 A.M.–5:00 P.M.
Do you want to know how to transform problems into opportunities and build skills such as communication, team work, creativity, and critical thinking? If you're between the ages of 13 and 15, then you should try the MaRS Future Leaders and become one of the 20 students who take part in this entrepreneurship boot camp. You will invent and test a unique business idea and learn skills critical to future success. This hands-on program is designed for those young people who have a wide variety of interests and want to learn about new fields and opportunities.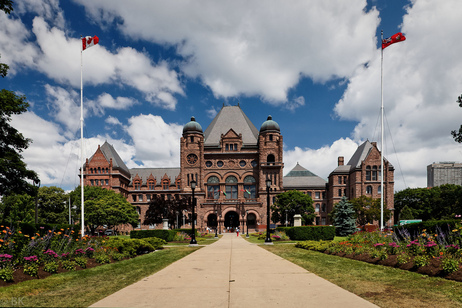 Location: 2 Bloor Street East
Date: March 11, 2013–March 15, 2013
Event time: 10:00 A.M.–12:00 P.M.
For March Break, the Legislative Assembly of Ontario has prepared an interactive two-hour program for families with children aged 6 to 10. This free program features a scavenger hunt in the historic building, giving children the chance to try out the traditional black robes worn in Parliament, do fun craft activities, learn about the history of Parliament, and much more. Pre-registration is obligatory and children must be accompanied by an adult.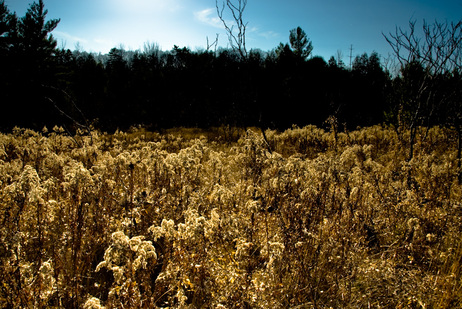 Location: meeting points vary, see website for details
Date: March 11, 2013–March 15, 2013
Event time: 9:30 A.M.–11:30 A.M.
Explore the wilderness in Canada's largest city, take a walk through two national historic sites, and explore the city's biggest wetland ecosystem! Walks are for 4- to 12-year-old kids, and difficulty level of the walks vary, so pick one that suits you and your kids best. The spring as well as the birds are returning, and nature is slowly waking up, so take your kids and enjoy a nice trail.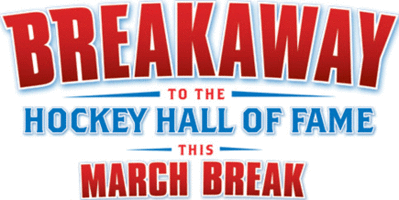 Location: 30 Yonge Street
Date: March 9, 2013–March 17, 2013
Event time: Monday–Saturday, 9:30 A.M.–6:00 P.M., Sunday, 10:00 A.M.–6:00 P.M.
The Hockey Hall of Fame opens its doors to families with children this March Break and has extended its opening hours. Come and participate in a huge number of activities and try your hands at goaltending, shooting, play-by-play calling, trivia, video game hockey, and much more. Furthermore, you can view hockey's first 3D film, Stanley's Game Seven, a new Hall of Fame exclusive, and enter for an opportunity to take the Stanley Cup to your community.

Location: 1000 Murray Ross Parkway
Date: March 9, 2013–March 17, 2013
Event time: Weekdays, 10:00 A.M.–4:30 P.M., Weekends, 11:00 A.M.–4:30 P.M.
There's a mystery waiting to be solved at Black Creek. The Clockmaker is missing, as well as his favourite and most valuable clock. Kids will investigate around the Village, in and out of the buildings, and solve this mystery by finding clues. Each building hides a new adventure and tests the detective skills of your children, such as disguise, observation, logic, clues, deduction, and secret codes. Furthermore, the March break activities at Black Creek include a free horse-drawn wagon ride around the Village, a live puppet show, a detective workshop, and much more.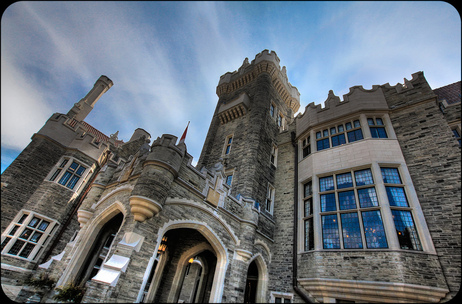 Casa Loma by Mauricio Photography
Location: 1 Austin Terrace
Date: March 15, 2013
Event time: 7:00 P.M.–10:00 P.M.
If you're not afraid of ghosts, then join a group of Ghost Tracking experts in an exciting evening. It starts with a brief introduction and is followed by haunted tales, a sneak peak at paranormal equipment, and listening to some of the amazing electronic voice phenomena (EVPs) recorded during some of the investigations of the castle. Then you will take part in a tour around the secret passages, tunnels, and towers of Casa Loma.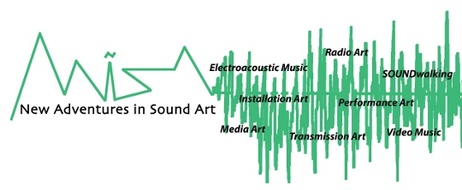 Location: 601 Christie Street
Date: March 9, 2013–March 17, 2013
Event time: 10:00 A.M.–2:00 P.M.
A non-profit organization called New Adventures in Sound Art (NAISA), which produces performances and installations throughout the whole spectrum of electro-acoustic and experimental sound art, is offering a range of special March Break family-friendly activities. These include connecting everyday activities with fascinating sounds through fishing for sounds, a bucket toss, recycled bowling, a toonie toss, spin the wheel, and other games. Kids can also play, strike, pluck, or tap a collection of found objects that are amplified and modified to create unusual sounds beyond our imagination.