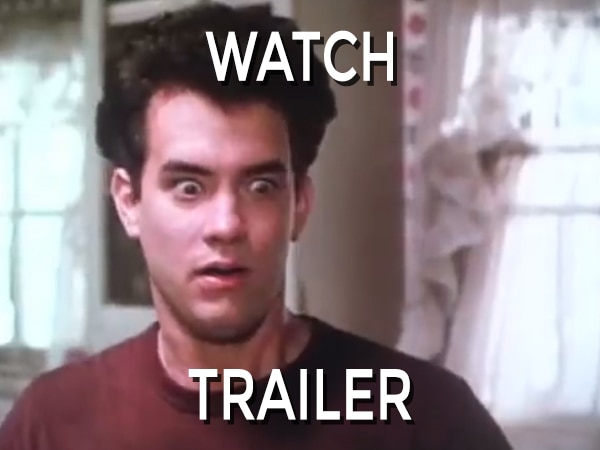 01:25
Buying your first home is exciting and it's all too easy to make hasty decisions when you are presented with an offer that seems too good to be true. This is when a good realtor can really help you out. If a property is listed way under its value, it's a good idea to find out why. In The Money Pit, the realtor's insight is less than reassuring when the couple is presented with an offer like this:
The point is, you get to capitalize on a fellow human being's misfortune. That's the basis of real estate.
Needless to say, the realtor featured in this movie is not the kind you want to work with!
Attorney Walter Fielding (Tom Hanks) and Anna Crowley (Shelley Long) are a young couple living together in New York in the late '80s. Walter is an excitable romantic with a humorous temper. He longs to make Anna his wife and refers to her as such often. Anna, on the other hand, is somewhat reluctant to remarry after a divorce from her first husband, Max Beissart (Alexander Godunov), a ridiculous blond and brawny orchestra conductor.
Walter and Anna are living in Max's apartment when he returns from Europe earlier than planned. This leaves them with only a few days to find a new apartment in New York. Walter's realtor friend makes only a brief appearance to offer comedic relief more than assistance. Their meeting is cut short as the overweight, balding, and self-absorbed realtor rushes off to the hospital when his pulse alarm goes off during his sad excuse for a run.

Luckily, while in the ambulance, he is able to give Walter the down-low on a million-dollar home, asking only $200,000.
The couple eagerly visits the home, and despite the odd elderly woman who owns it and shows them around by candlelight, it seems perfect. The woman insists she must sell the home because her lover has been arrested and accused of being Hitler's pool boy. She explains that she stays in candlelight to save money to pay the lawyers. Other than being dimly lit, there doesn't seem to be much wrong with the house and the owner even offers to throw in her car. This really proves the power of staging a home!
They manage to scrounge together some money Walter by borrowing from one of his rich pre-teen clients and Anna by selling back her half of things to her ex-husband. The couple moves in and despite some initial negative feelings, they manage to convince one another that the house will be great. But things go from bad to worse.
By far the best scene of the movie involves Walter trying to climb the stairs as they begin to crumble beneath him. The home's issues are initially funny but tire quickly.

The couple decides they will part ways and sell the home when it is finally finished. But as it plays out, they work out their problems. Max admits that he and Anna never slept together and Walter and Anna live happily ever after in their new dream home.
Although this movie has its quirks, I would argue there isn't much to it. It is definitely funny in all the ways it should be, with a loveable Tom Hanks falling all over the set and bringing humour to bad situations with his well-played-out temper tantrums. A young Hanks is endearing in this film, and Long's sense of humour complements his outbursts. In terms of plot, however, it is lacking, and it is best to watch if you're simply looking for a few laughs. Or if you're in the middle of renovating and want a reminder that the construction will one day be over and you will be left with a beautiful home.
This house is a very special case, as it's a wonder it was ever standing in the first place. But this sort of situation is something to be wary of when purchasing a home you plan to renovate. Your home inspection needs to be trustworthy and thorough, and it's important to remain cool and collected while the repairs are taking place.
According to NY Times The Long Island mansion used for The Money Pit, is supposed to go on the market for $12.5 million. The annual property taxes on the home are $65,992.
The eight-bedroom 1898 house in Lattingtown, N.Y., has been totally redone, carefully designed and decorated with a Versace-esque flair.
JM00SK