If you're a dog owner, it's often not the shopping options and home-to-work transit convenience that play the vital role in deciding which part of the city you'll move to. For some, the dog-friendly factor has taken the first place on the list of priorities when looking for a new home. The question then is: What really makes the neighbourhood dog-friendly?
What's the critical factor upon which the dog owner decides to live in Rosedale, or the South Riverdale area? Naturally, the quality of pet stores, proximity to vets and to the grooming services, and the availability of dog walker services for busier dog owners are going to play a significant role in the decision process.
However, there's the single most important factor which even those who never had a dog name first: parks. Although we all agree that parks are of utmost importance to our dogs, there's still one element that people without dogs don't think about. It has to be more than a normal park: an off-leash park, where dogs don't have to be kept on leash at all times, which is an exception to every other area in Toronto.
As Toronto resident Casey Conklin, frequently visiting the Riverdale's Withrow Park with her dogs Deedee and Storm, says:
Urban dogs need the space of a leash-free area to run around, exercise, and socialize with other dogs.
So choosing the right dog-friendly neighbourhood is actually quite easy, because having an off-leash park nearby is an important factor for the most dog owners. And when you live with people who love and have dogs, just like you, you're much more likely to love your neighbourhood.

Allan Gardens, near Cabbagetown
Allan Gardens is one of the most dog-friendly parks in the city. It has an off-leash area, and it's fenced, so your dog can't wonder off that easily and people who cannot walk their dogs in the morning will appreciate that there's 24-hour access to the park. Even non-dog-focused areas of the park are appealing, with century-old conservatory and a beautiful old greenhouse.
Cabbagetown is considered one of Toronto's most gentrified and popular neighbourhoods. Its residents come from a wide variety of backgrounds, however they all share a strong sense of community spirit and pride in their neighbourhood, which is evident during such events as the Cabbagetown Fall Festival that runs for an entire week in September and features a parade, concerts, a film festival, a great dog show, community-wide yard sale and tours of the area's fabulous homes. And not to forget the Farmers' Market!
Cabbagetown was revitalized in the 1970's and 1980's by new home buyers, who restored much of the neighbourhood's fine collection of Victorian homes - neighbourhood was once described by the New York Times as "containing the largest collection of Victorian homes in North America".
For more info about this neighbourhood visit our guide here.






Our listings in Cabbagetown:
Sold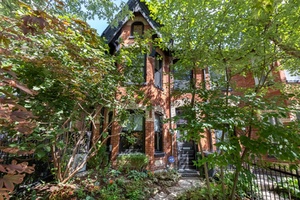 $1,795,000
Spectacular restored/renovated/remodelled Victorian in Cabbagetown!
Wow! Must See!! Professionally designed, serene, and extremely bright space combines original character with modern, high-end luxury finishes. Big beautiful private rear yard, gardens & bonus double covered parking. A special home to enjoy, entertain and relax in.
Sold Over Asking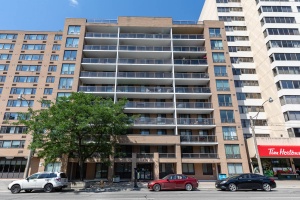 $499,900
250 Jarvis Street #905 is a 2 bedroom condo in a well-run boutique building located in the Yonge-Church corridor. With a WalkScore of 94/100, the city is "yours to discover" on foot!
$1,449,900
This absolutely stunning renovated 1890's Victorian is situated on a quiet and pretty tree-lined one-way street, easy walk to all the shops, parks, schools and more.
Bickford Park, near The Annex
Also offering off-leash access for you four-legged friends, Bickford Park has plenty of space to run around in, and unlike the Allan Gardens, this area is not fenced. The park offers 24-hour access during the winter, but during the summer months access gets restricted heavily. If your dog likes the company, you'll be happy to know that there's usually a big bunch of friendly and playful dogs in the park.
The Annex is one of Toronto's premier neighbourhoods, drawing its energy from the University of Toronto and its strength from diversity. Its residents include prominent artists and writers such as Margaret Atwood, politicians, community leaders and successful business people, academics, media personalities, University of Toronto students and faculty, and people from all walks of life.
Shopping district on Markham Street is a quaint collection of great restaurants, bookstores, art galleries, antique stores, and one-of-a-kind specialty stores. The Annex really comes alive at night when people from all over the city converge upon its restaurants, bars and nightclubs.
Many of the rooming houses and multi-unit homes in the Annex have been converted back to single family houses, reflecting the return to prominence of this historic Toronto neighbourhood. The architectural detail is among the finest in the city, ranging from pyramidal roofs and turrets to recessed grand archways and wooden spindled porches.
For more info about this neighbourhood visit our guide here.






Kew Gardens, near The Beaches
Kew Gardens is a huge 24-hour off-leash area bordered by the lake at the south end, which is great especially for water-loving dogs like Labradors. Kew Gardens also hosts many annual events including one of the largest Jazz Festivals in North America, and a Christmas Tree and Menorah lighting festival.
Over the years this neighbourhood has emerged as one of Toronto's most popular. On most weekends, the sidewalks are so packed with strollers and dog-walkers that it can be hard to navigate through this beautiful, tightly knit community!
The Beach has the greatest variety of architectural house styles of any Toronto neighbourhood. The charm of these homes, mostly built during the 20's and 30's, is accentuated by the tree-lined streets that wind their way down to the lake. Many of the original frame Beach cottages built in the latter half of the 1800's and the early 1900's have been modernized and are still standing today, often with elaborate floral displays in the summer created by the house-proud residents.
For more info about this neighbourhood visit our guide here.






Stanley Park, near King West Village
If you choose to live in downtown-west, Stanley Park will be your favourite destination to have some fun with you canine friend (or friends for that matter!)
King West Village is one of Toronto's fastest growing neighbourhoods. King West Village is especially popular with young urban professionals, both singles and couples, who desire an urban lifestyle close to their downtown offices and within walking distance of Toronto's entertainment district.
Where there were once huge industrial operations and factories now sit modern Victorian-style townhomes and spectacular lofts, with nearby cafés, independent art galleries, trendy bars and restaurants, health food shops and yoga classes.
This neighbourhood is also a home to the Toronto International Film Festival which takes place annually in September. This festival attracts mega-stars to premiere screenings and creates a buzz throughout the whole neighbourhood and the entire city.
For more info about this neighbourhood visit our guide here.






LRVLLR